August 31, 2009

• Laos• 4 Comments • 95,534 Views
The Gibbon Experience – Tree House In The Jungle Of Laos.
The idea.
Poaching, logging and slash-and-burn farming are destroying primary forest and its inhabitants in South East Asia.
This crazy french guy had a vision to protect the jungle and with the help of the local people, started building tree houses and a network of zip lines through the canopy of Bokeo Nature Reserve. The concept of The Gibbon Experience emerged. The Gibbon Experience provides accomodation in the treetops (into which he first had to climb into for adjusting the first cable) and you can "fly" over the forest to meet the wildlife. The funds received are reinvested to protect the forest.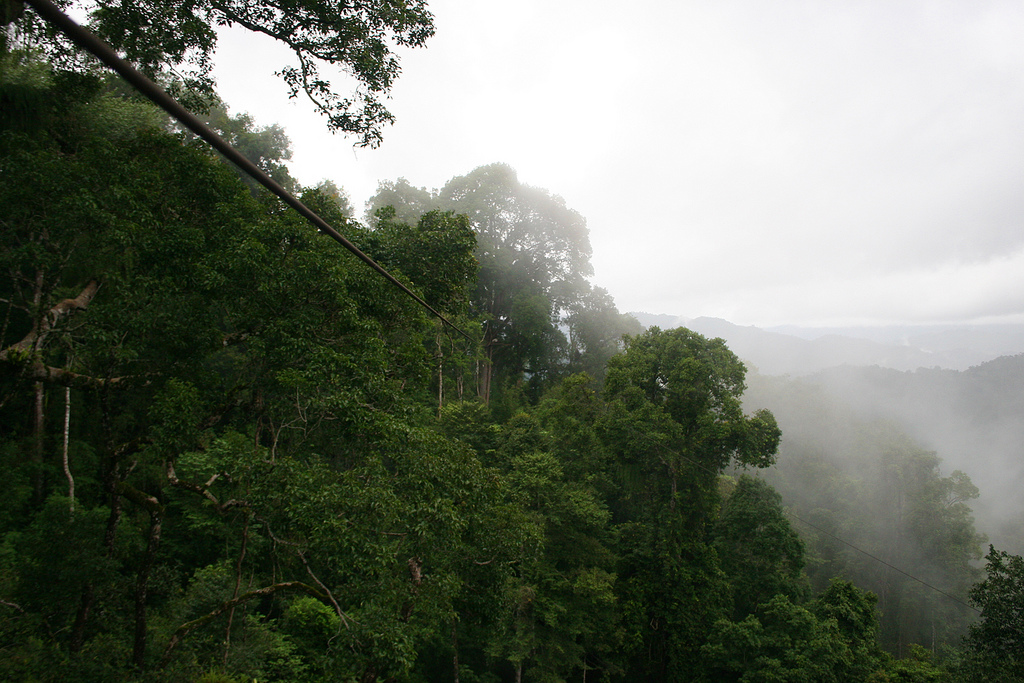 Zipping.
This was the most fun I have ever had! All I did for three days was zip from one platform to the next. If feels just like flying when you're over 100 meters above the ground. Fantastic! In between the zips you walk through the Laos rainforest to get to the next zipping point.
Rainy season.
If you visit the Gibbon tree house during the rainy season, it can happen that your car gets stuck in mud and you have to walk the distance to the tree house for about 8 hours. While we were there, we had to walk both directions (2 x 8 hours = 16 hours!) because it was simply too muddy for the truck to get through. It's more than hardcore trekking but it's a wild experience as well!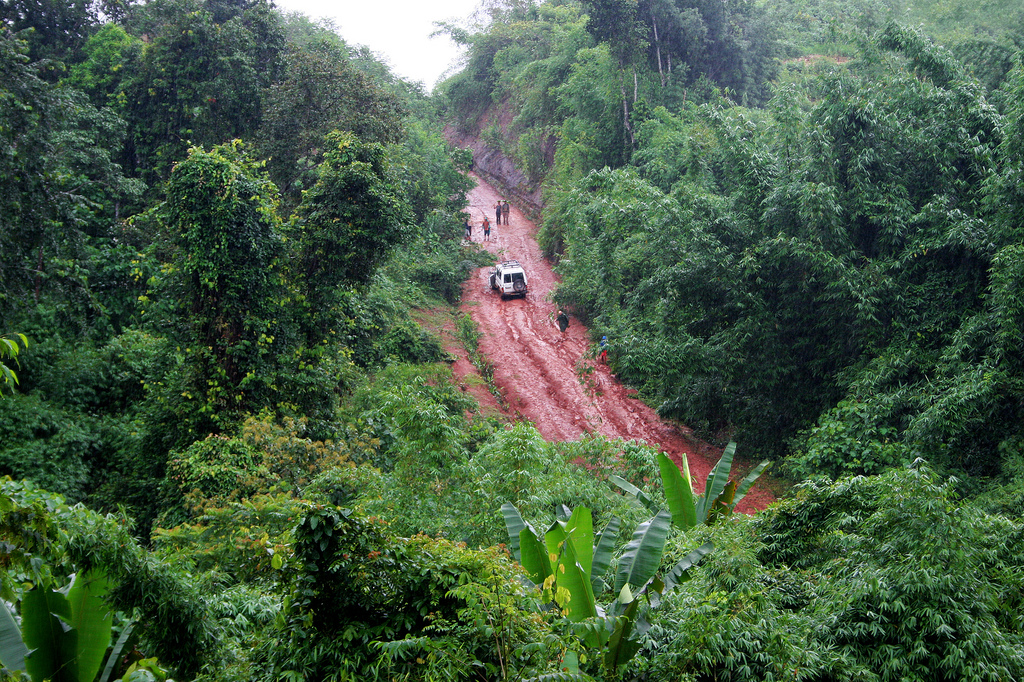 Dresscode.
So, don't just bring your trekking shoes but also comfortable cloths. Nothing fancy becasue everything's going to be dirty within the first couple of meters (as you can see below – and no, I didn't slip!). While zipping your cloths might also get some oil stains and we all know how hard it is to get them out if you don't have a washing machine on hand. Bring a rain coat (or buy one there) and make sure your bags are waterproof becasue it can rain, and rain, and rain for hours. Pull your socks over your pants to make sure leeches don't get a chance to suck your blood (one girl didn't do that and she had about 10 on each leg – not fun!).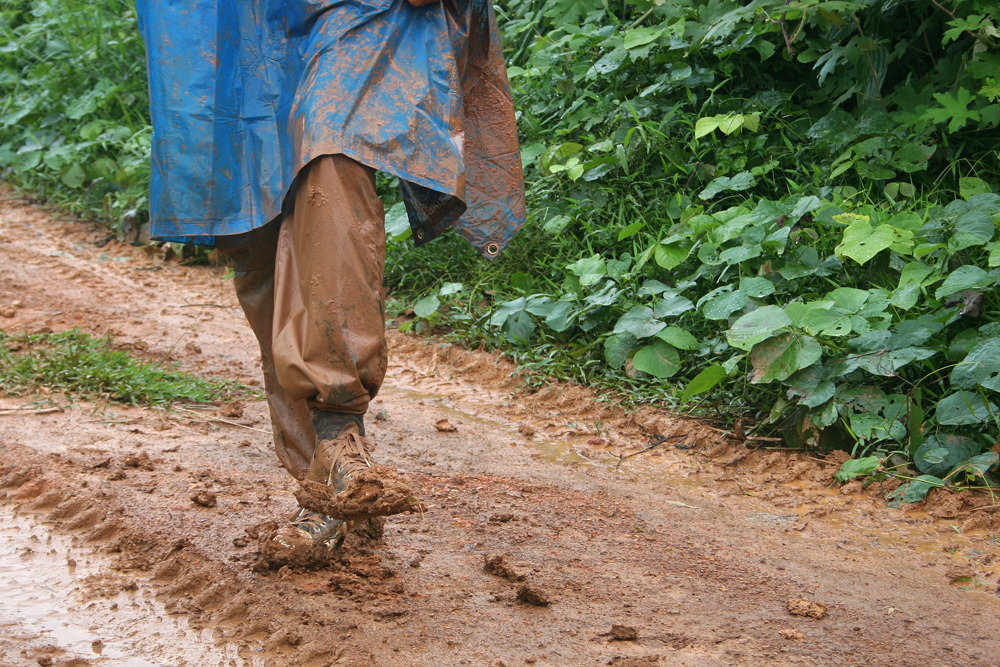 Shoes.
If you don't have the most comfy shoes, get rid of them immediately! Buy a local pair of shoes. They are 100 % plastic and definitely the best ones for this kind of hike! I can really recommend them to you. You can buy them at the local shop where you stop before you're on your way to the tree house.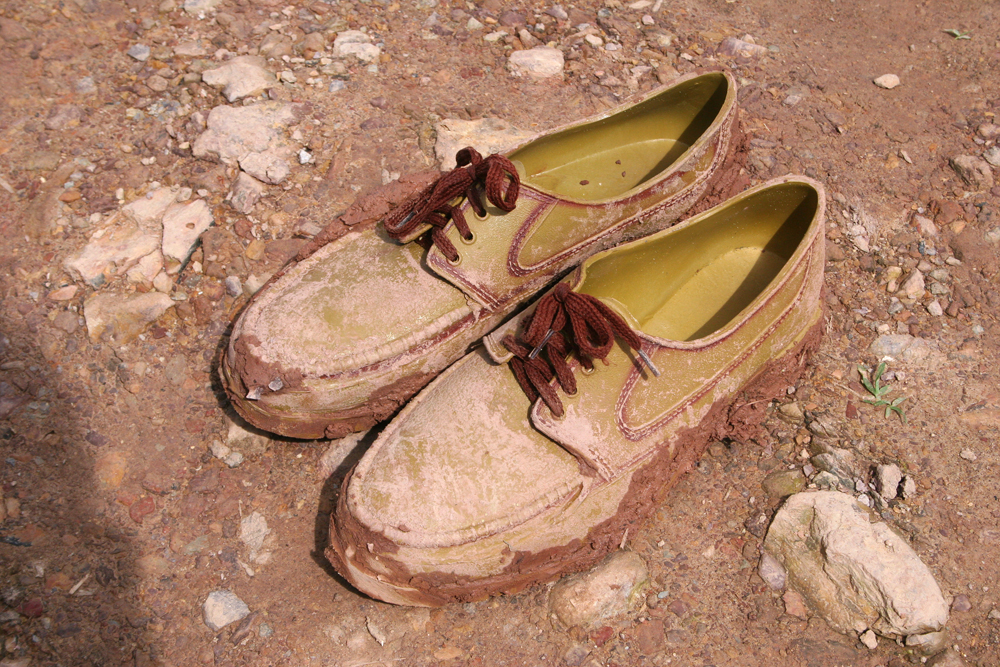 The tree house.
Once you made the 8 hour hike, you'll arrive at the fantastic Gibbon tree house. Soon you'll realize that it was all worth it. The tree house is not huge but that's why there's a limit of 10 people for each expedition. Everything is amazing about this adventure and I can't wait to go back there again!
 Helpful tips.
The following items should be brought by everyone:
Flash-light.
Mosquito repellent.
Gloves for zipping!
A water bottle for the hike.
A book for those who don't want to zip all day.
A couple of cereal bars.
Fully loaded batteries & reserve battery packs.