February 26, 2013

• India• 39 Comments • 246,157 Views
8 Things You Must Do When Visiting Varanasi, India.
We've written many general articles about the holy city Varanasi and the life along the Ganges river. But people keep asking us what our personal Varanasi highlights are, therefore, we'd now like to share our 8 must do's when visiting this great city:
#1 Must Do In Varanasi: A Boat Ride Along The Ganges River.
A boat ride along the Ganges river is one of the absolute musts when visiting Varanasi. You have to negotiate the price a little bit because boats are in high demand and many tourists spoil the rates. It will cost you between 150 – 400 Rupees, depending how far you want to go.
Start upriver; this means you walk upstream as far as the University complex and negotiate a boat ride from there. Don't mind any dead body floating by … this is nothing too special in Varanasi, since lots of Hindus come here from all over India for their last days to die along the holy Ganges river.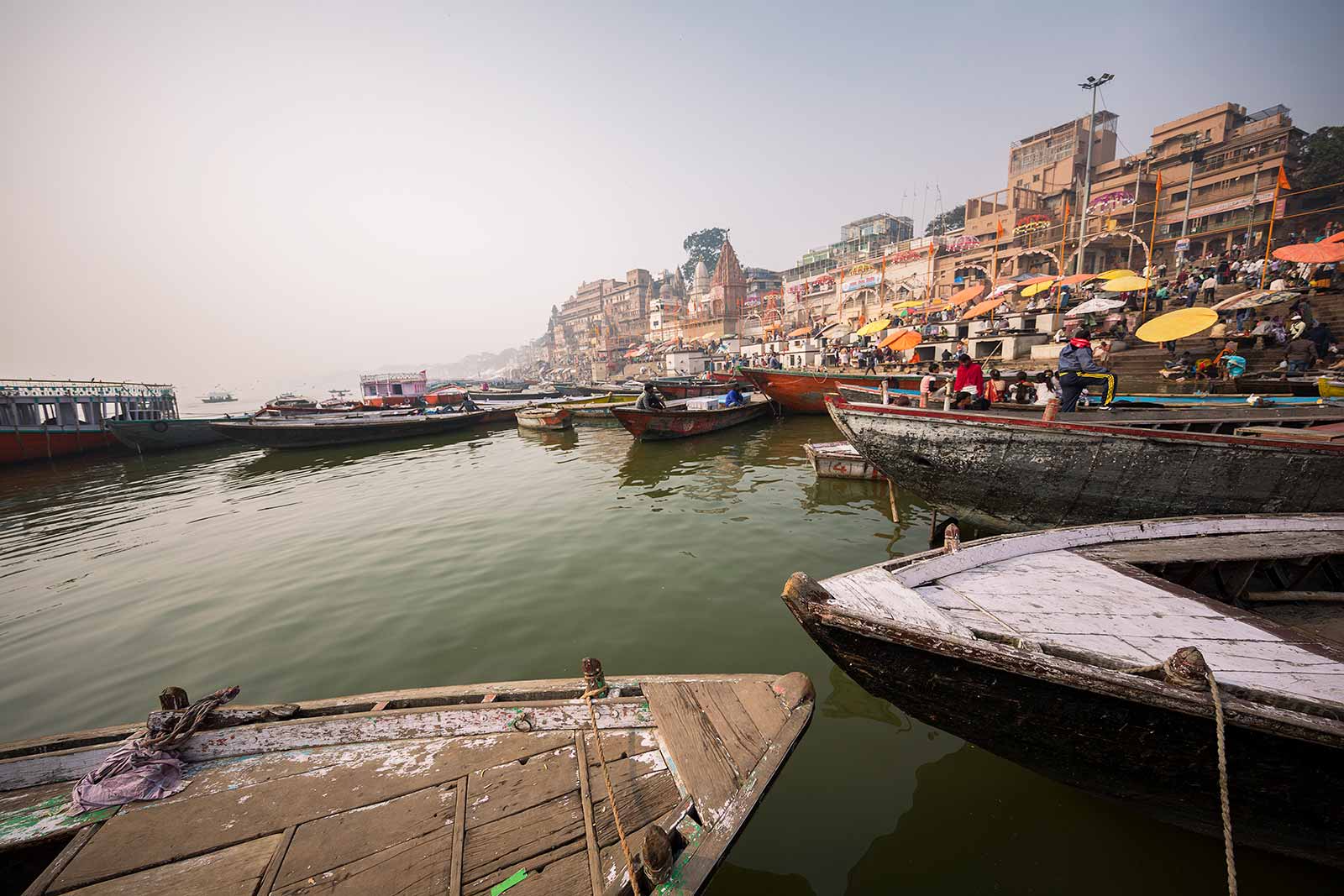 #2 Must Do In Varanasi: The Area Around Malviya Bridge.
Now you've already seen the Varanasi skyline from a boat view, but to be near the action, a stroll along the Ganges downstream all the way to Malviya Bridge (originally called The Dufferin Bridge) is a great experience.
The bridge is a double decker bridge, that carries rail track on lower deck and road on the upper deck. It's interesting to watch all the different vehicles & trains cross and see the people living underneath the bridge and its corners, where they are protected from sun and rain. Malviya Bridge is the "end" of the inner holy area of Varanasi. This means if one dies in this inner circle, he will reach eternity immediately and this is also the reason why lots of "homeless" people call this bridge their home.
Walk across it and start strolling back in the direction of the city. It's an impressive sight to see (& fell) trains cross as you stand on the riverbank. Eventually a boatman will come along and row you back upstream.
#3 Must Do In Varanasi: A Stroll Along The Ghats.
Every Ghat has its own meaning and use. Some Ghats are "reserved" for washing clothes and doing laundry. For example Assi Ghat is a prominent bathing Ghat, while others are dedicated to worshipping, and some are for cremation like Manikarnika Ghat, downstream from Dasaswameth Ghat (also called Main Ghat). Bathing near Tulsi Ghat is believed to get rid of leprosy. So as you can see, there's not only lots to see, but also lots to learn about each Ghat along the Ganges river.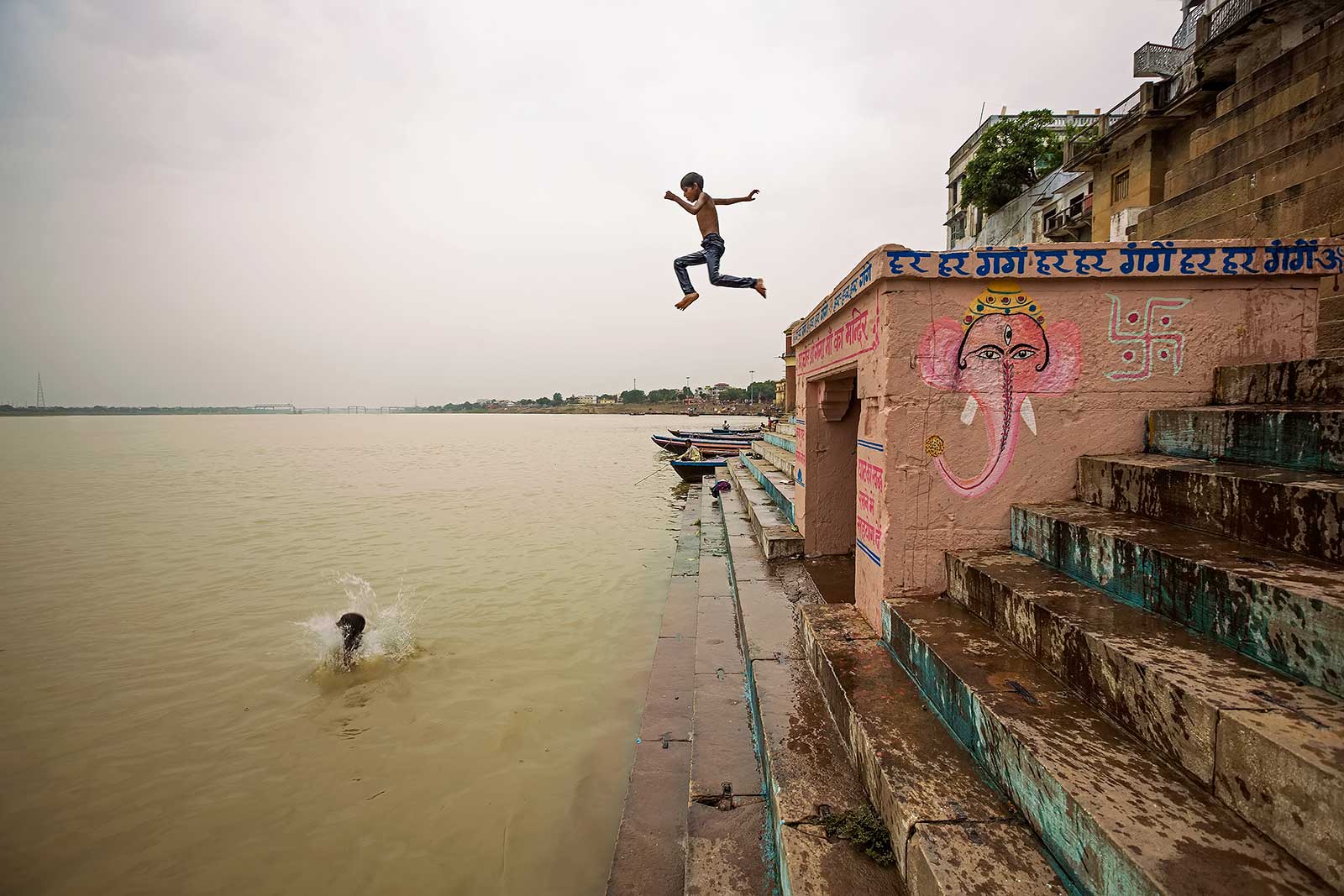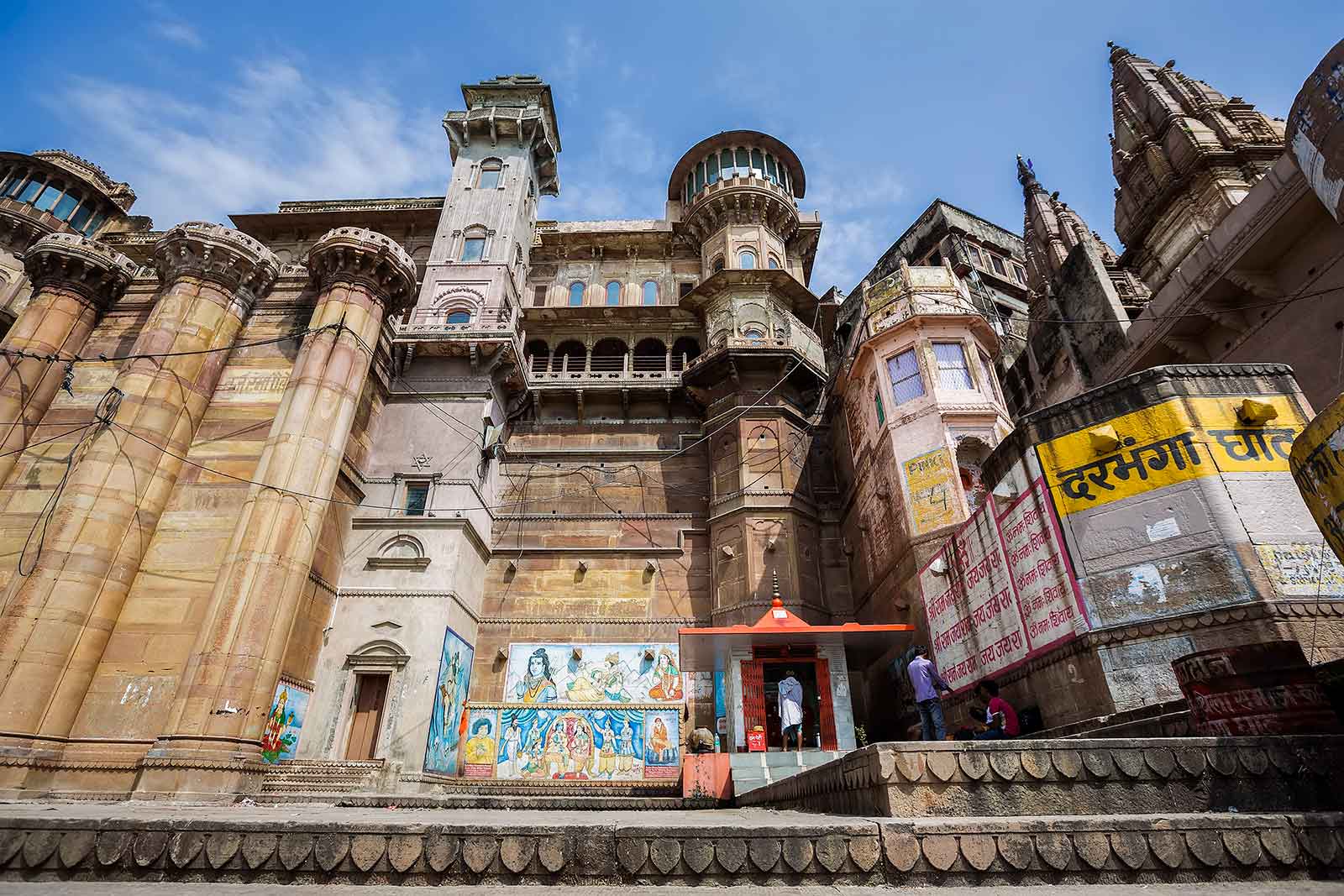 #4 Must Do In Varanasi: Varanasi From Above.
There are many hotels with roof terraces – either with a restaurant, or a private balcony adjoining the room. We suggest to have lunch at one of these places to see Varanasi from above. Good places are: Alka Hotel, Ganpati guest house and Temple Hotel. Alka hotel and Ganpati guest house are good options for your entire stay in Varanasi.
Again, you'll most probably see the occasional body floating by, which is about as normal as breakfast, lunch and dinner.
#5 Must Do In Varanasi: Exploring The Winding Side Streets.
The old town is dotted with small alleys, so just leave the main road, turn left or right and you will come to see some unusual places. Don't worry about getting lost, because sooner or later you'll end up either in front of the river or on a main street. A compass or Google Maps is a good choice not to lose direction.
Out intention was to find the place where the bodies arrive in the city. We asked our way through some stores, until one guy finally told us that we should stroll around the area near the town hall. We sat down in a hardware store at the corner and the owner was very keen to explain all the things surrounding a body's arrival…
#6 Must Do In Varanasi: Experiencing Varanasi During A Festival.
Hundreds, or better thousands of people all dressed in orange hurdled in every little street corner during festivals in Varanasi. The police forces are relentless, worshippers have to line up and obey all the rules that are enforced on such festival occasions. Police will not hesitate to use their bamboo sticks to keep things in order. It's a security measurement to keep such big hordes under control. Try to get somewhere on top so that you can watch the crowds from above.
#7 Must Do In Varanasi: Getting A Haircut Or Beard Trim At A Local Barber.
If you're travelling through India, you'll notice that the hairdressers you'll pass along the streets are barbers for men only. Lady hairdressers are mostly hidden behind closed doors or curtains. If you insist enough though, even a local barber will give you a nice wash and blow dry … and if you're really lucky (and you're up for it) even a haircut. Don't worry, hair grows again… after all, no risk, no fun. Plus it's quite relaxing when you're out all day in a crowded city like Varanasi.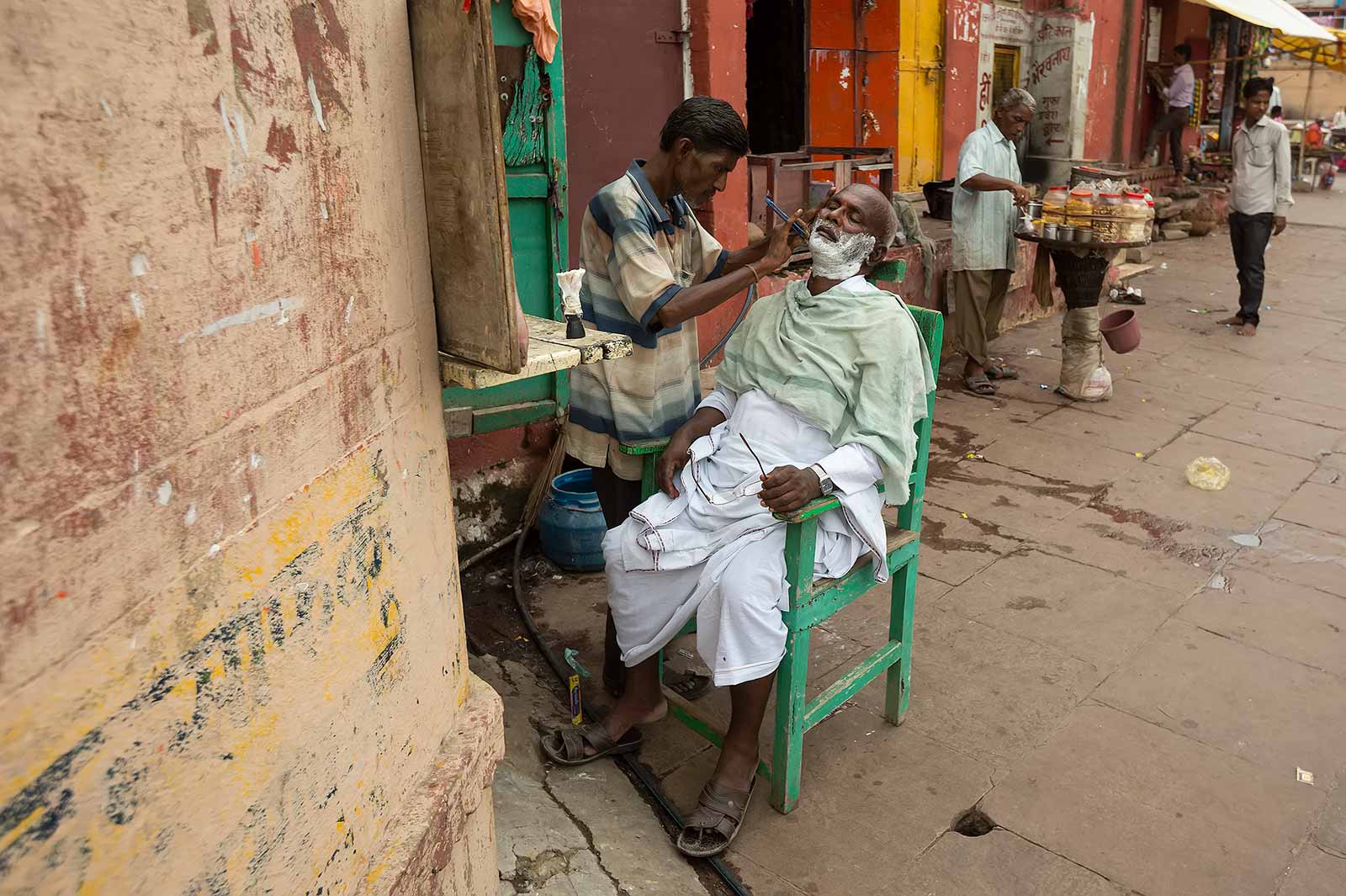 #8 Must Do In Varanasi: Eat & Drink At The Crown Bread Bakery.
So Indian food is one of our favourite foods. But when traveling though India for a couple of weeks in a row, cravings for a delicious cake or western-style food (that actually tastes like it should) arise. At the Brown Bread Bakery, all your hard effort will be rewarded. Prices are a bit higher than average, but that's because they pay fair wages and only use organic products!
Tip: Don't stay on the ground floor, but walk up all the way to the top for a good relaxing atmosphere without the noise or bicycle or motorcycle horns.