May 8, 2016

• Turkey• 3 Comments • 10,617 Views
On A Road Trip Through Cappadocia, Turkey.
The rough, yet elegant landscape of Cappadocia kept me daydreaming for many years. I was finally able to visit this famous world heritage site in the central Anatolia region during our two week road trip through Turkey.
Cappadocia: A World Heritage Dreamland.
Millions of years ago volcanic eruptions shaped these bizarre mushrooms, fairy chimneys and pointed caps out of stone. The landscape of Cappadocia, with houses carved into stone, looks like a different world, a dreamland many say. Even today several people still live in these caves made of lava stone.
Uchisar is the most famous town in Cappadocia. Not only is it the highest point of the region, but also the most striking thanks to it's natural 60 metre high rock castle. It can be seen from a great distance and is visited by pretty much every tourist who comes to this area. It draws attention and lets you imagine how special and adventurous the area around Uchisar is.
The smaller, or rather less famous brother of the rock castle in Ushisar is located in the town Ortahisar, less than 15 driving minutes from there. Of course this town is also marked by the striking rock castle, but several small side alleys and a beautiful main square made this the place to set our base. Hezen Cave Hotel is not only a beautiful and well decorated boutique hotel, but also offers what a hotel in the area should offer: cave rooms. The view of the rock castle from the hotels terraces was truly breathtaking!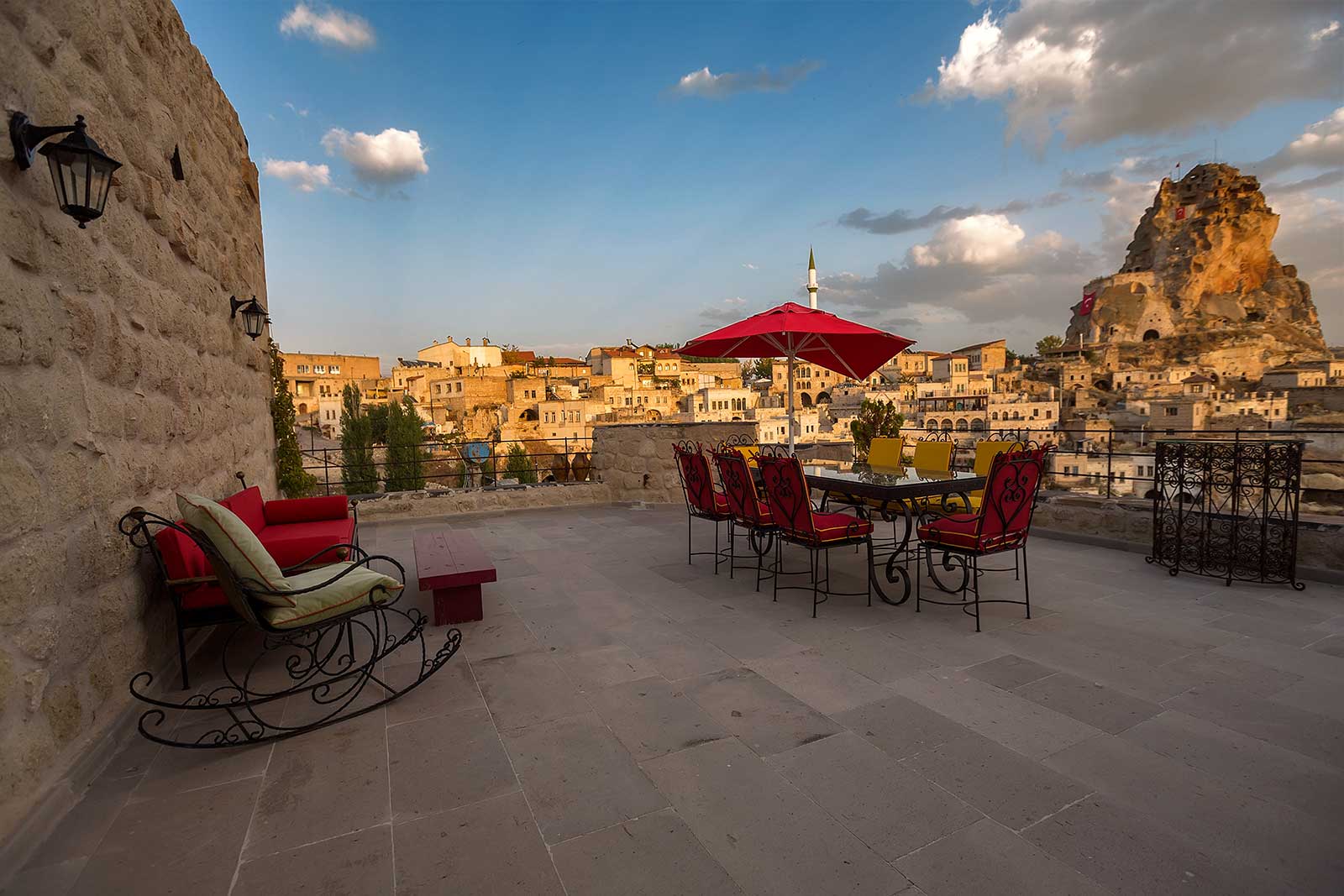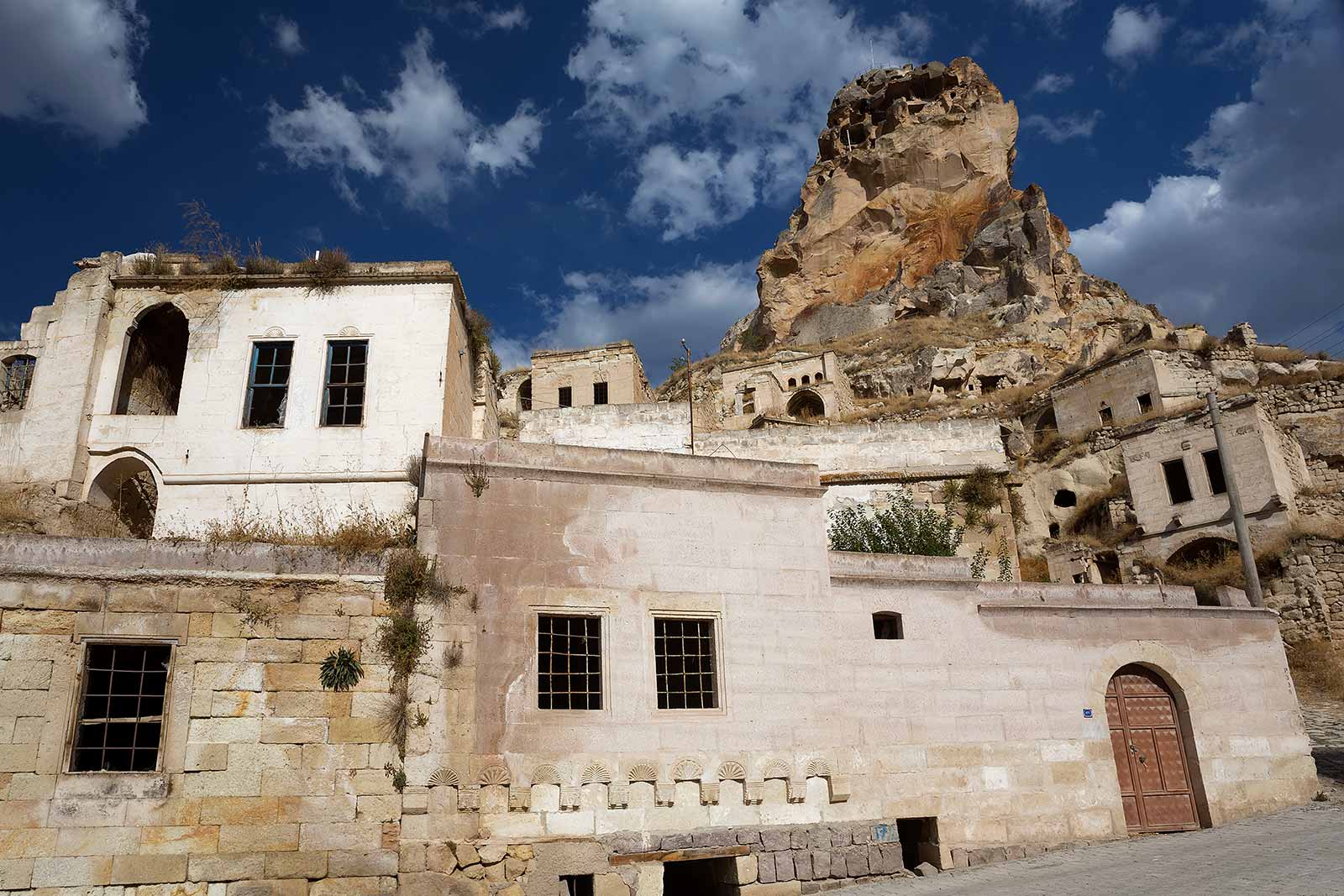 The Other Kind Of Turkey: Welcome To Fantastica.
Some might have erotic fantasies when driving through Cappadocia, I rather see these stone formations as smoking fairy chimneys, mushrooms or pointed caps. It almost feels like as if garden gnomes dominate the area. Depending from which side you come from, you either start in the Devrent valley or Pasabag Monks valley. Michael Endes Fantastica from the Neverending Story greets you, because your imagination won't have any boundaries here.
The sights of the area are so diverse that there is something new to explore around every corner. We could have spent many more days here, but we still had Pamukkale and the beautiful Turkish Riviera on our travel list.