May 20, 2012

• United Kingdom• Write a Comment • 26,320 Views
36 Hours In London.
We arrived at Stansted Airport around 6pm and caught the Easybus at 6.30pm. This is the cheapest way into the city (at least to our knowledge). It takes about 30 minutes longer than the train but when on holiday, time shouldn't matter too much. After arriving at Baker Street (the street is most famous for its connection to the fictional detective Sherlock Holmes, who lives at a fictional 221B Baker Street address), we took the Underground to Bayswater, from where our pre-booked hotel was only 300 meters away. As you probably know, London is not a cheap destination but when you are used to a little bit of comfort, a nice hotel is a must. Our hotel proofed to be worth its value – 130 € a night for a nice (but small) room near Portobello Road is fair enough for London.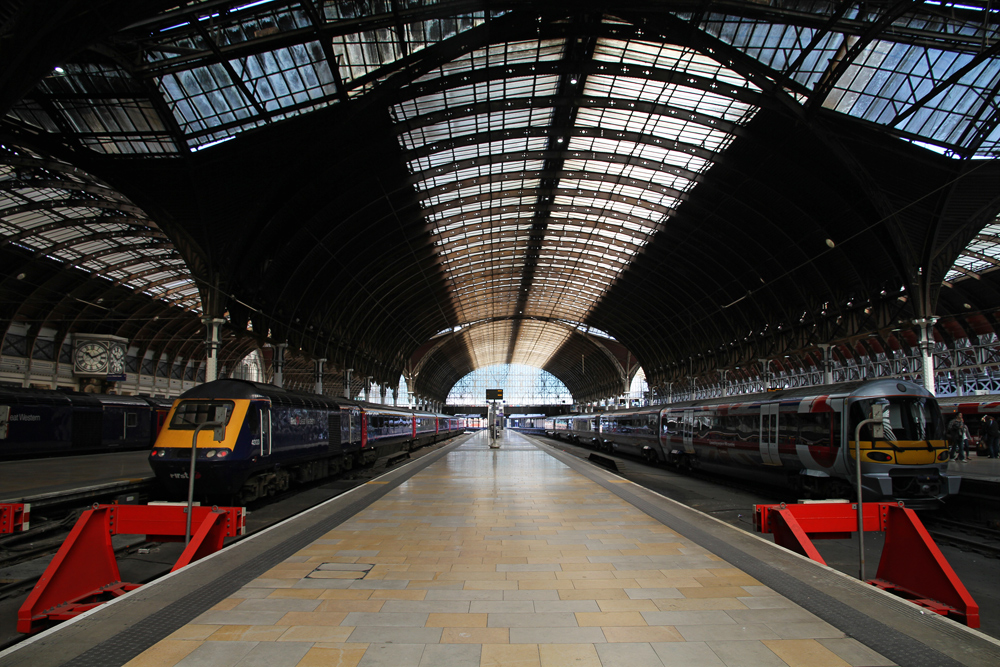 After settling in a bit, we started exploring the area. The area in the evening is completely quiet – no tourists at all, which is nice for a change since London is packed with visitors. We found an open Tesco supermarket, and decided to get something there. We simply didn't want to spend time in restaurants since we only had 36 hours…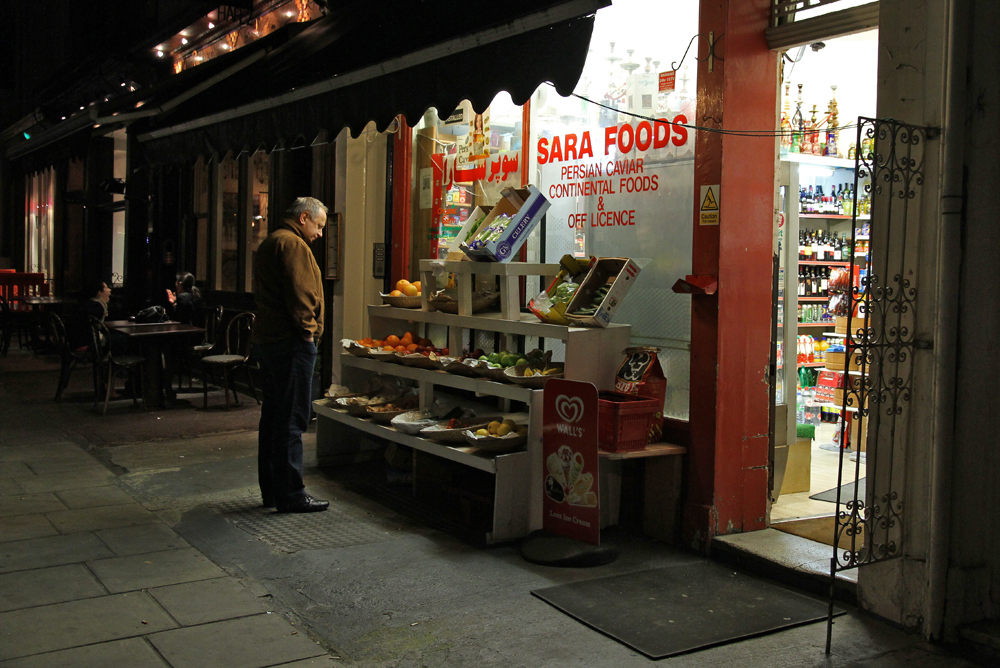 In the morning it was "hop, hop – out of bed"; a quick instant coffee and off we were. After walking a bit, we passed some people sleeping in card boards in quiet corners and realized that this is the true reality, even in a big first world country. Not everybody is a lucky one nowadays to have a roof over their head.
The Portobello Market (which as mentioned was just around the corner from our hotel) just started getting busier; merchants slowly arrived and  only  jet-lagged visitors were already there. Coffeehouses were open already and after walking up and down a little, we sat down for a breakfast in a very nice café with a Jamaican lady(boy) who served us.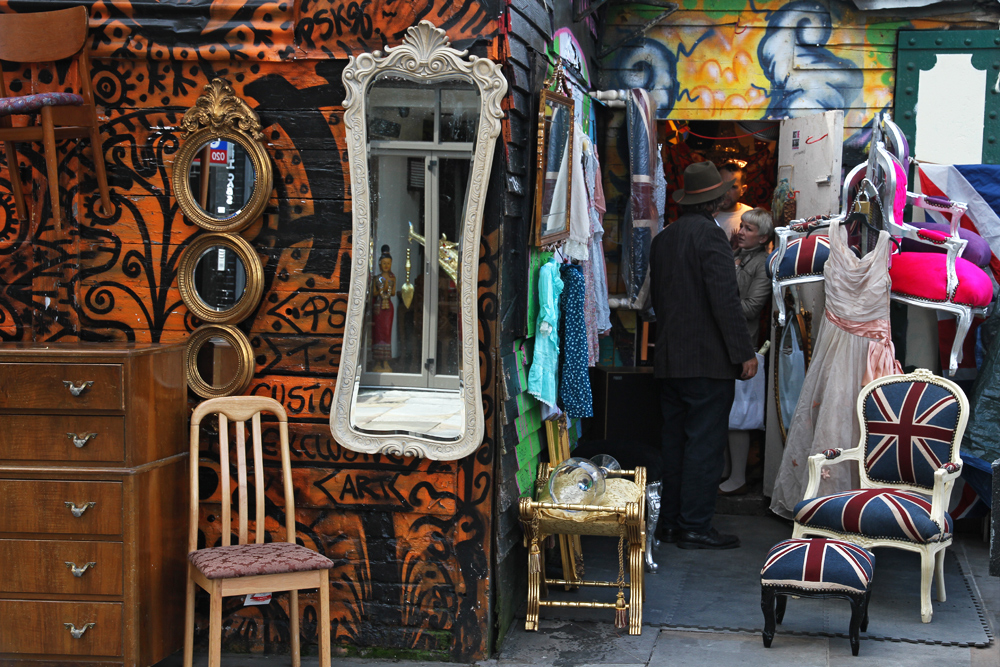 Portobello Market really has something for everybody. We fell in love with an unusual table but with the limited baggage of 15 kg it was not meant to be :( The vibes were absolutely great but since we only had a limited time in the city, we continued by taxi to another spot, which is well-known yet mostly only visited by hardcore Beatles fans: Abbey Road footpath. The footpath on the cover of an Beatles album from 1969. If you happen to live in this area (and maybe even have to pass Abbey Road quite often), one needs to be very very patient … there's always someone who wants to cross the footpath of Abbey Road and get a picture taken. Of course, we had to do the same :)
After done with this, we took the underground from St.John's Wood to London Bridge and strolled along the River Thames towards Tower Bridge. We passed the HMS Belfast – a warship from WW2 – which is a museum nowadays, but is closed due to renovation. Anyway, as you probably know, Tower Bridge is one of the landmarks of London. In the vicinity of Tower Bridge are some of the most famous modern buildings in Europe. For example, architects Norman Fosters' award wining construction, the 30 St. Mary Axe (also known as the "Egg" or "Gherkin").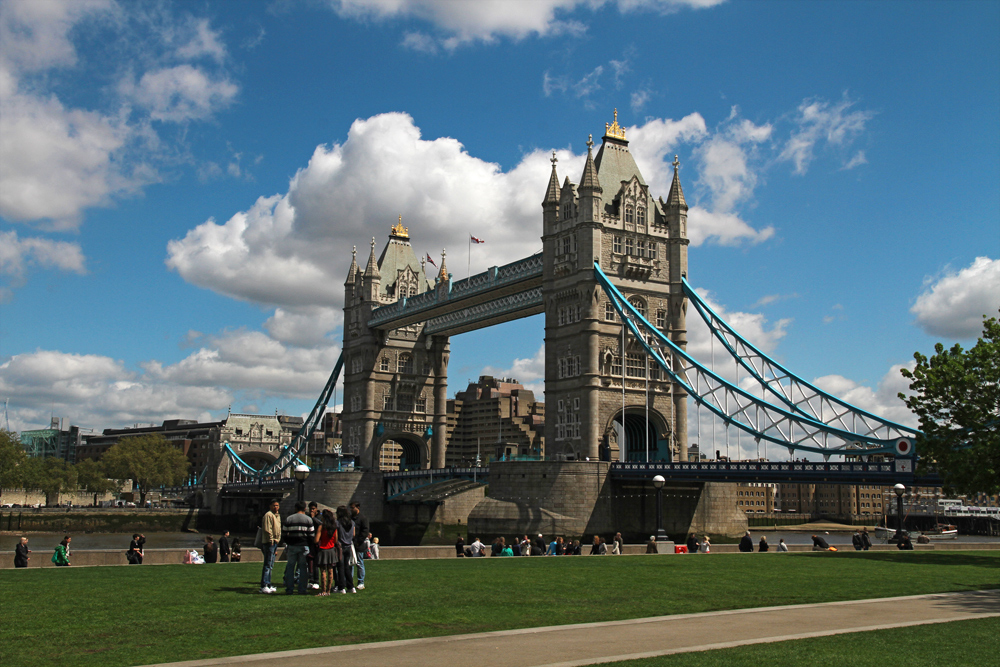 We walked up to Liverpool Street station and continued further to Brick Lane with its multicultural cafes, restaurants, little shops and thrift stores. We came across some sort of huge warehouse, where food-stalls from around the world had their delicacies to offer; we decided to have some Ethiopian dish for late lunch. One  plate for 4 Pounds & it tasted absolutely delightful … even in London you do find some great food for little money.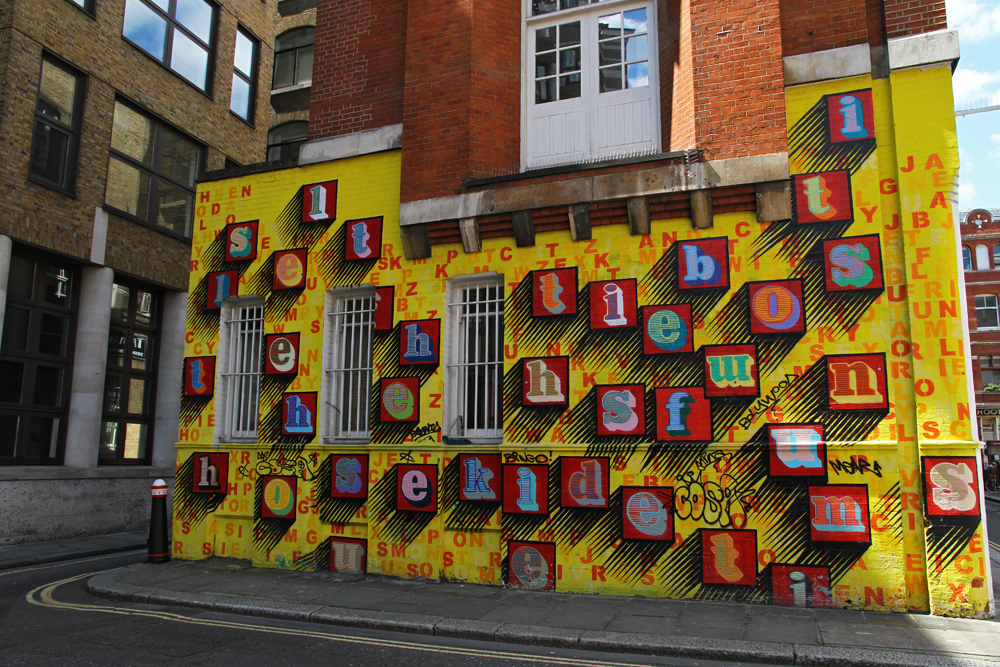 It was about 4pm when we decided that it was time for another bus trip to have a bit of a break without a great interruption. So we took the bus to London Bridge. From there we walked up to Tate Gallery, which is a pleasant stroll along the river where we passed the Replica ship of Sir Francis Drake. We crossed Millennium Bridge from Tate Gallery towards St. Paul's Cathedral and walked upriver until Westminster Bridge. We left our the London Eye since the tickets were ridiculously expensive. By that time, we were already so exhausted, that we took a bus to High Street Kensington and walked through Kensington Garden towards our hotel … London's parks are so beautiful and quiet, you almost feel like in the countryside. With a couple of snacks in our bags, we crashed into our room and stayed there until the next day.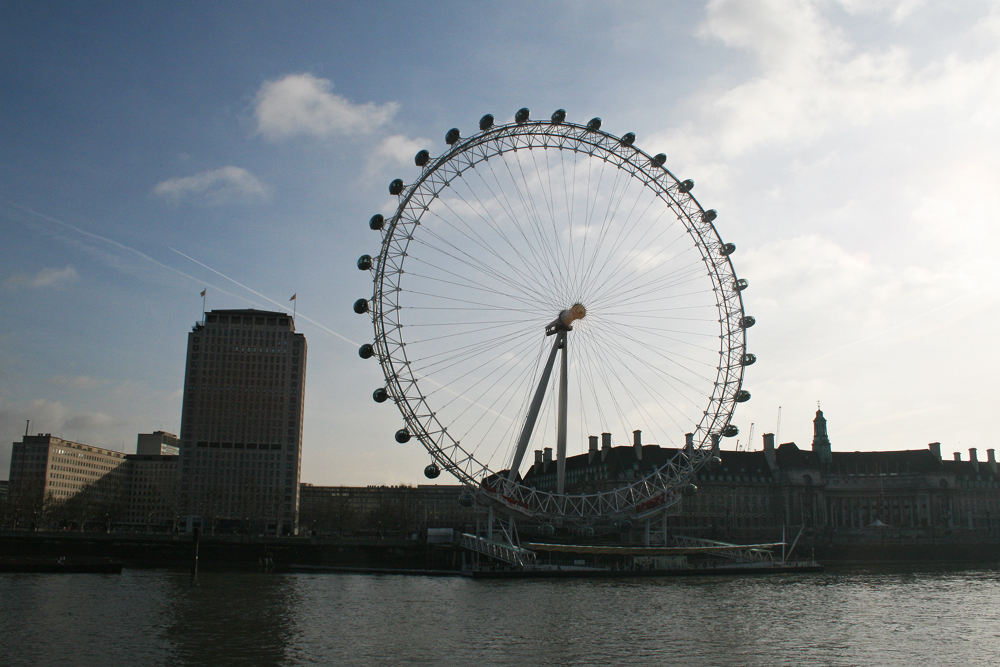 Early the next morning, we were already on our way back to the airport. In 36 hours we (clearly) didn't get the change to see all of London's sights. We left out Buckingham Palace, missed Westminster Abbey and didn't see Downing Street … but all in all, it was an amazing trip and not seeing everything is good anyway because then we'll simply have to come back again :)