March 20, 2013

• Burkina Faso• Write a Comment • 17,674 Views
Burkina Faso: Forgotten And Underestimated.
… or simply not yet discovered? We've been to Burkina Faso many years ago. Back then it was still called Upper Volta, but the most famous leader of the country after independence, Thomas Sankara, changed the name to Burkina Faso in 1987 – which means "The Land of the Upright People" – before he was assassinated. After this incident it got quiet. Since 27 years, there was no attempt of revolution and no further major headlines for a very long time.
The French cherish their former colony, while for the rest of the world this country is rather unknown. We actually didn't plan on visiting Burkina Faso, rather Mauritania or Mali were on our list. But Mali was out of question with all the troubles at the moment and Mauritania didn't have a consulate in Austria. This was when Burkina Faso showed up on our map. And well, we were definitely not disappointed to have made this decision.
Some things we recommend on doing/seeing:
Ouagadougou.
Ouagadougou greeted us with friendly welcoming people but it was still an adventure itself. We stayed there for a couple of days (at Maison Micha – a beautiful, tidy, quiet, affordable and safe place, run by a German woman) before we continued to Bobo Dioulasso. Public transport is easily available and buses run accurately, so there was no hassle at all.
Bobo Dioulasso.
Bobo Dioulasso has lots of interesting things to see: The Grande Mosque, a unique Sudanese mud architecture which was built in 1880, a sacred fish pond, beautiful villages in the vicinity and a huge market.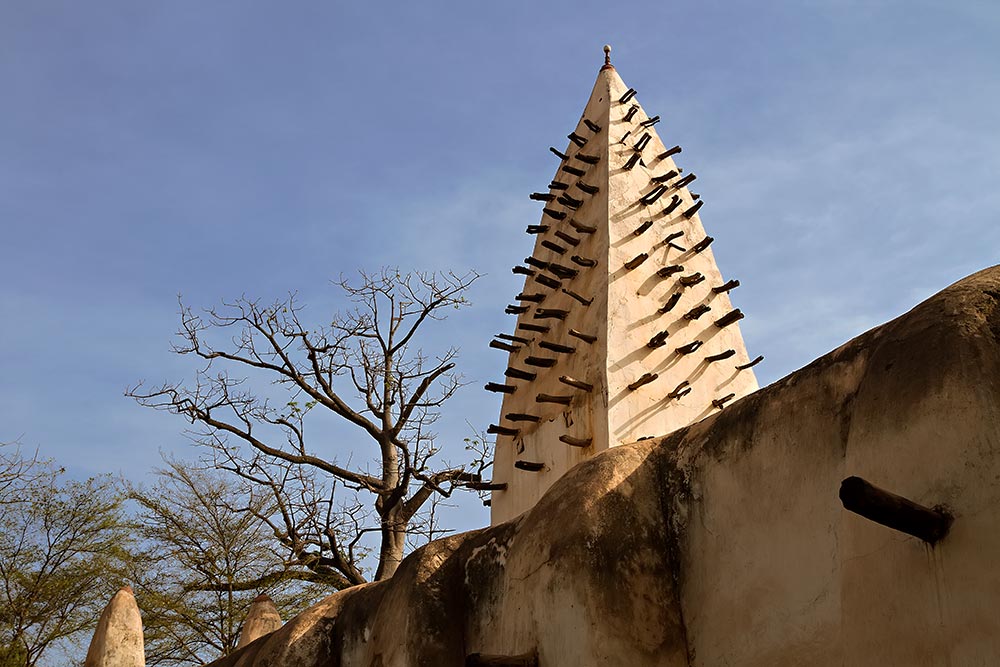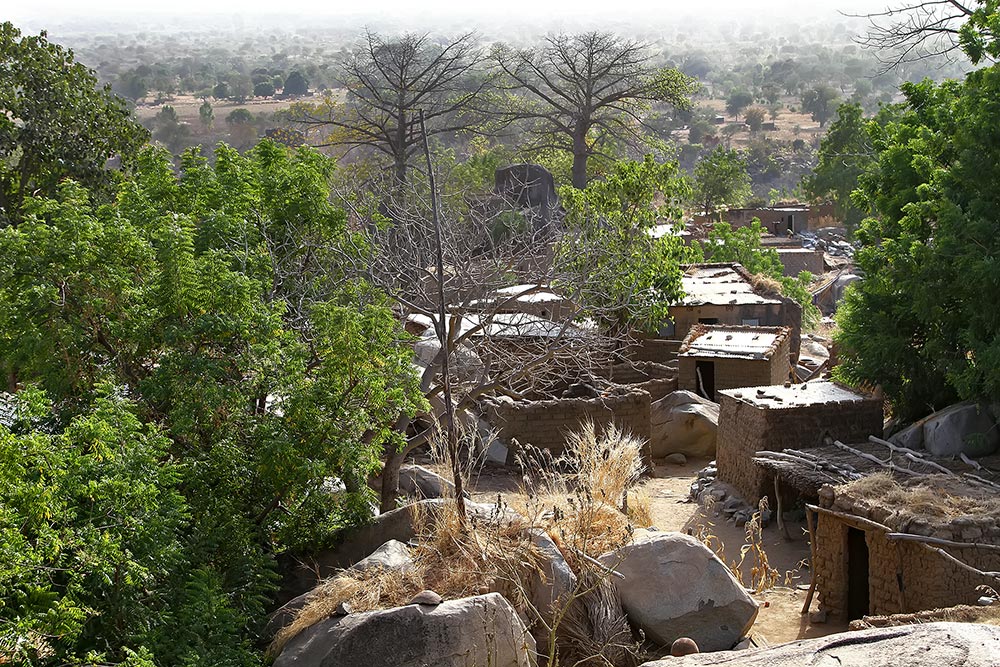 Banfora.
Further south-west, you'll arrived in Banfora, the stepping off point to the Pics of Sindou, which is a bizarre looking area where you can hike for hours on tracks between high grass surrounded by moon like mountain formations (a guide is compulsory). Another great point of interest are the "Karfiguela Waterfalls", an array of permanent waterfalls with fantastic swimming ponds. At the starting point, where you leave the car or your motorbike, you walk through an alley of huge trees, which is simply breathtaking to look at. You can continue to Hippo Lake, for a bit of wildlife experience.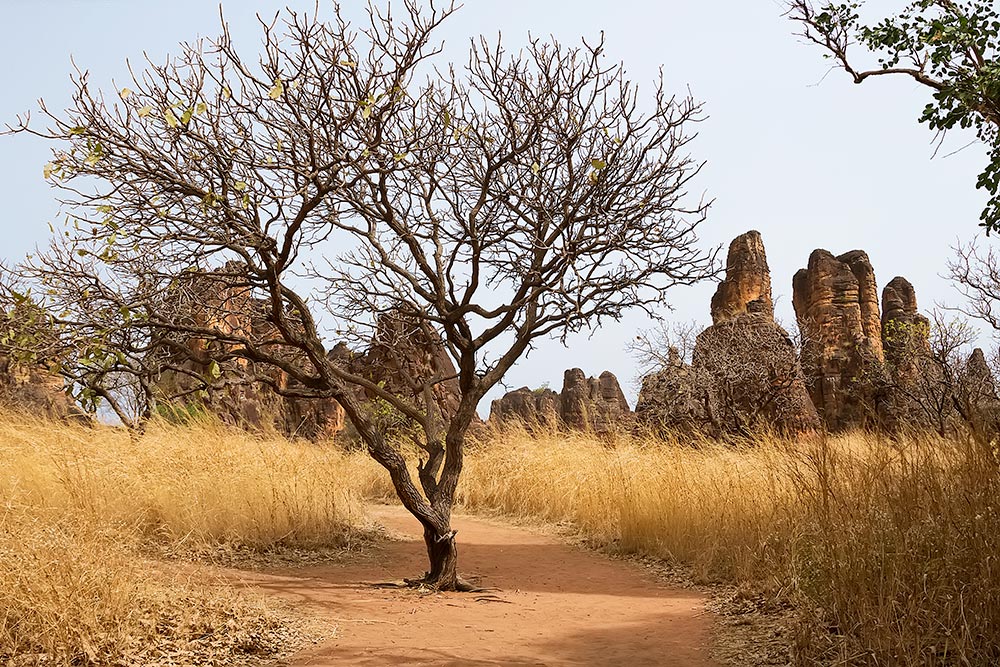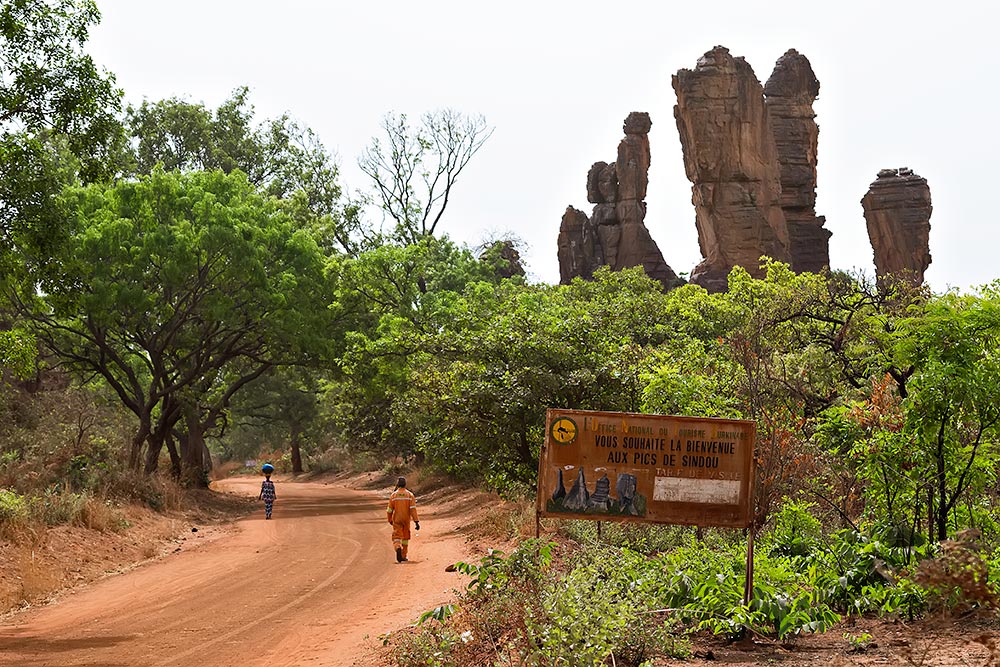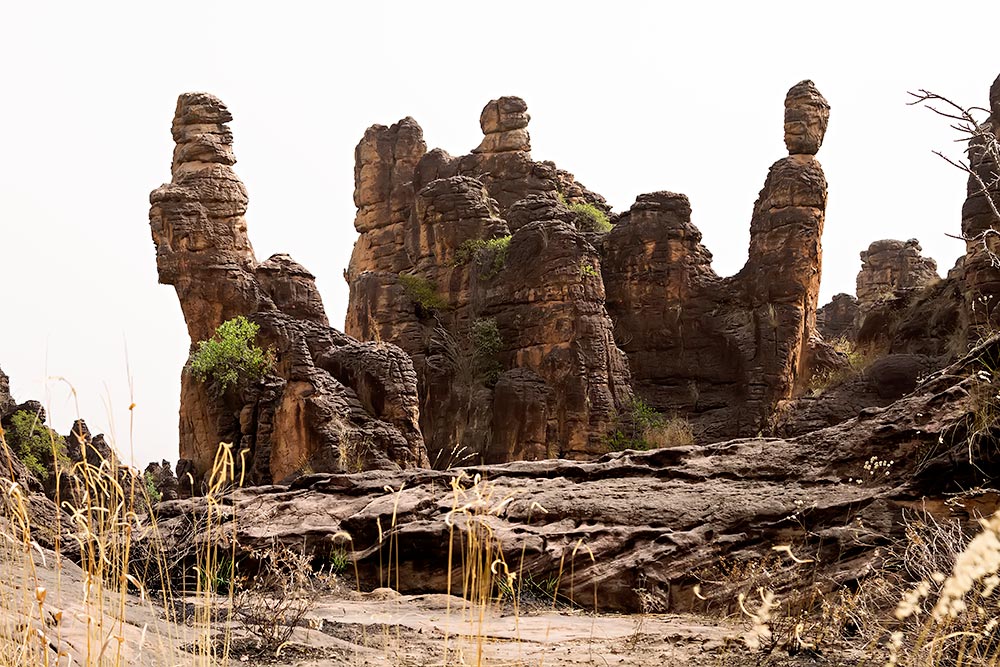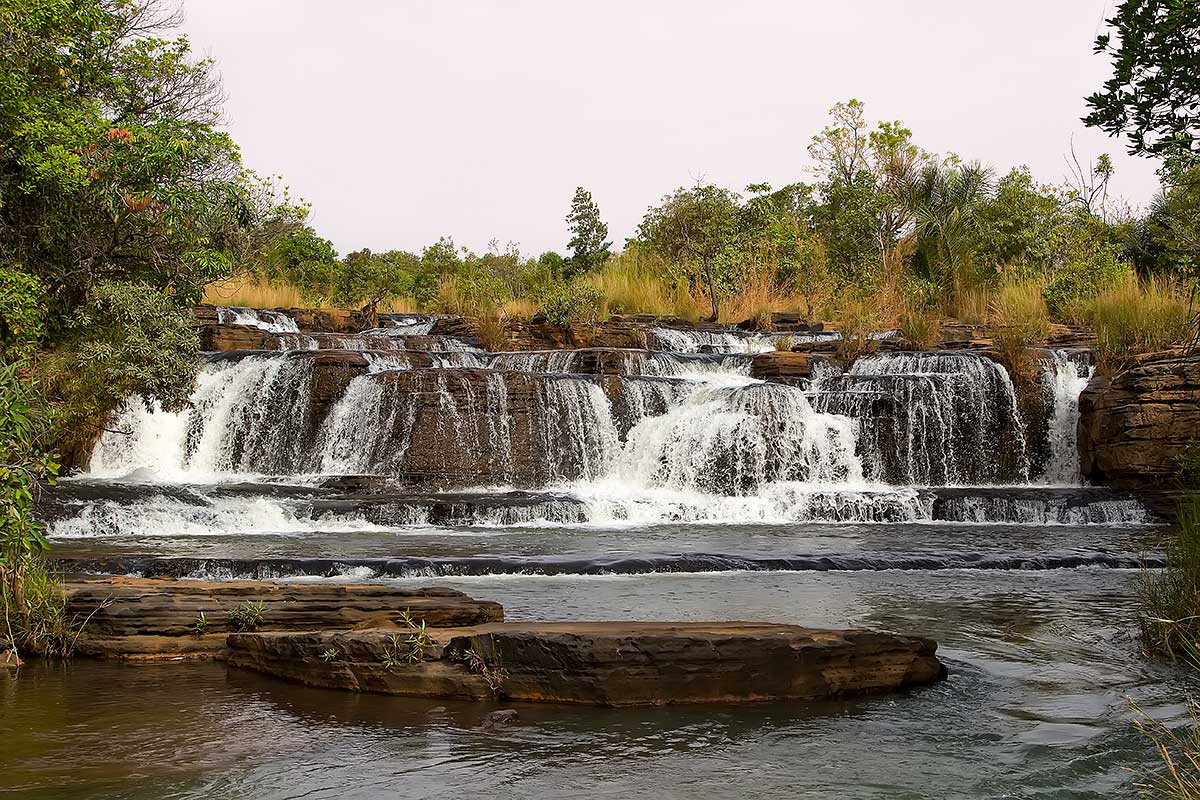 Hairdresser, Healers & Tailors.
In larger towns, look at the interesting signs that advertise hairdressers and barbers … some will really make you smile. Also, be sure to check out the traditional healers; you'll find a section of these guys at every market. Of course, markets are interesting too, as they are in every country. After finishing up, maybe you're ready for a traditional African dress; a tailor will measure you and sew it in a few hours. They do a really great job and it works like a charm on a fancy dress party.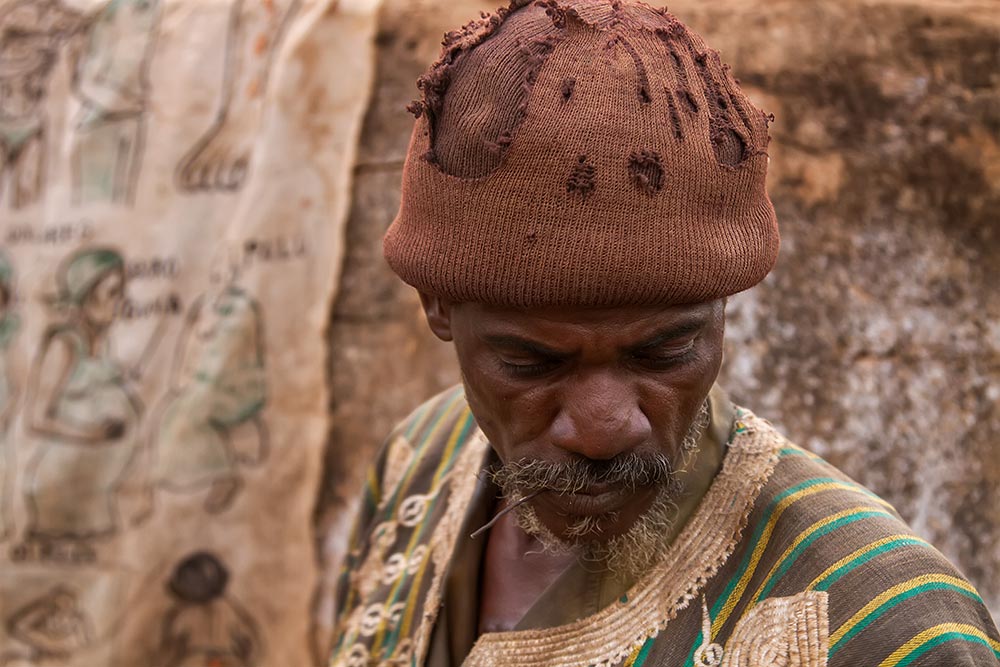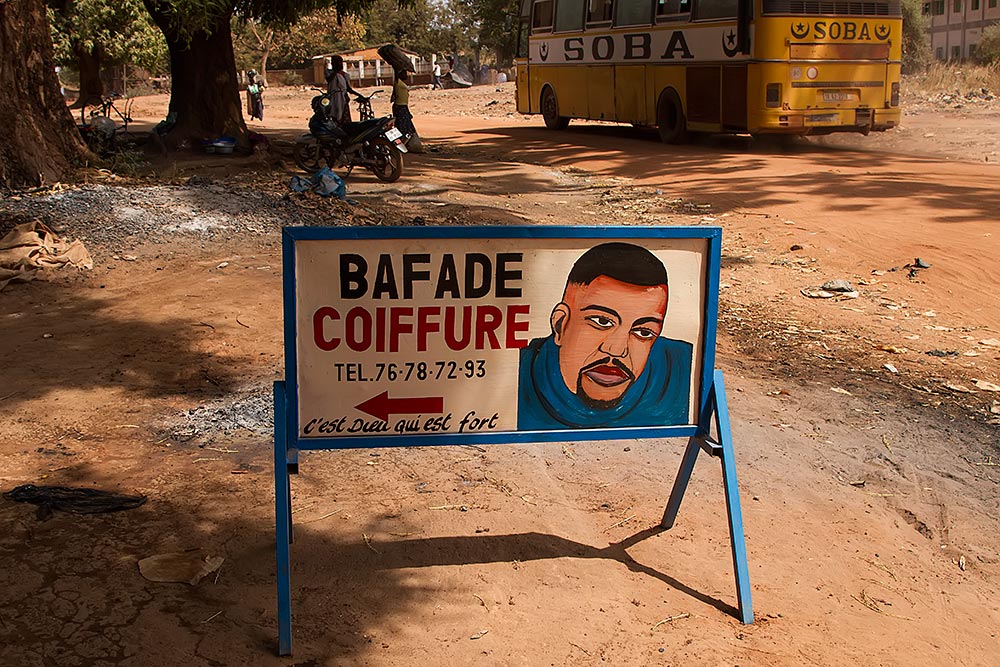 Bush Taxi.
For the ones of you who really want to spice up their holiday with an easy adventure, simply take a bush taxi instead of your rented 4×4 truck. Expect some blown up tyres and engine failures,  so bring plenty of water in case you really have to spend some hours on a dirt track near the broken down vehicle. Be assured, even the locals want to arrive at their desired destination, so the spare-parts or another vehicle will come, sooner or later. You'll remember this trip for many years and have some great stories for your grand kids.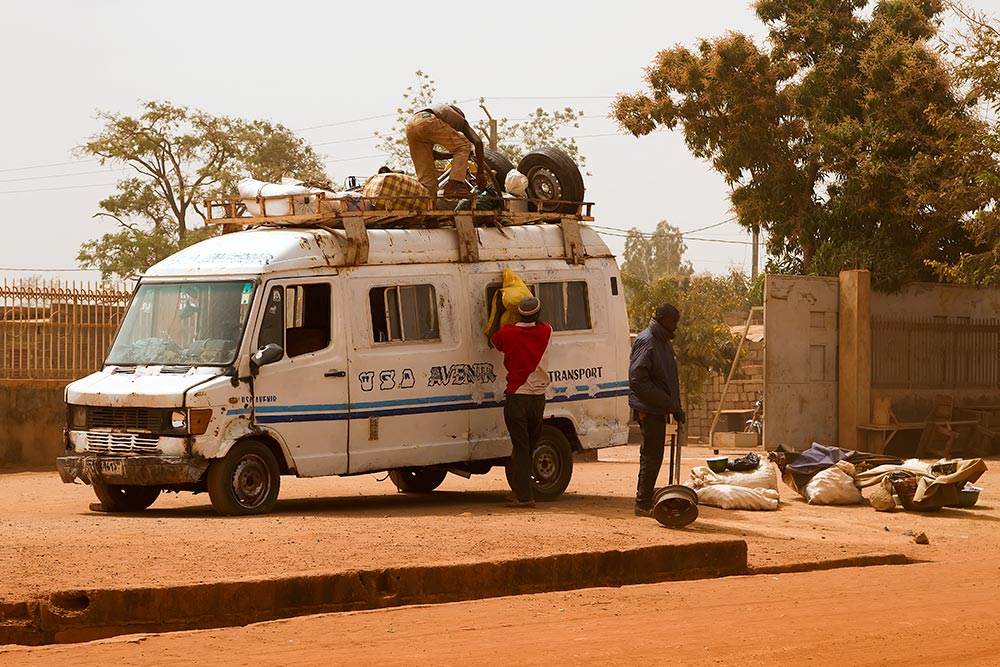 Our 2 weeks in Burkina Faso were not long enough, because there's still the train trip that needs to be done, Tiebele with its painted villages, Nazinga Game Reserve, Parc du W and a lot more, so we'll be back next year for sure.