August 21, 2013

• Spain• 8 Comments • 15,699 Views
The Costa Del Sol Is The Perfect Getaway For A Late Summer Vacation.
Summer is slowly coming to an end; the heat wave has passed, most people have returned from their holidays, the streets are busier again, and all in all autumn is pretty much around the corner … at least here in Austria.
For all those who want to hold on to summer a little longer – which includes us of course, a short trip to the Costa del Sol in the South of Spain is the perfect getaway; if you're looking for nice weather, beautiful beaches, rich culture, fantastic sights, as well as affordable flights, the area around Málaga is just the right spot for a cheap holiday.
Málaga has earned a reputation that makes is extremely popular with visitors. Flights are not too expensive from all over Europe, hotels & apartments are widely available, the beaches are well worth travelling there, the water is clear & refreshing and many of the activities & sights in and around the city are free of charge or low cost.
The climate in Andalusia is simply amazing, with temperatures in the high twenties to high thirties Centigrade in the summer months. This is just one of the many reason why we've been travelling to Carvajal, which is just outside of Málaga between Torremolinos and Fuengirola, for the last couple of years at the end of August or beginning of September. Staying outside of Málaga simply has to do with the fact that the beaches aren't too crowded and we came across a very lovely apartment when we first searched for a place to stay at. Plus it only takes about 20 minutes by the Renfe train to the city centre.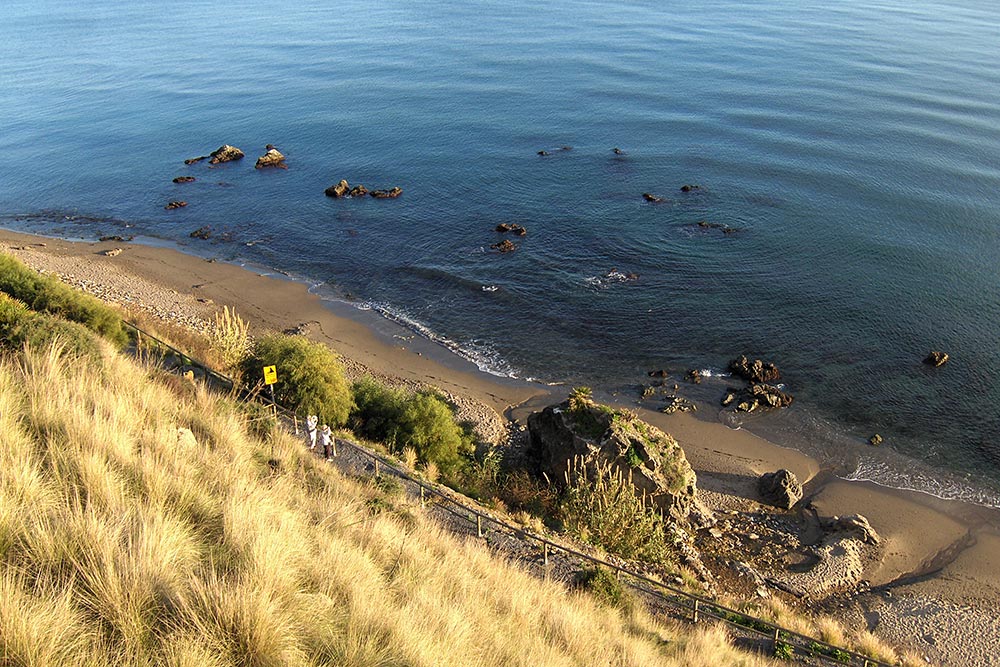 Our core activities mostly vary from sunbathing to zipping Sangria, yet there are plenty of things to do both at day and night (among the most popular are for example a day trip to the world-famous Alhambra in Granada or a visit to the Picasso Home Museum), so every kind of traveller should find what they're looking for.