February 20, 2014

• United Arab Emirates• 2 Comments • 31,838 Views
My First Impression Of Dubai.
When thinking of Dubai, things like "City in the desert", "Burj Khalifa – the highest man-made structure in the world", "Burj Al Arab – the only 7 star hotel" or "Lamborghini Police car" come to mind. I admit, I though no different. But my first visit to Dubai showed me a different side too, thanks so my staying at the XVA Art Hotel.
Al Fahidi District.
Let me begin with describing the neighbourhood I enjoyed the most: Al Fahidi District. It's the oldest neighbourhood of the city located right at the Dubai Creek. What you'll come across here is peace & quite in an otherwise busy and bustling city. No street noise and no skyscrapers at all. A true oasis in Dubai.
Downtown Dubai.
But of course Dubai is all about high buildings and extravagance architecture. A visit to the top of the highest man-made structure in the world, the Burj Khalifa, is an absolute must for every visitor (unless you're afraid of heights). Depending on how much time you have, a visit during the day and night is well worth it. The 360° view is simply breathtaking. And while you're in the area, stroll through Dubai Mall for some extensive shopping. But be sure to calculate at least 3 hours if you intend to also visit the famous Dubai Aquarium.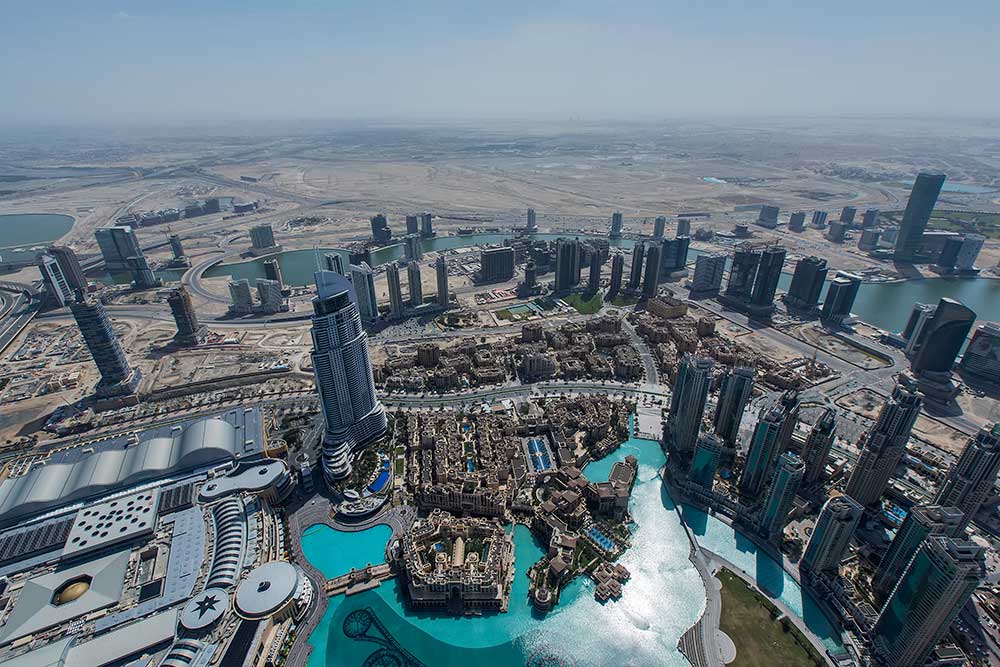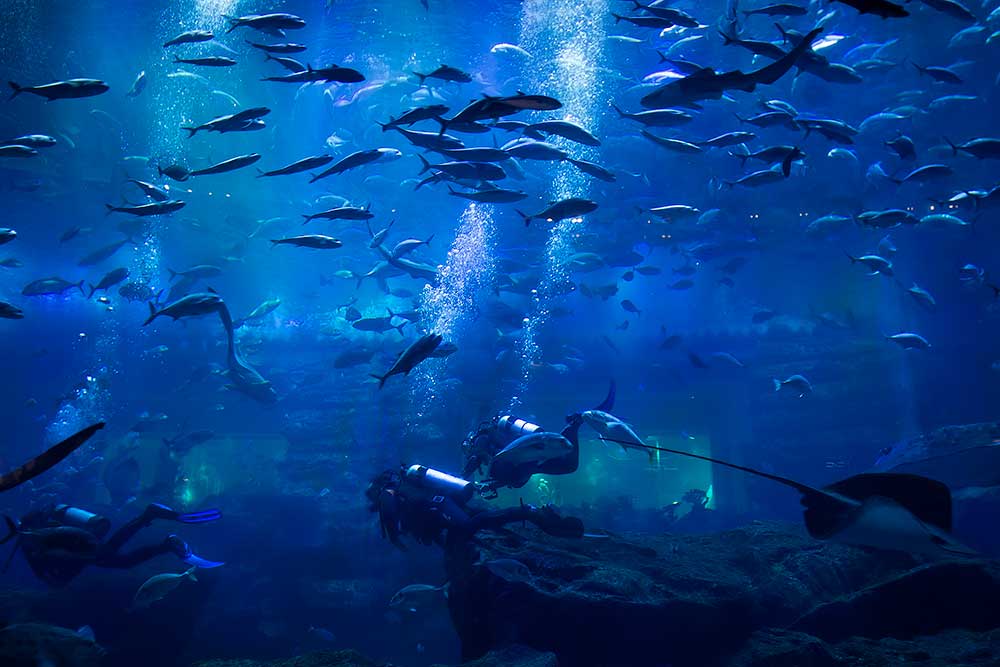 Dubai Marina.
As I just had 48 hours in Dubai, I wasn't able to do everything I wanted (which included a visit to the Deira fish market), yet I did get the chance to travel South to the Dubai Marina. Talk about a lot of skyscrapers in one spot. Hold on there Hong Kong! Beach, water and an amazing skyline is all happening down there. Must-do: Take a boat to view the city from a different angle.
Apart from the things mentioned above, I strolled along the Dubai Creek, had some amazing Indian & Pakistani food and enjoyed a relaxed afternoon in the Al Fahidi District.
Biggest downer of the trip: The Palm Jumeirah.