April 14, 2014

• Oman• 10 Comments • 26,138 Views
6 Things You Should Know Before You Set Off To Oman.
1. Rent a Car.
There are countries that are easy to travel in without a car. Not Oman. If you want to see the countryside of Oman you definitely need to rent a car. Best is to get it right upon arrival at Muscat airport. Pre-booking makes it a lot cheaper and you also get unlimited mileage (if you rent directly from the companies you only have 200km included per day).
2. Map.
It's not easy to find a good map of Oman, but at least get any kind of map. One of the things that we noticed is that street signs are often  missing or sometimes the pointing of the arrows are unclear.
If you have a smart-phone just can get a phone card and then simply connect to Google maps – this can be handy at times, especially when driving through the desert or remote mountain regions. Keep in mind: for desert driving, check the map before because you'll lose reception a lot. Plus one should have some desert-experience when doing this alone.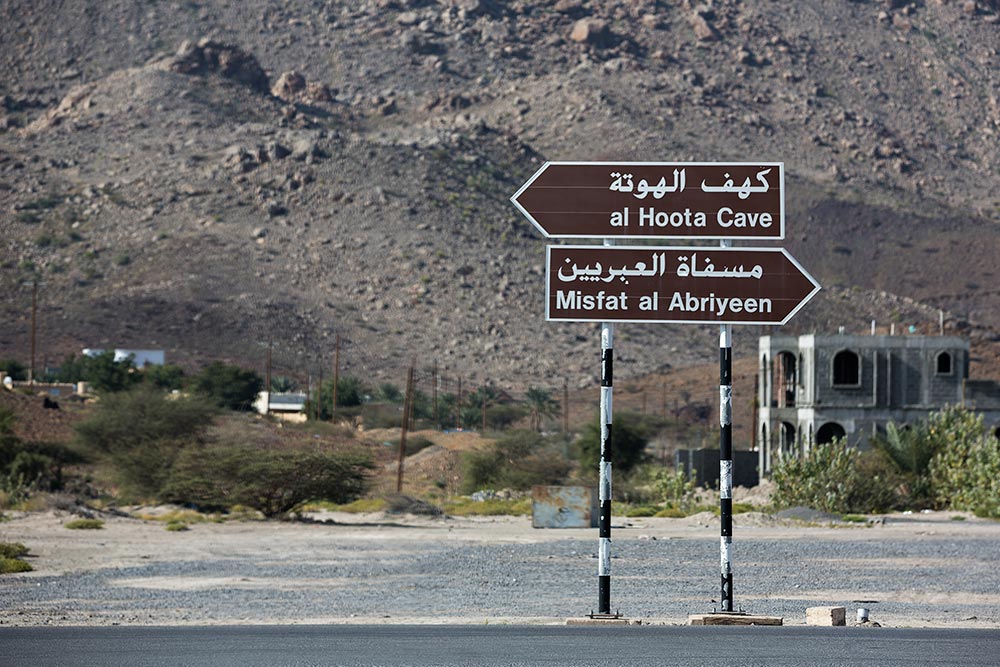 3. Accommodation.
In Oman you won't come across various accommodations in every village, so you should better check out the places beforehand. Accommodation is pretty limited – which is good and bad at the same time. Some towns have "local" hotels that are cheaper than the ones found on the internet, but they are very rare.
If you're adventurous enough, you can just camp instead. It's great to spend a night out under the stars but of course you need some preparation for that as well…
4. Roads.
All the main roads are in excellent condition, but there is a lot of road construction going on, so signs are often non-existent or placed a bit confusing … if you miss an exit the highway you might have to drive 30km to turn around again. Also, it can be difficult to reach the other side of a town because there aren't that many over-passes. We got lost a couple of times…
The unpaved trails through the mountains can be challenging at times, so one should have at least a bit of off-road driving experience – plus avoid driving when it's raining cats and dogs. On the other hand the paved mountain roads can be very steep and you'll come across road signs to switch into a lower gear. Don't ignore these and drive moderate because the declines are sometimes really steep!
5. Food.
Muscat has huge supermarkets, so before you set out we'd suggest to buy some water, toilet paper and other essentials. In larger towns you'll also supermarkets, but if you visit remote places you'll be lucky to even find a little shop.
Restaurants are mostly run by Indians and serve great cheap curries of all variations with rice or Indian bread. This food is always fresh even if the place is small and doesn't look very frequented … a lot of people order by phone and get it take-away. They just tend to look uninspiring, but they serve amazingly good food!
6. Petrol.
Nothing obvious here: A very great bonus is that petrol is so cheap in Oman. One liter costs roughly 0,30 € (!!!). Fill up your tank before heading off the beaten path because distances can be really long and the next petrol station might be hundred of kilometres away…