June 18, 2016

• India• 2 Comments • 17,476 Views
10 Must Visit Sights In Mumbai, India.
Mumbai is a real megacity. Prepare yourself for one of Indias most bustling, chaotic and energetic places. It's home to some of Asia's biggest slums, a thriving film industry (Bollywood, Hollywood), the grandest colonial-era architecture and millions and millions of people. The city's energy, limited public transport and pollution makes it a challenge for every visitor. Well, not for us of course (haha) since we've been travelling all across India for the past 15 years.
Wherever you arrive in Mumbai, you'll immediately notice that auto rickshaws, bicycle rickshaws and motorbikes are non existent. This makes you taxi bound, and forces you to memorise as many bus routes as you can. Or, you simply decide to check out the area by foot, which is our favourite way of getting around. Mumbai has several must visit places, but for first time visitors, there are a few that really shouldn't be missed.
#1 Must Visit Sight In Mumbai: The Gateway Of India.
Of course the Gateway of India is the must visit sight when coming to Mumbai. In earlier times, it would have been the first structure that visitors arriving by boat would have seen. And still today, it's one of those monuments you'll never forget.
We first arrived here on a Sunday, which is most probably the worst day of the week to explore the Gateway of India. The waiting line was about two kilometres long! Especially the men's line was endless, but even the ladies line was too crowded. We gave up immediately and decided to come back the next day. The situation looked a lot different on Monday morning. The access was almost deserted and we could enter without waiting. We hopped on a boat cruise to get a better overview. The cruise takes about one hour and gives you the impression of what it must have felt like to arrive here back in the days.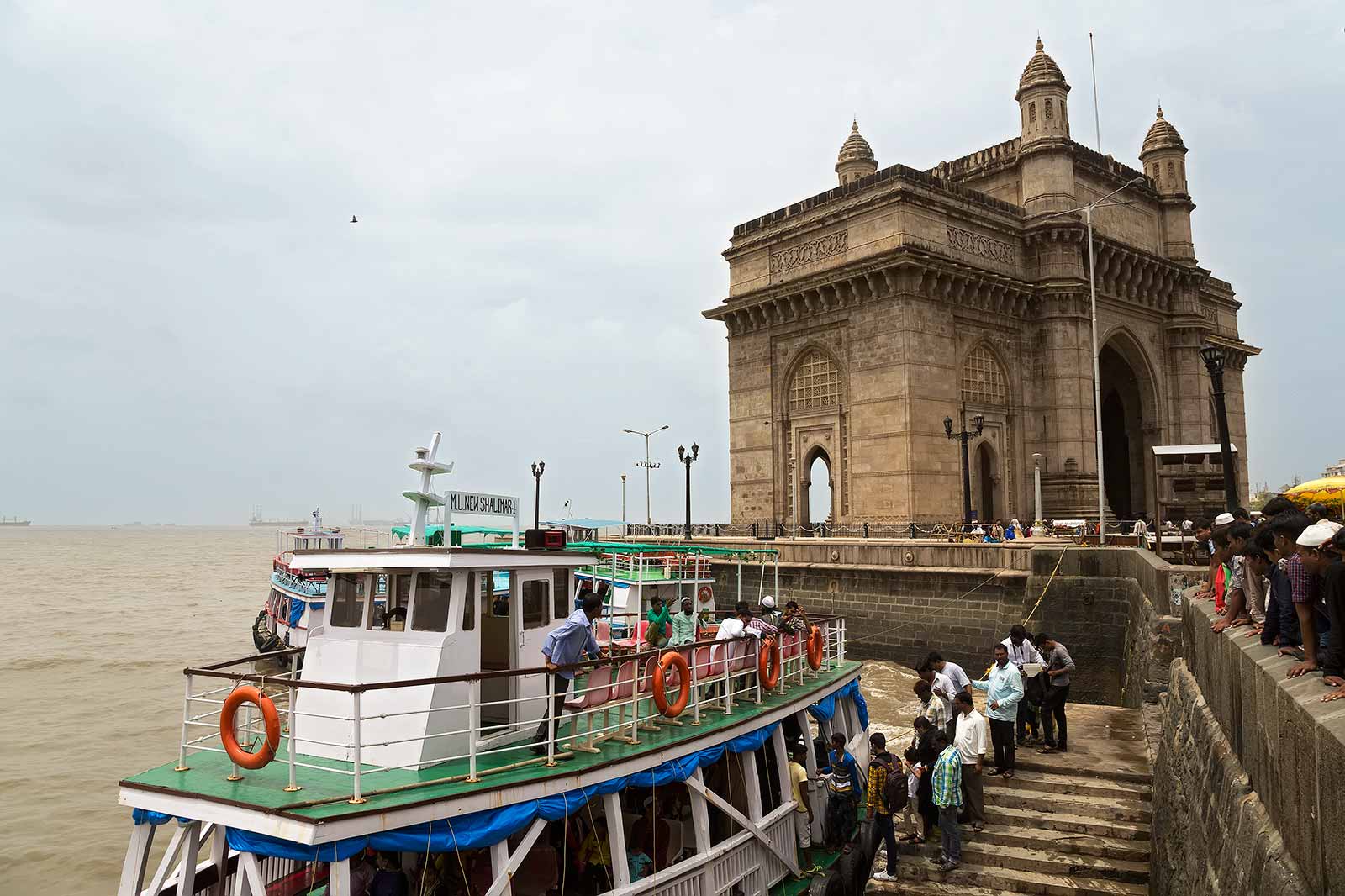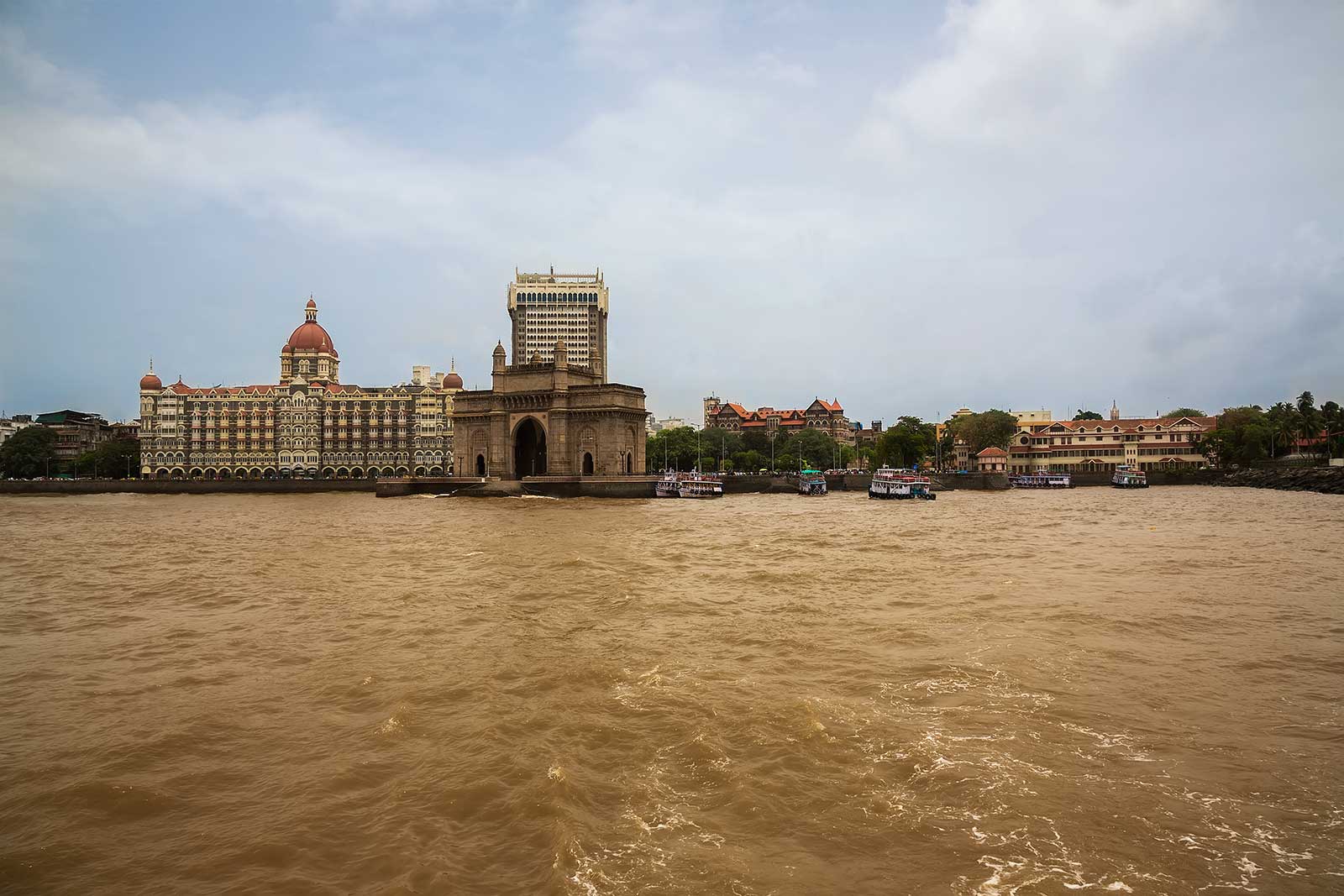 #2 Must Visit Sight In Mumbai: Chhatrapati Shivaji Terminus.
Formerly known as Victoria Terminus, Chhatrapati Shivaji Terminus (CST) is a UNESCO World Heritage Site and an historic railway station. It's a masterpiece of Victorian Gothic architecture. The station was built in 1887 to commemorate the Golden Jubilee of Queen Victoria. You'd expect the inside to be just as extravagant, but its interior is far less impressive. Still, keep in mind that this railway station is the busiest in the world, with three million passengers passing through every single day!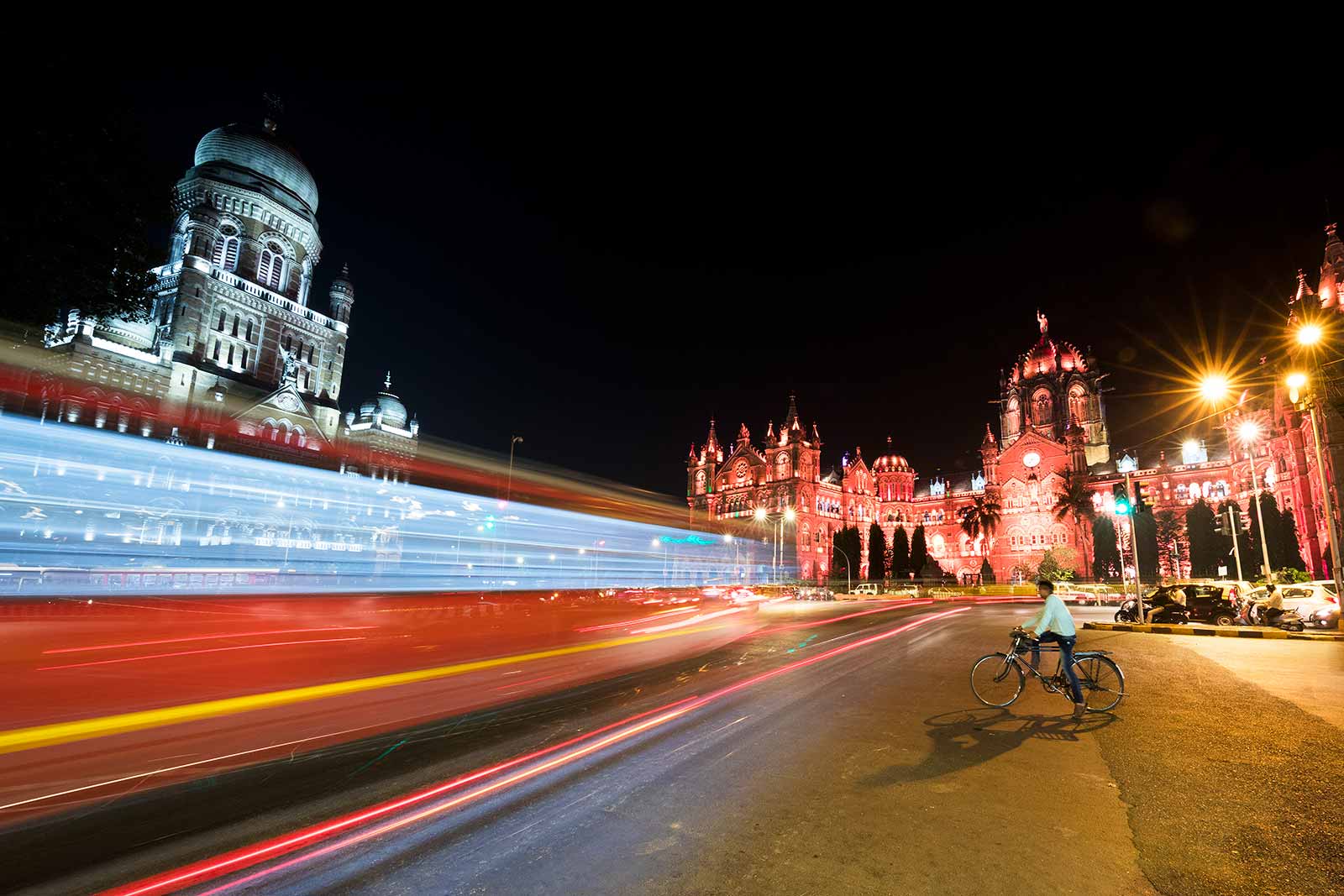 #3 Must Visit Sight In Mumbai: The Sassoon Docks.
Sassoon Docks is the largest wholesale fish market in Mumbai. Arrive in the morning to see hundreds of women pulling shrimps, boats arriving with their catch and men auctioning off the fresh fish right on the spot.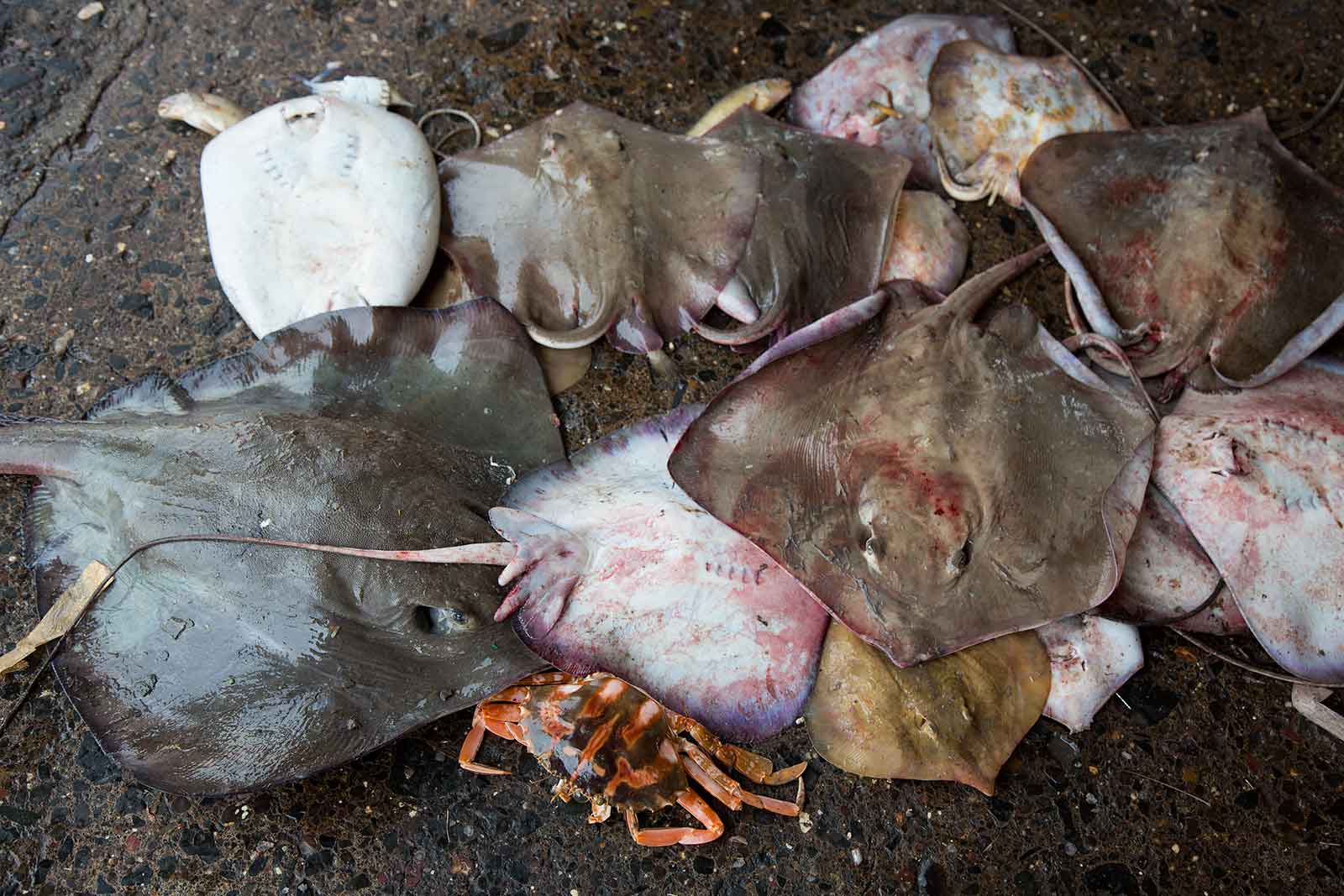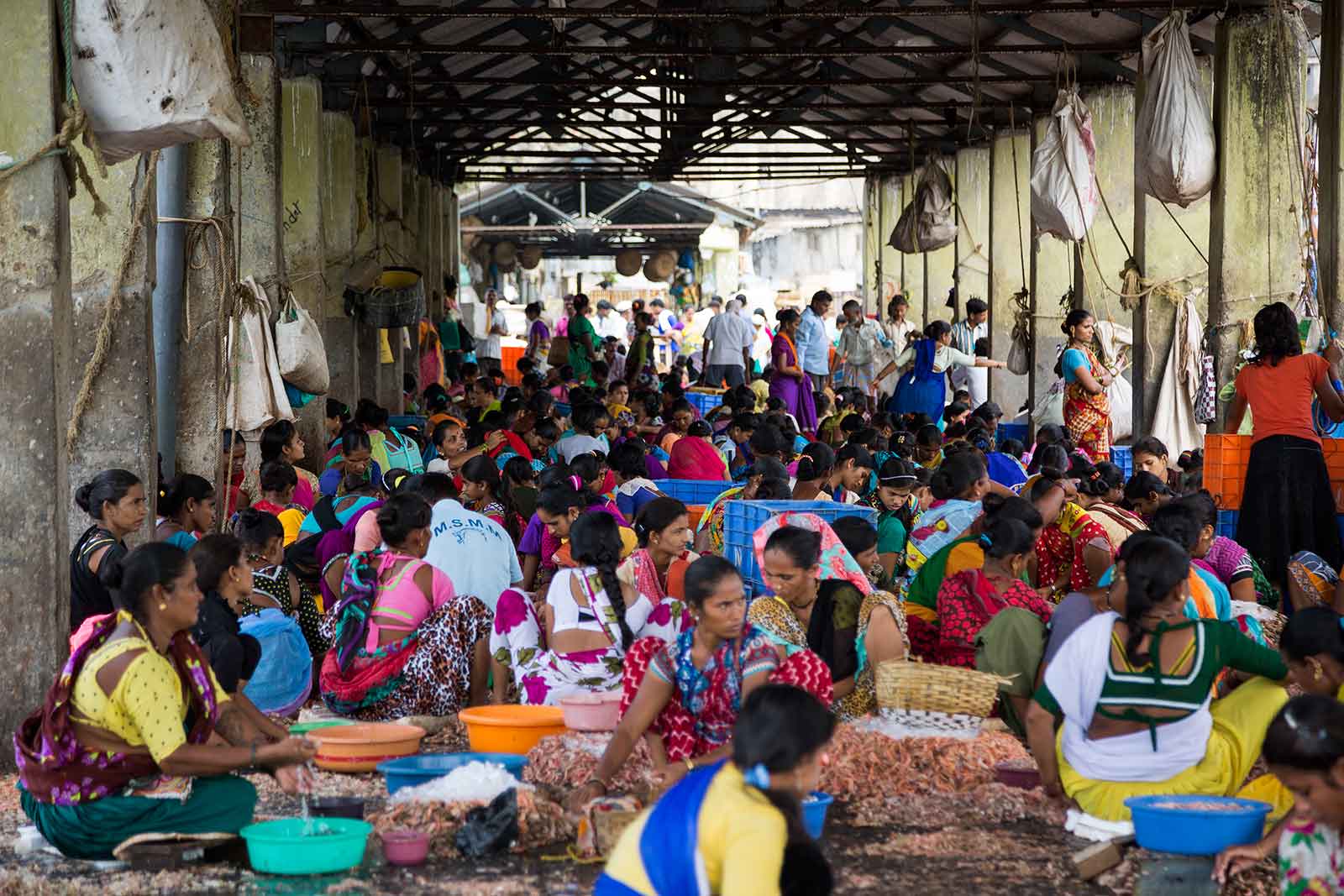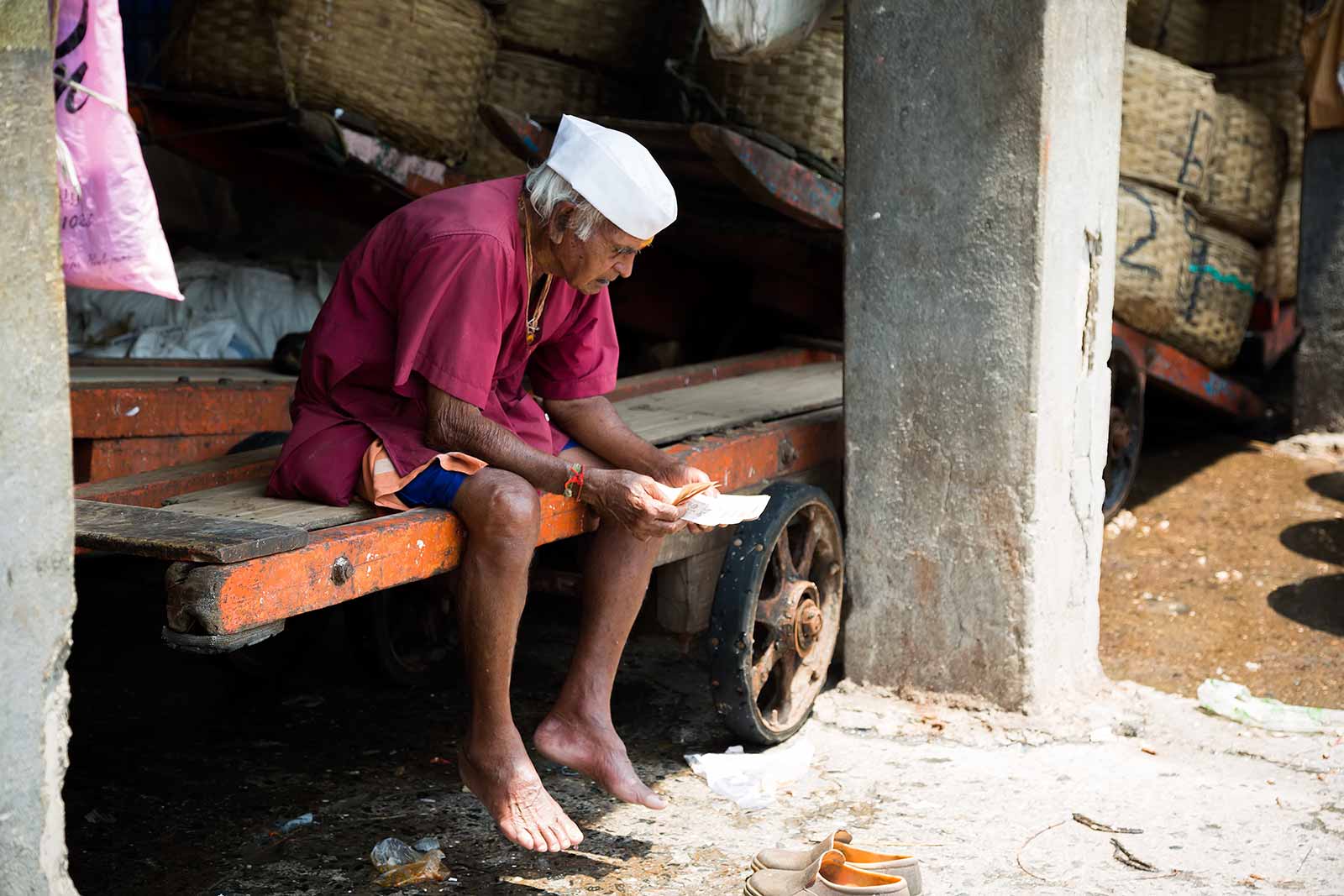 #4 Must Visit Sight In Mumbai: Home Of The Jungle Book Author Rudyard Kipling.
Joseph Rudyard Kipling was an English writer, born in Mumbai on December 30, 1865. The bungalow he was born in 151 years ago has since been rebuilt, but the peeling mint green-painted wooden cottage, where trees lean against its roof, occupied only by birds and bats, stands in its place and radiates the kind of atmosphere you'd expect when reading his most famous work The Jungle Book.
The bungalow is located in the corner of the Sir J.J. School of Art compound, not far from one of the busiest boulevards in Mumbai.
#5 Must Visit Sight In Mumbai: Yazdani Restaurant & Bakery.
We came across Yazdani Restaurant & Bakery by accident, but the smell of fresh Chai tea and bread immediately caught our attention. All products in the bakery are handmade and are absolutely delicious! It was a great change to the Indian cuisine we've had for the past weeks and we even felt like home for a moment (also thanks to all the German posters on the wall). Definitely one of the best bakeries in town!
#6 Must Visit Sight In Mumbai: Dhobi Ghat Laundry District.
There are several Dhobi Ghats in Mumbai, but Mahalakshmi Dhobi Ghat is the most famous and the largest unmechanized laundry facility and in the world. A dhobi is a laundryman who collects dirty linens from hotels, restaurants and homes and returns them washed and neatly folded from open-air laundromats known as ghats.
#7 Must Visit Sight In Mumbai: The Real Slumdog Millionaires.
Some might find a visit to the slum areas morbid, but you can't ignore the fact that approximately 60% of Mumbai's population lives in slums. If you really want to get a sense of how the Mumbaikers manage their daily routine, then we'd suggest to take a ride with one of the many commuter trains that ply the area. If you get out at Bandra railway station for example, you'll be right in the middle of on of the biggest slums in Mumbai.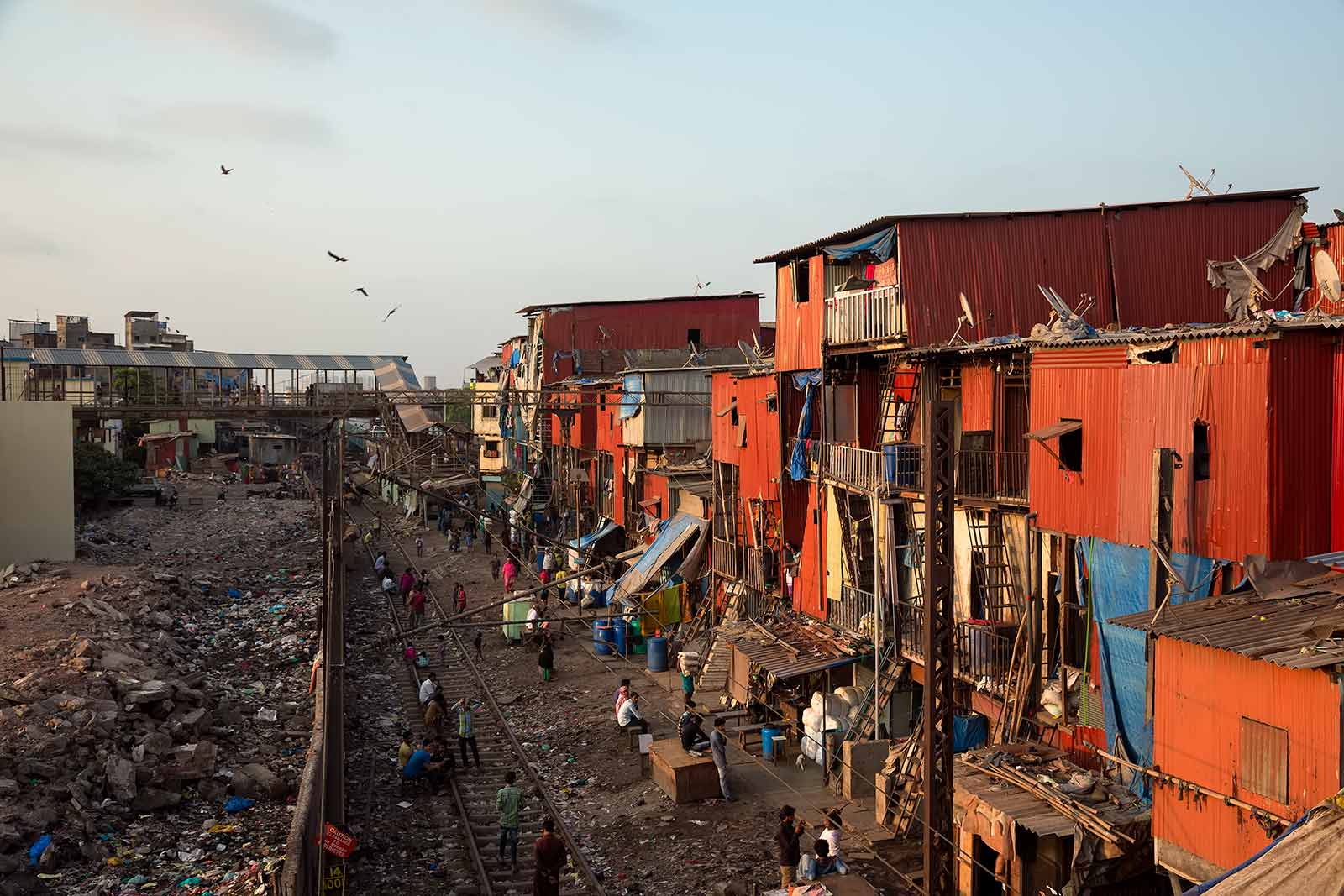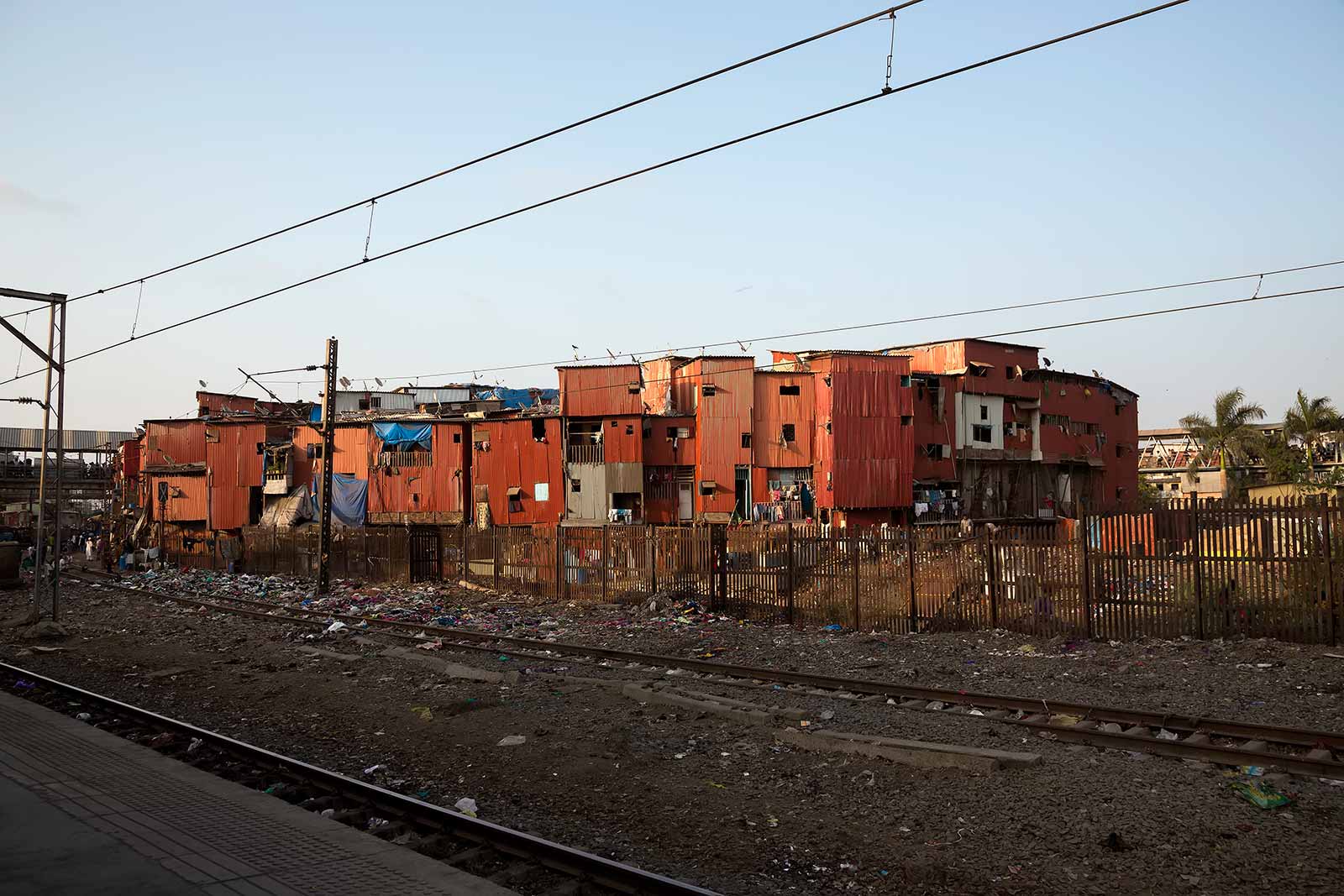 #8 Must Visit Sight In Mumbai: Oval Maidan.
Oval Maidan is a park located in an upscale area, with all the embassies and large company headquarters around. On Sundays, thousands of people gather here top play a game cricket, or to enjoy a picknick with friends. It's a great spot to get aways from the busier side of Mumbai for a while.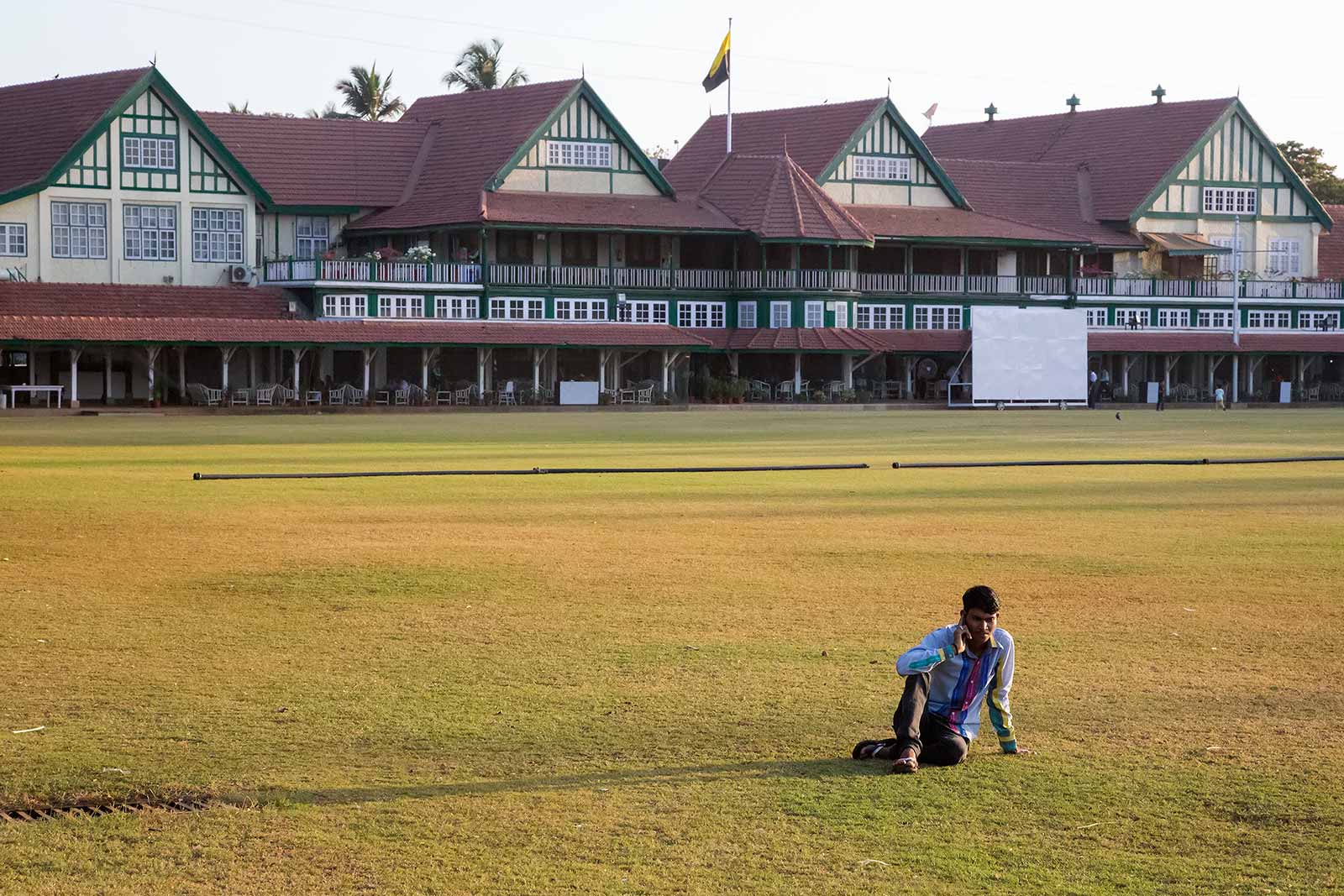 #9 Must Visit Sight In Mumbai: Marine Drive.
We walked along the 3.5 kilometre-long boulevard from the southern tip all the way to Chowpatty Beach, which is located in the area where the Mumbai Opera House is situated. It's a recreation area and lots of Mumbaikers flock the beach on weekends. The rich and famous of Mumbai show off their newly bought Ferraris, Audis and BMW's here. It really gives you a sense that on one hand, Mumbai is home to millions of underprivileged people, and on the other hand some of Indias richest and most powerful.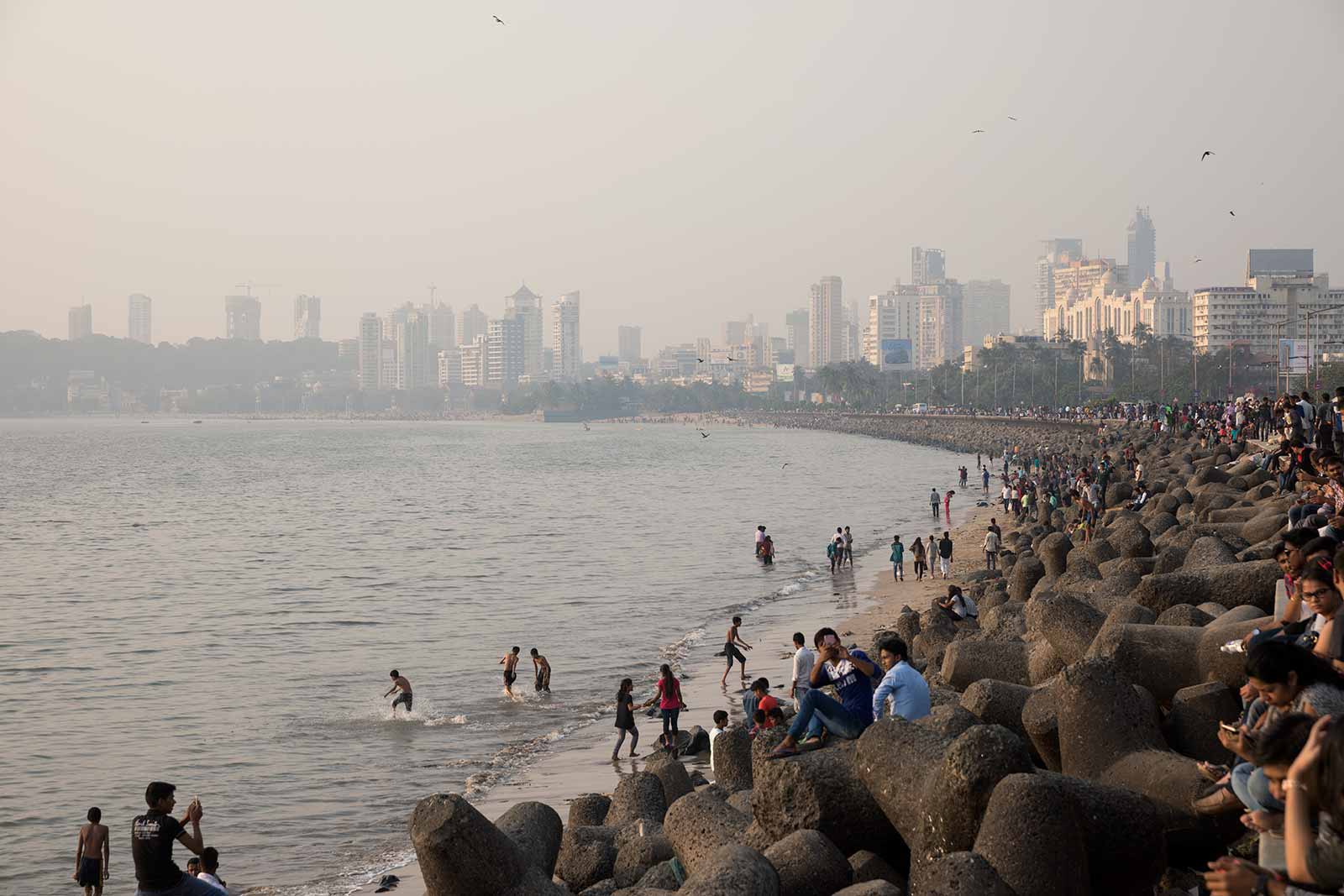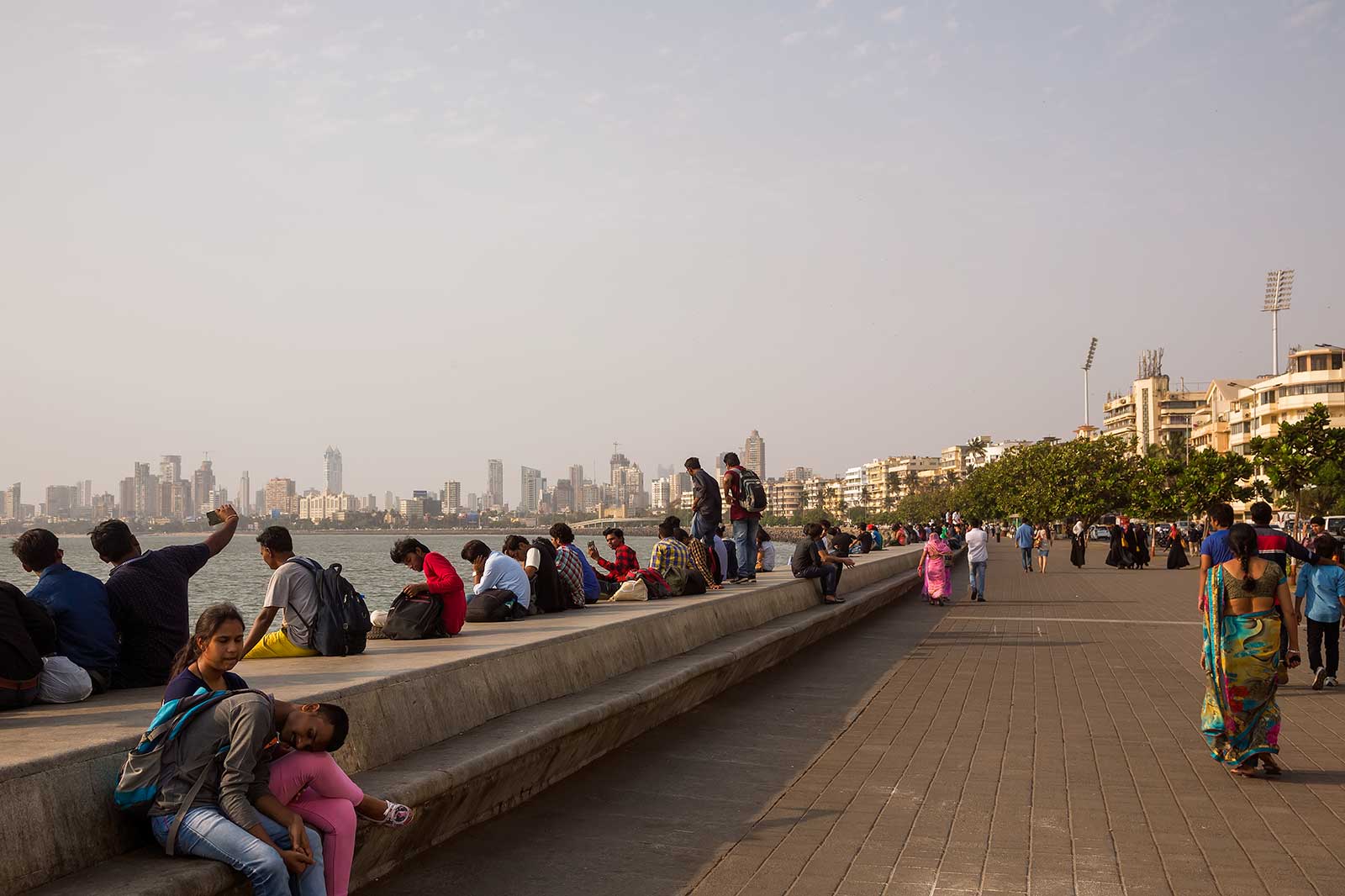 #10 Must Visit Sight In Mumbai: Haji Ali Dargah
Haji Ali Dargah is one of the most popular religious places in Mumbai, visited by people of all religions. It's also one of India's most famous and prestigious landmarks situated in the middle of the Arabian Sea off Lala Lajpatrai Marg. Haji Ali Dargah is only accessible via a narrow road that disappears underwater at high tide.