May 11, 2018

• Indonesia• Write a Comment • 33,367 Views
Maluku Islands: The Forgotten Destination In Indonesia.
Many years ago, the Maluku Islands or Moluccas were a well travelled destination for divers, birdwatchers as well as sun & beach seekers. People lived together in harmony, Christians and Muslims with a few minorities as well. But in January 1999 it all changed and a year-long religious war with lots of victims on both sides erupted and turned these tranquil and peaceful islands upside down. The war resulted in the displacement of approximately 500.000 people, the loss of thousands of lives, and at the end the war drove a wedge between Muslims and Christians. Only a few visited this region of Indonesia after that. Last autumn, when we were looking for another destination to explore, we decided to travel to this newly unknown part of the world.
Off To Ambon With A Rather Unconventional Mode Of Transport These Days.
On our journeys we're never too keen to meet (lots of) fellow travellers, so the Maluku Islands were just the right destination for us. Thanks to AirAsia, destinations across Southeast Asia are pretty easy to reach. Yet we wanted more than just your average travelling day. From Bangkok, AirAsia brought us to Surabaya and from here the real adventure to Ambon, the capital of the Maluku islands, began. For many years we again wanted to travel across the Indonesian islands by Pelni Ship and this was the perfect trip to do just that! Flying across Indonesia as become easy but back in 1998, when we visited Indonesia for the first time, things were a bit different and the Pelni Ship was pretty much the only way to reach unknown places. So this journey would be something special and would bring us back to a time when travelling actually required lots time.
As the KM Dobonsolo made it's way from Surabaya via Makassar (known as Ujung Pandang back in the days) and Bau-Bau, Ambon came nearer. From Ambon, the ship would continue to Sorong all the way to Jayapura, the border town between West Papua and Papua New Guinea, from where it makes its way back to Surabaya.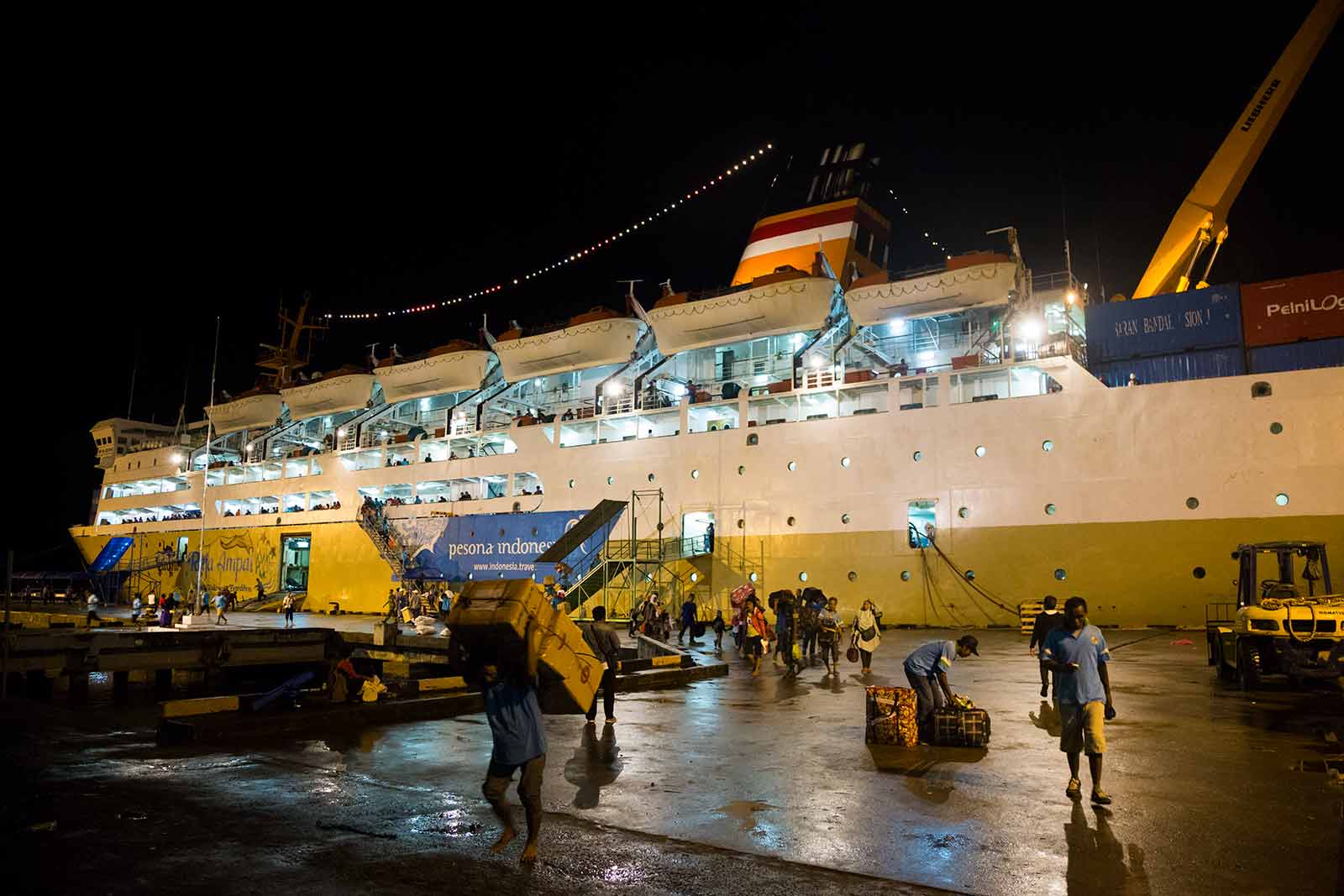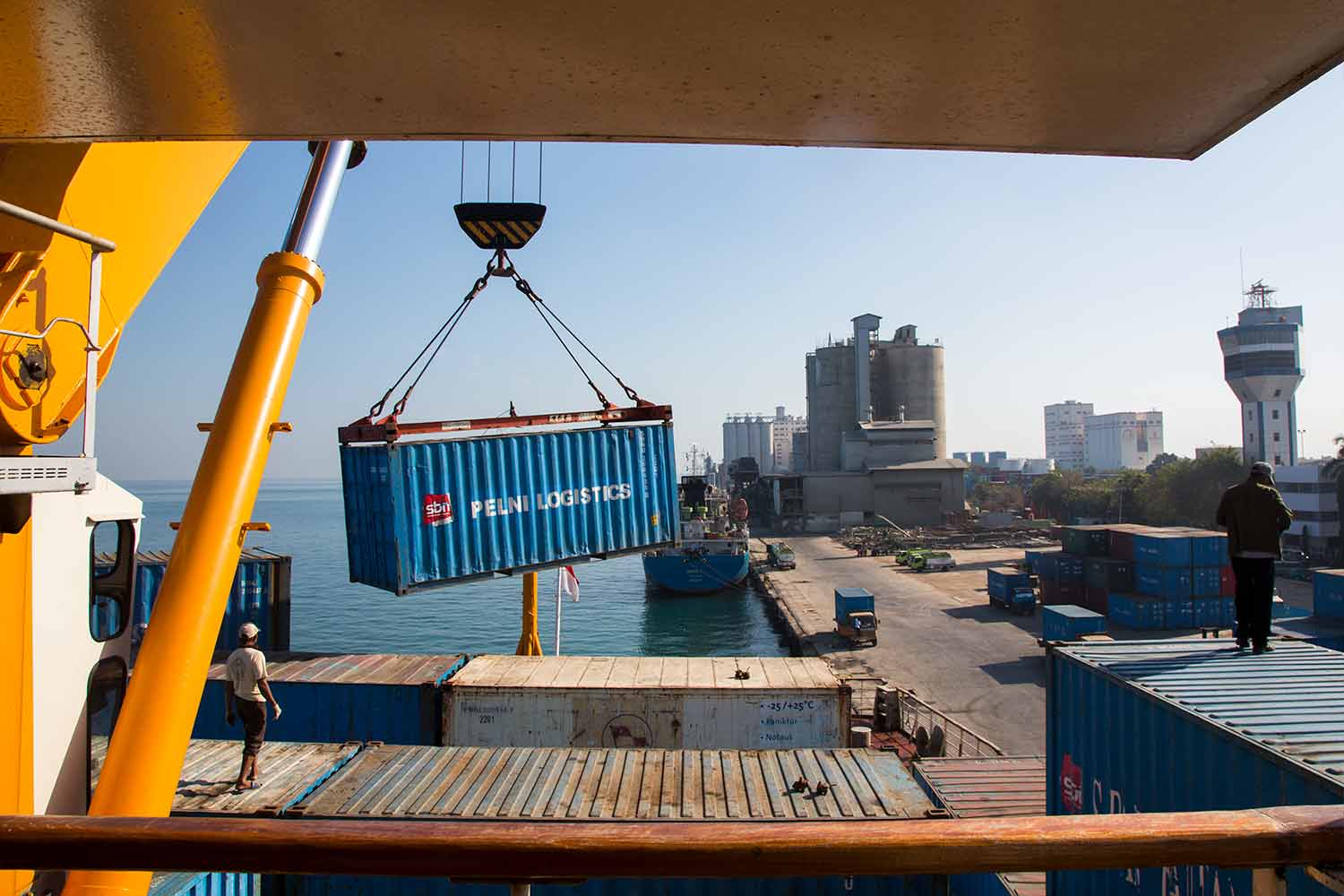 Maluku Islands: Welcome To This Beautiful Archipelago Within The Banda Sea. Welcome To Ambon.
With a few hours delay, the KM Dobonsolo arrived in Ambon at 2 am. While getting off, some officials asked for a "Surat Jalan"- meaning a travel permit for the Maluku Islands, but this is no longer required and we knew that. They tried anyway for a bit of pocket money. After all, we were an easy target since we were the only tourists disembarking (and on the entire ship as a matter of fact). There was not much going on that time of the day and even the Rickshaw pullers were sleeping. We started walking out of the harbour and turned left on the first corner, where a hotel sign seemed inviting. Le Green Suites looked good, but – unbelievably – was fully booked. The night shift manager told us about their second hotel with available rooms and woke one of the sleeping Rickshaw pullers and within 15 minutes we were in the hotel Le Green Suites 2 – with nice rooms and Wifi throughout the property.
In the morning we really didn't have any plans, so we started walking as we usually do, to get a first impression of Ambon. Our way lead us through the main street, passing a huge Mosque before strolling down to the beach where the markets are scattered along. Morning is always market time and it was very (very!) busy. We could hardly pass through the crowds and a sudden downpour didn't make it easier. It was rainy season after all and mother nature makes sure you know why it's called that. We escaped to a restaurant, where delicious Indonesian food was served. At the nearby bus station we enquired our options for continuing north. From Ambon there are Bemos in all directions and we decided heading to Pantai Liang, where the local slow ferry to Pulau Seram leaves at 11 am.
Maluku Island Hopping – Pulau Seram To Pulau Saparua.
Pantai Liang itself is a little village with stunning beaches and it would have been nice to spend a few days here, but we went with the ferry to Waipirit on Seram island. From there we continued by Bemo to Masohi, which would take us a couple of hours. It was already late in the afternoon and one of the passengers in our Bemo suggested the "New Kelemuku Hotel". We spent a couple of days here, but were longing for some serious beach action. So we continued up north to the village of Sawai. This place not only feels very remote, but it actually is very far out of the way. Tourists are rarely seen due to the difficulty of getting there, plus crocks are nothing uncommon. As beautiful and tranquil at Sawai is, you won't find white sand beaches.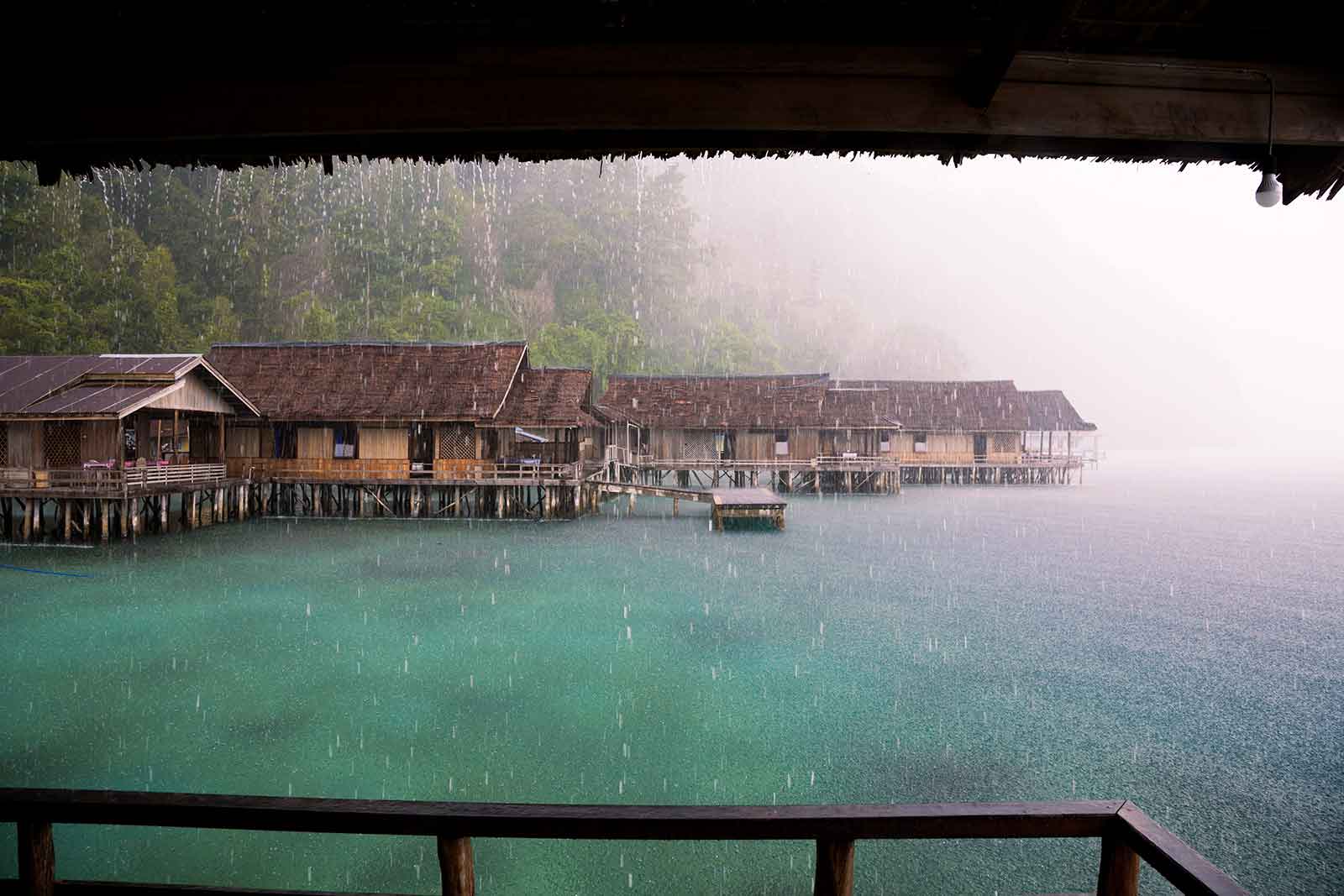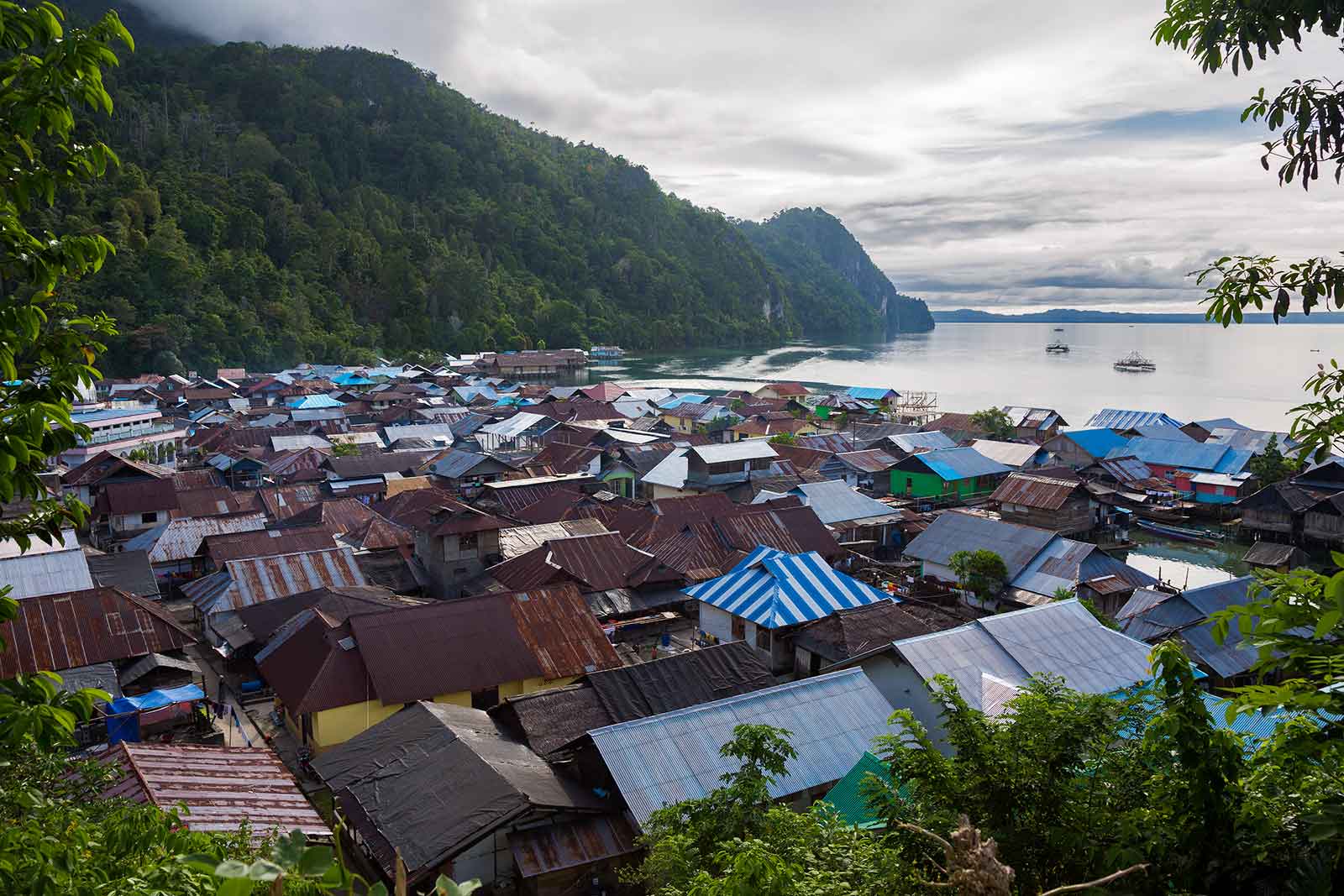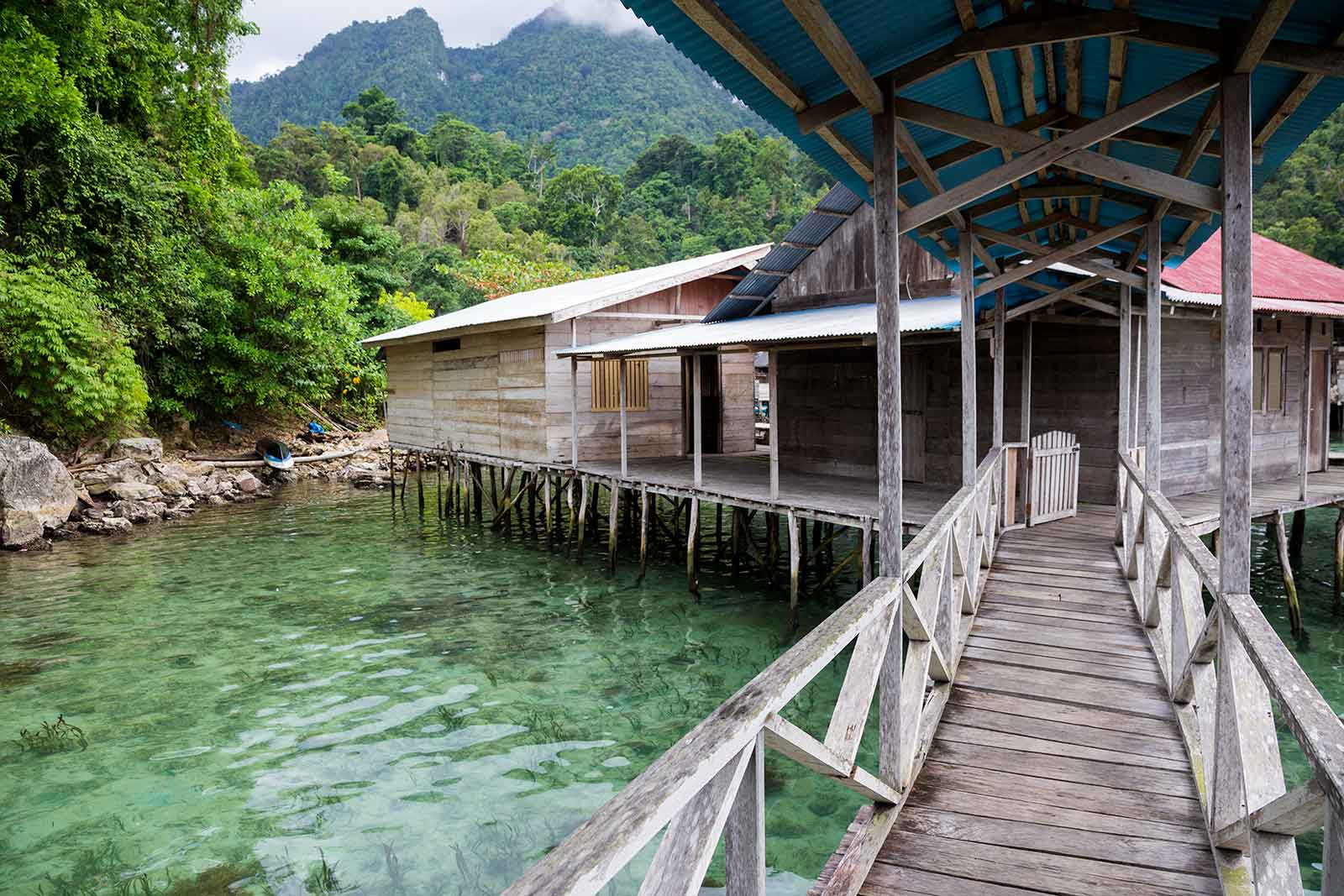 For a classic beach paradise, we would have to travel further on. Saparua island would be our next destination and this meant finding a boat that would bring us there. One thing is for sure, travelling around the Maluku islands is definitely something that requires (a lot of) time and patience. If you have both, you'll be rewarded with memories that will last a lifetime. As we hoped, Saparua was the right spot to spend more than just a couple of days.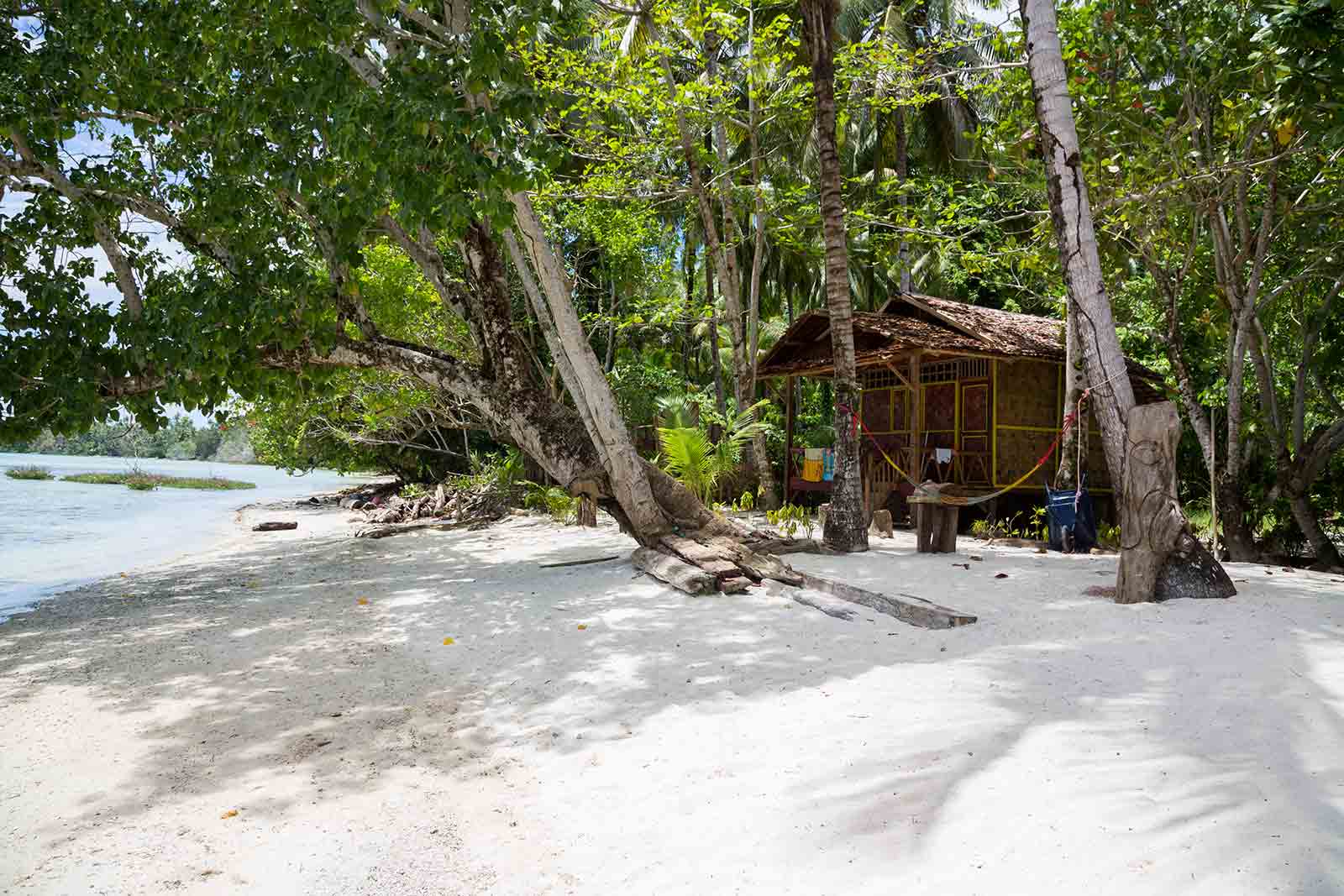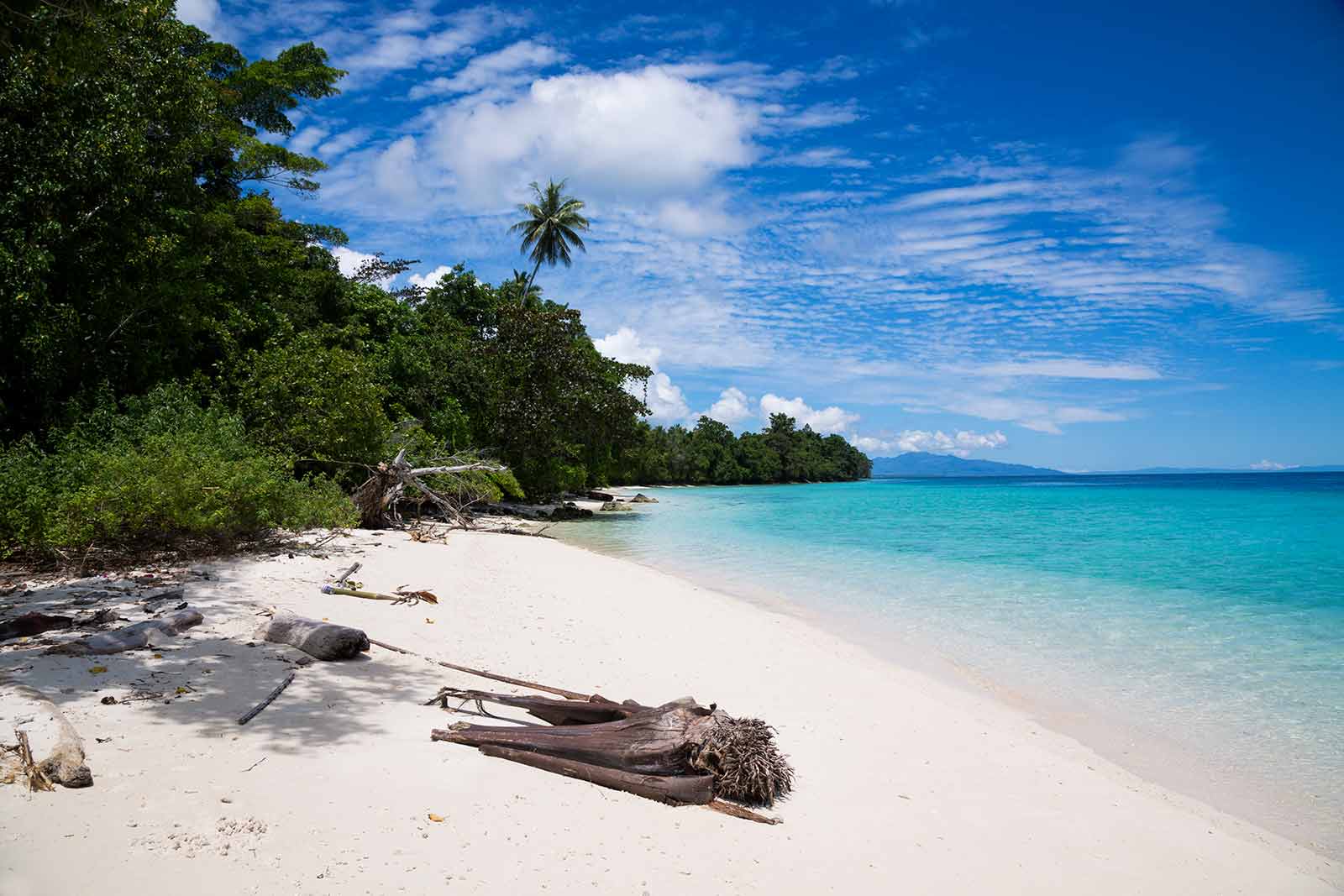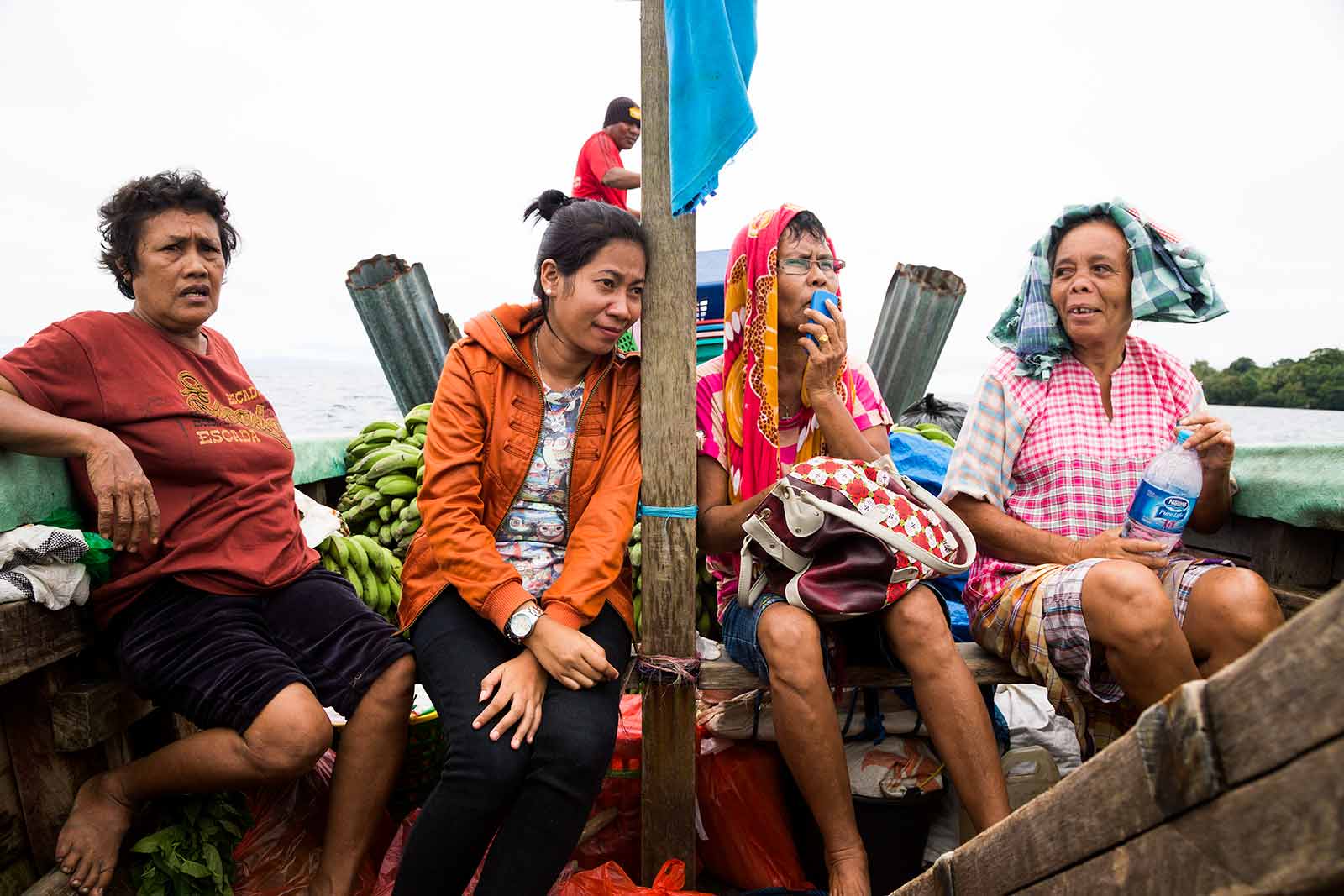 As our journey slowly came to an end, we decided to return to Ambon a bit early, to check out the Southeastern part of the island. Though you also won't find sand beaches here, Ambon island should not be underestimated because it's still blissful, beautiful, quite, simple and peaceful.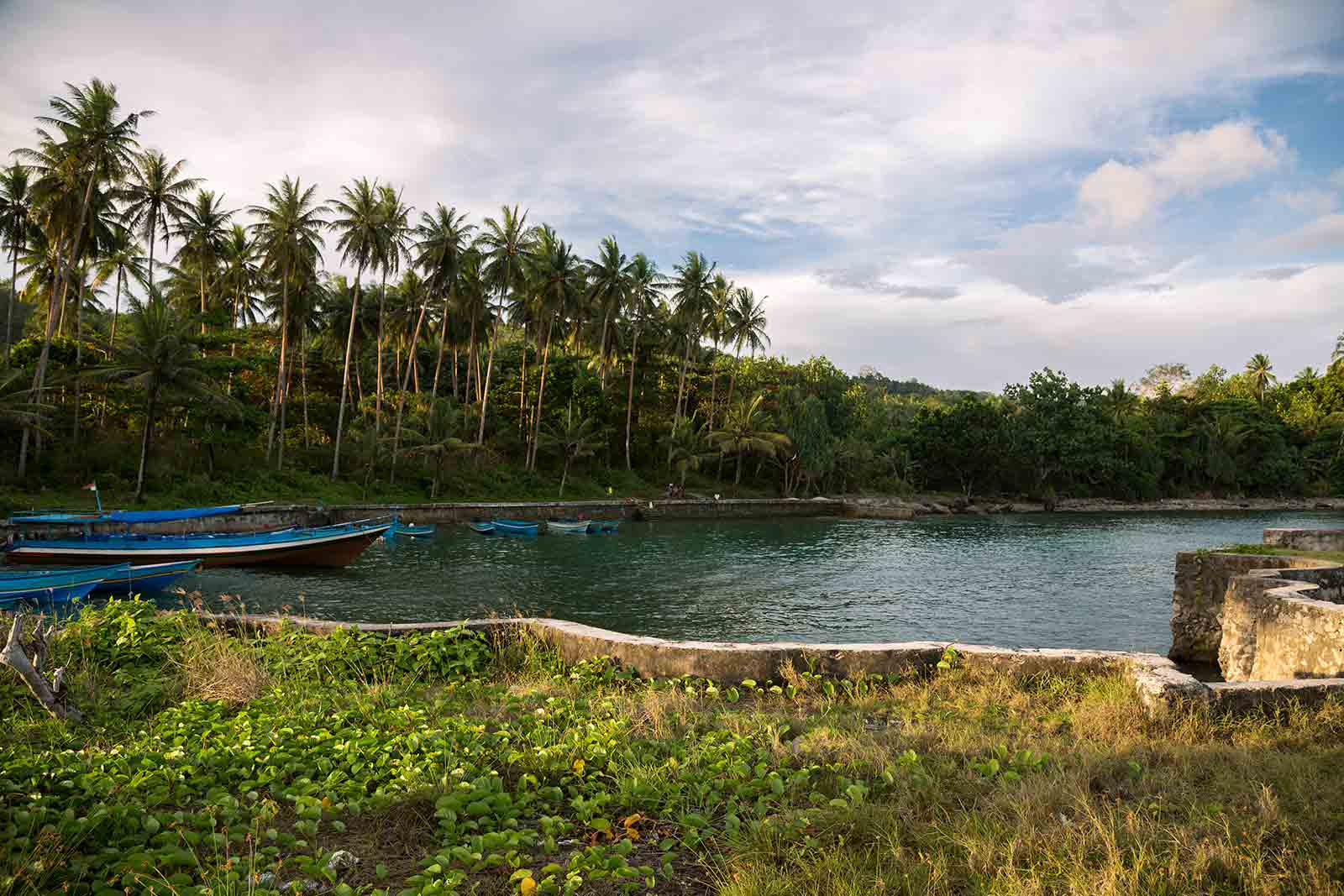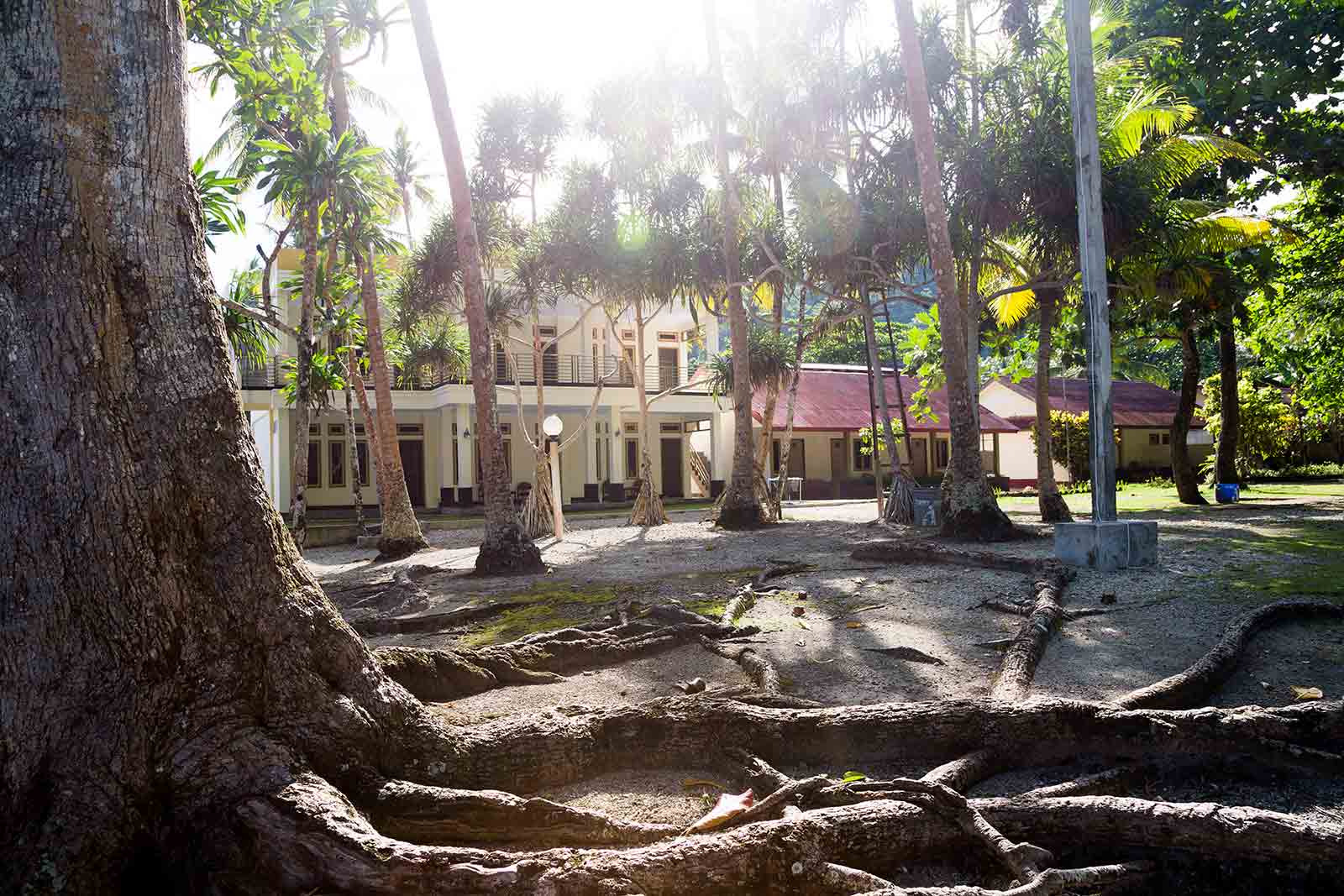 Resumé After Three Weeks On The Maluku Islands.
The lack of development and commercialisation on the Maluku islands is bound to not last and this is what gives when their charm. When coming here, don't expect infrastructure that you might find elsewhere. These islands have not only been off the radar for a while, but are a truly forgotten paradise in Indonesia.