December 14, 2011

• Austria• 10 Comments • 49,527 Views
7 Christmas Markets In (And Around) Vienna You Shouldn't Miss.
Vienna is famous for classical music, architecture, coffee and sweets. But during the Pre-Christmas period, there is one more highlight in Austria's capital: Christmas markets. In German, they are called "Christkindlmarkt" and I'd like to share my favourite ones with you. It's all about Punch, Glogg, Chestnuts & Gingerbread folks!
1. "Christkindlmarkt" Schloss Belvedere.
The Christmas market at the Belvedere in the 3rd district of Vienna is one of the rather unknown, or better, one of the fewer visited. I love this market because of its wonderful setting. Sure, there are others in front of castles or churches as well, but this one is pretty "small" compared to the others and that's the big plus. It's not too crowded and the audience isn't just there to drink 'til they drop.
Address: Prinz Eugen-Str. 27, 1030 Vienna
How to get there: Tram D (Station "Schloss Belvedere") or Subway U1 (Station "Südtirolerplatz")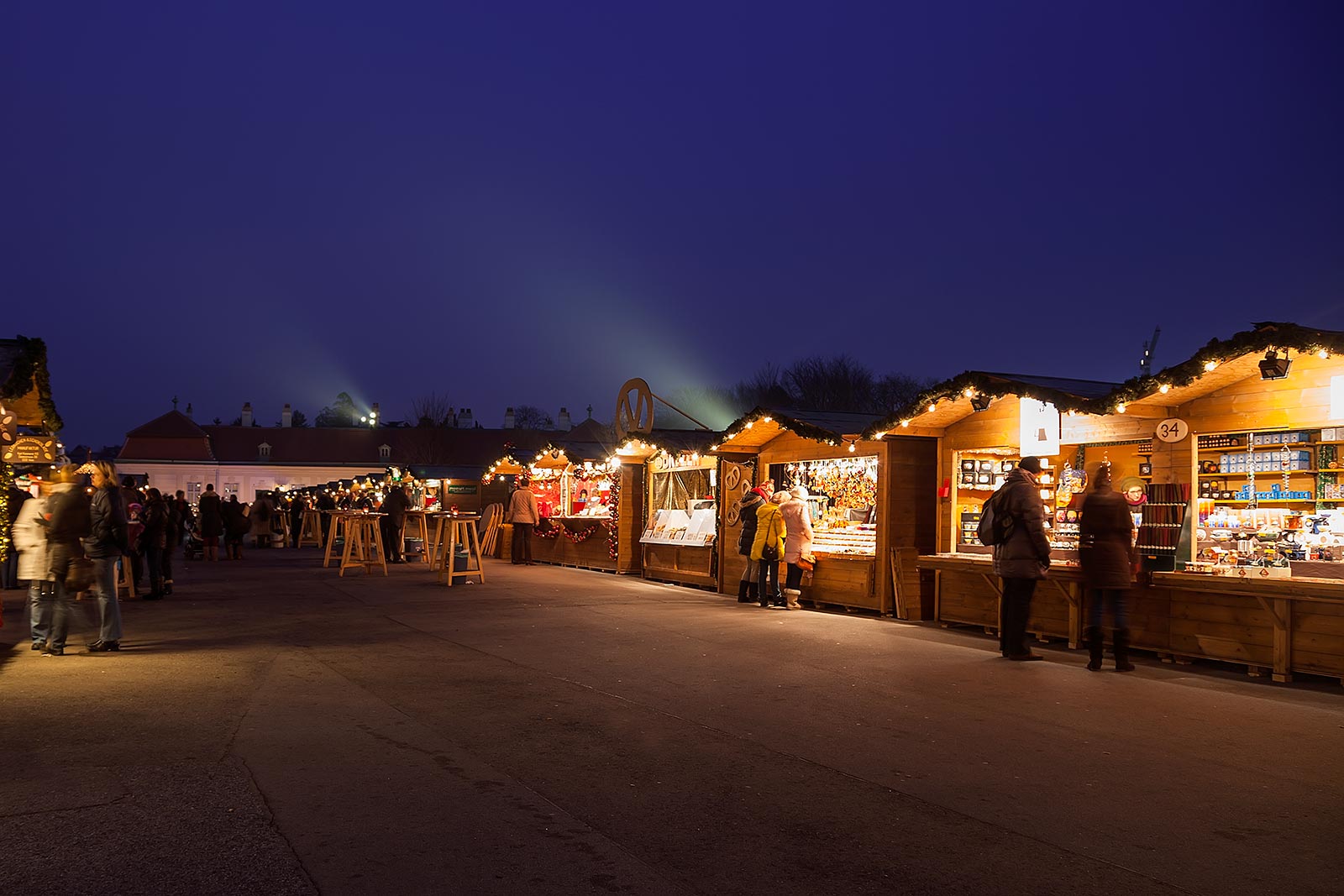 2. "Christkindlmarkt" Karlsplatz – divina art.
The art market in the "Resselpark" is one of the nicest and most visited Christmas market in Vienna. You'll find unique designed items like hats, bags, belts, jewellery or vases, which really make a perfect Christmas gift. People work all year to sell their artefacts on this market. Getting one of the stalls is not easy though … you have to apply one year ahead and show your art work in front of an experienced commission. They decide whether it's "good enough", and if it is, you just need enough cash to pay for the rent. What I love about this Christmas market and its Punch stalls is that most of them offer concentrate free punsh, which has unfortunately become very rare,
Address: Kreuzherrengasse 1, 1040 Vienna
How to get there: Subway U4, U1 or U2 (Station "Karlsplatz")
3. "Christkindlmarkt" Schloss Schönbrunn.
Every year visitors from all over the world come to the Christmas market at Schloss Schönbrunn because of its enchanting setting; the gigantic Christmas tree in front of the Baroque castle appears as a perfect setting for the romantic Advent village. Huge Must if you're in Vienna!
Address: Schloss Schönbrunn, 1130 Vienna
How to get there: Subway U4 (Station "Schloss Schönbrunn")

4. "Christkindlmarkt" Altes AKH.
What's special about the Christmas market in the old General Hospital (= Altes AKH) is that from the outside it's really inconspicuous. If you didn't know that something was happening inside, you most probably wouldn't go in. If you do though, a cute little winter village will welcome you.
Nowadays the grounds are part of the University campus and therefore many younger people hang out here.
Address: Alser Straße 4, 1090 Vienna
How to get there: Subway U2 (Station "Schottentor"), Tram 5, 33, 43 & 44 (Station "Lange Gasse")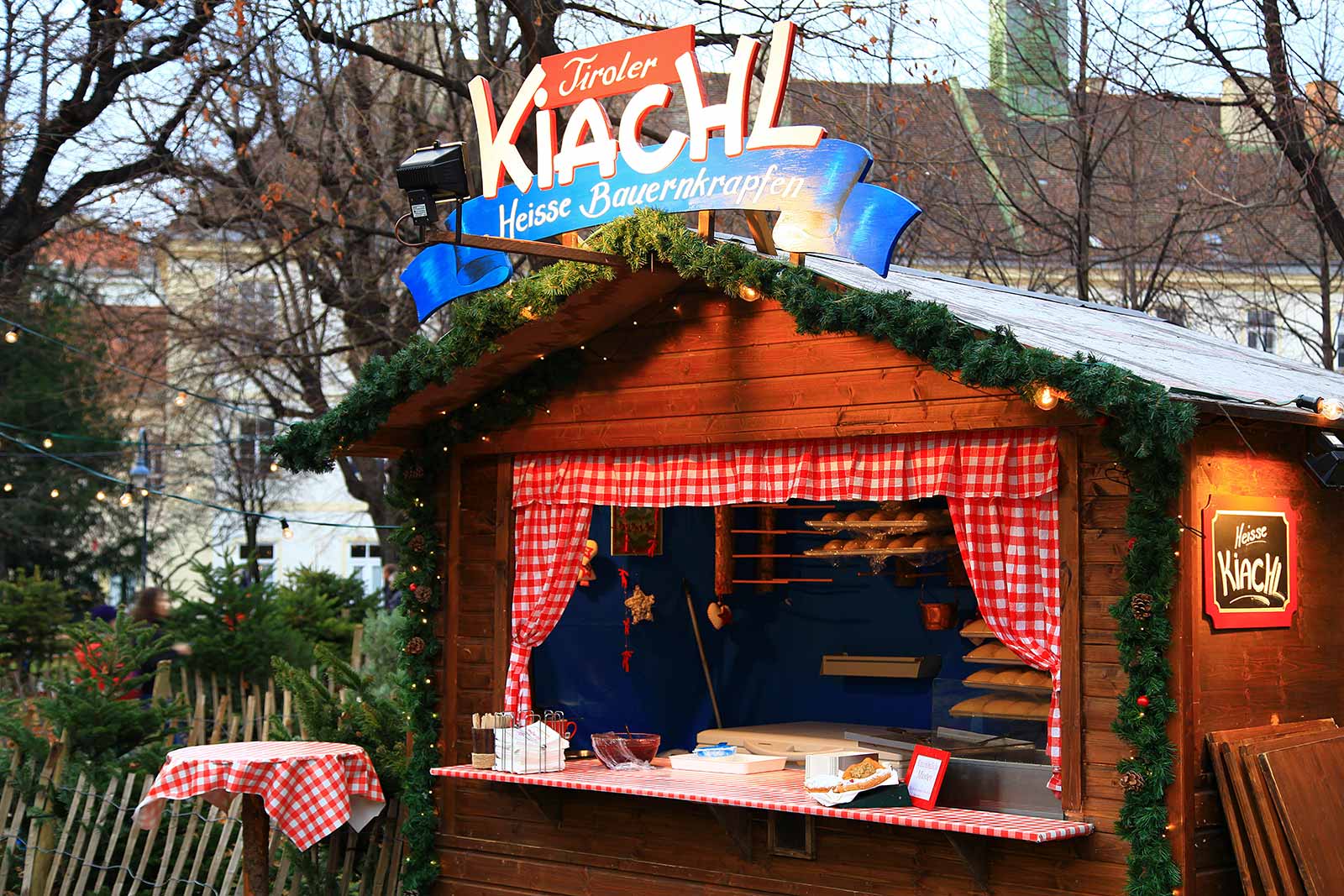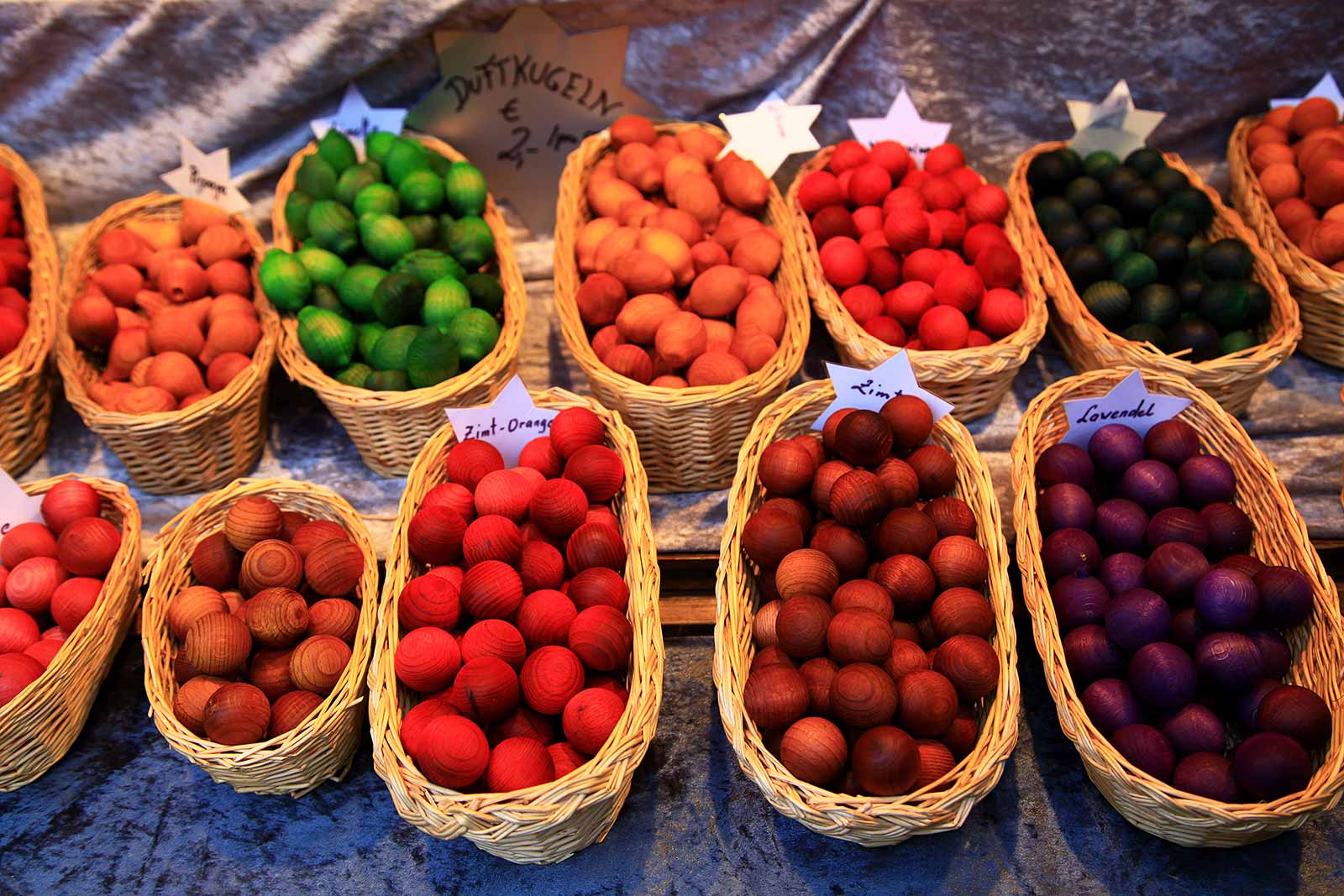 5. "Christkindlmarkt" MQ.
The "Winterdorf" (in English winter village) at the MQ is the most modern Christmas market in Vienna. In six "ice-pavilions" with great atmosphere, visitors can expects a hip crowd, great Punsh variety (which was the best at the "Glacis Beisl") and delicious treats. If you're looking for "Kitsch" and a typical "Christkindlmarkt", this one will not satisfy you. There are no stalls; it's all about drinking & eating.
Address: Museumsplatz 1, 1070 Vienna
How to get there: Subway U2 (Station "Museumsquartier") or U3 (Station "Volkstheater")
6. "Christkindlmarkt" Rathausplatz.
The Christmas market in front of the state house is probably the most famous in Vienna and a real tourist attraction. Most Viennese tend to avoid it though because it's overcrowded & overpriced, yet the setting is really wonderful and so a quick look does no harm. The gigantic "heart-tree" (photo below) is just one of many decorated highlights.
Tip: Watch your belongings! Pickpockets know that tourist love coming here and therefore good money can be made easily. This is pretty much the case at every Christmas market but the larger the crowd, the easier it get for them…
Address: Friedrich-Schmidt-Platz 5, 1010 Vienna
How to get there: Subway U2 (Station "Rathaus")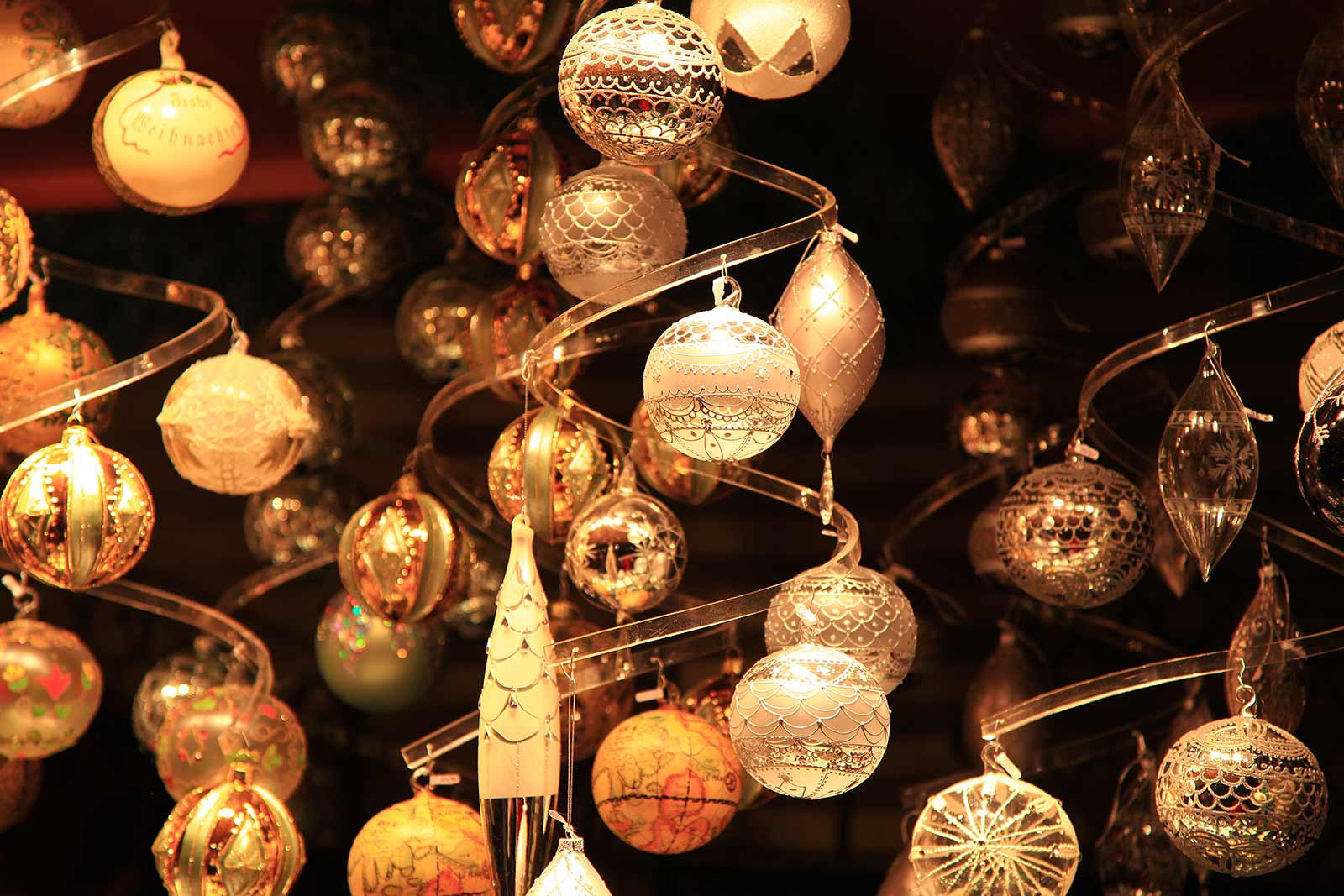 7. "Christkindlmarkt" Mauerbach, Lower Austria.
The Christmas market in Mauerbach is well known in and around Vienna. This "Christkindlmarkt" is limited to two weekends each year and therefore the rush is high.
Address:

Silentium-Kartause / Kartäuserplatz 2, 3001 Mauerbach

How to get there:

Honestly, it's best to get there by car, but if you depend on public transport, take the U4 subway to "Hütteldorf" and from there bus Nr. 249 or 250 until Mauerbach.