October 1, 2012

• Austria• 5 Comments • 13,971 Views
"Tag Des Denkmals 2012″ – A Photowalk Through Vienna.
Last Sunday was "Tag des Denkmals 2012″ in Austria (monument-day 2012). This means than an ordinary person can visit listed monuments which are normally closed for the public opened.
We were a group of four friends who started exploring some unknown corners of our home city at 11.00 am. We managed to visit 7 Viennese monuments in a single day … you can imagine that we were completely exhausted afterwards :)
Paulinenwarte.
First we drove up to Türkenschanzpark in 18th district to climb up "Paulinenwarte". It's a just recently renovated outlook, built by Paul Metternich in 1888. The view was great but a light net (to keep the doves away) disturbed the view.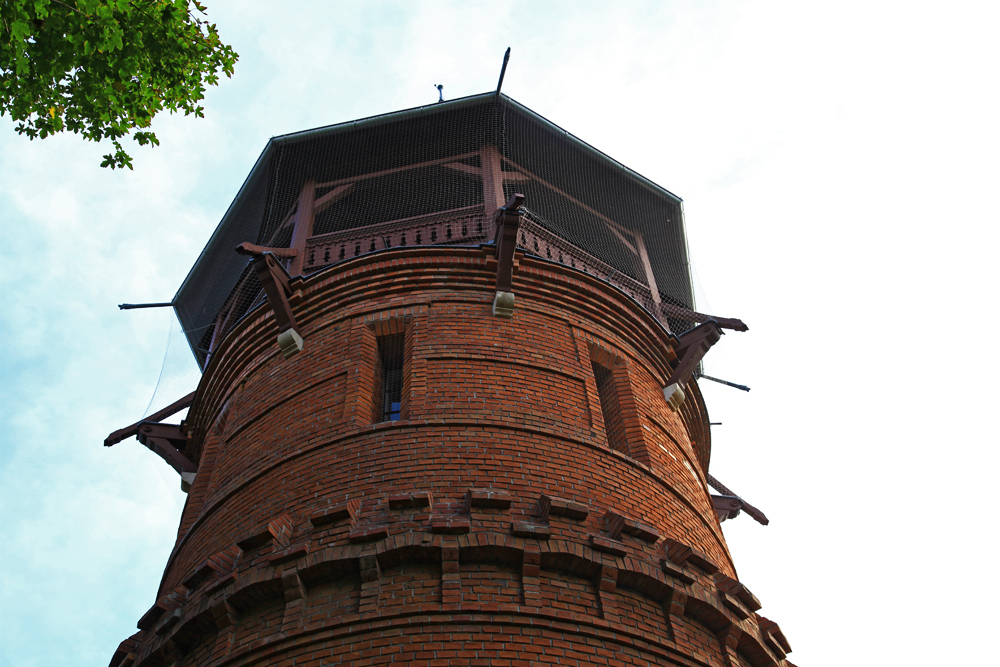 Zacherlfabrik.
Next stop was the "Zacherlfabrik" in the 19th district. It's an old-oriental looking building that was once an insecticide factory.  Nowadays, one part of the building  is used for concerts and events and the other part is rented out. It must be really nice to live there with a great backyard and silence in the middle of a busy city.
Strudelhofstiege.
Then we drove to "Strudelhofstiege", which is a stairway in the 9th district. There you really realize that Vienna can be hilly in certain parts :) The staircase opened its gates in 1910 and is a fine example of Art Deco.
Jüdischer Friedhof Seegasse.
Continuing, we made a halt at the Jewish cemetery in Seegasse. You have to pass a senior-citizen home to get in and the windows of this building face the cemetery … I don't know what the seniors are thinking about the view, when they move in there. Not sure I would appreciate it.
Krankenhaus St. Elisabeth – Apotheke.
After the cemetery we continued to the "Kaiserin Elisabeth pharmacy", which is located in the same named hospital. This is a real beautiful Baroque pharmacy all made of wood, carved by an unknown craftsman. It's one of the most best-preserved Baroque pharmacies in Europe.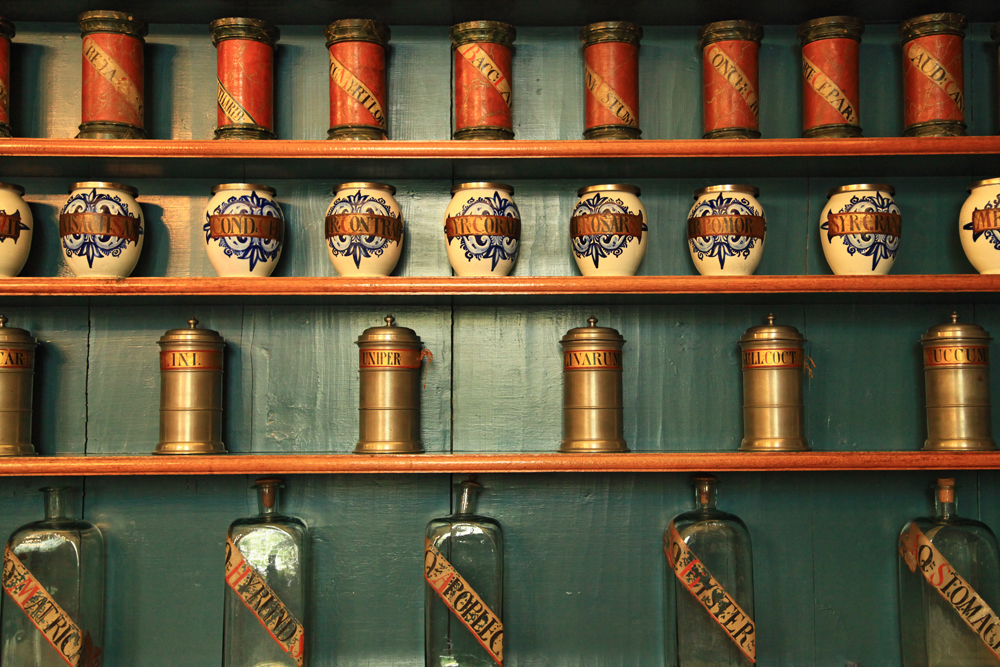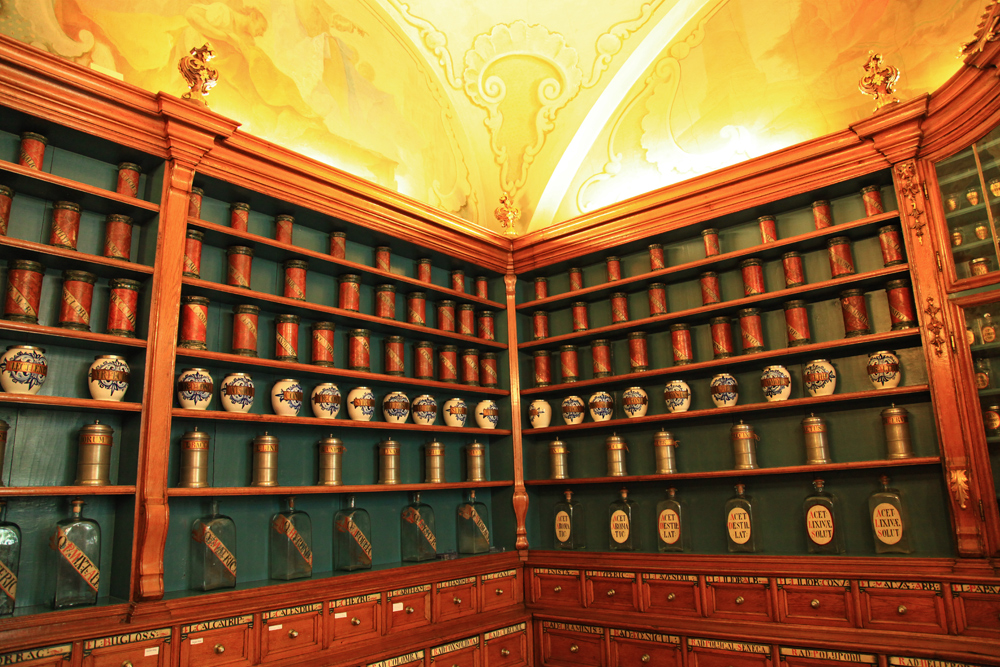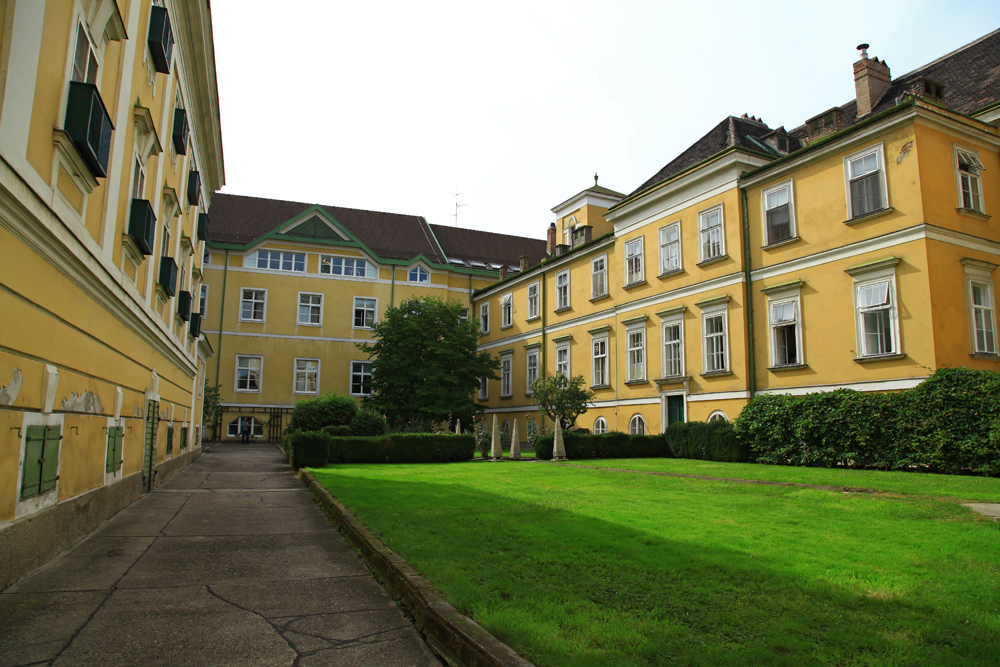 Hotel Daniel in Wien – ehemals Hoffmann La-Roche.
The new hotel "Daniel" was on our way to the final destination, the "Favoritner Wasserturm". This hotel is in the former "Hofmann La Roche building close to the "Belvedere" on Landstrasser Gürtel. It's not really a typical monument yet but what's great about the hotel is the innovative new concept; the rooms are minimalistic furnished though with everything one might need. The ceiling is unfinished but the thought behind it was to show the story of the building. The lobby looks like a living room, which makes it really cozy. Overall, a great concept with a very moderate room price from 92 to 115 € per room per night.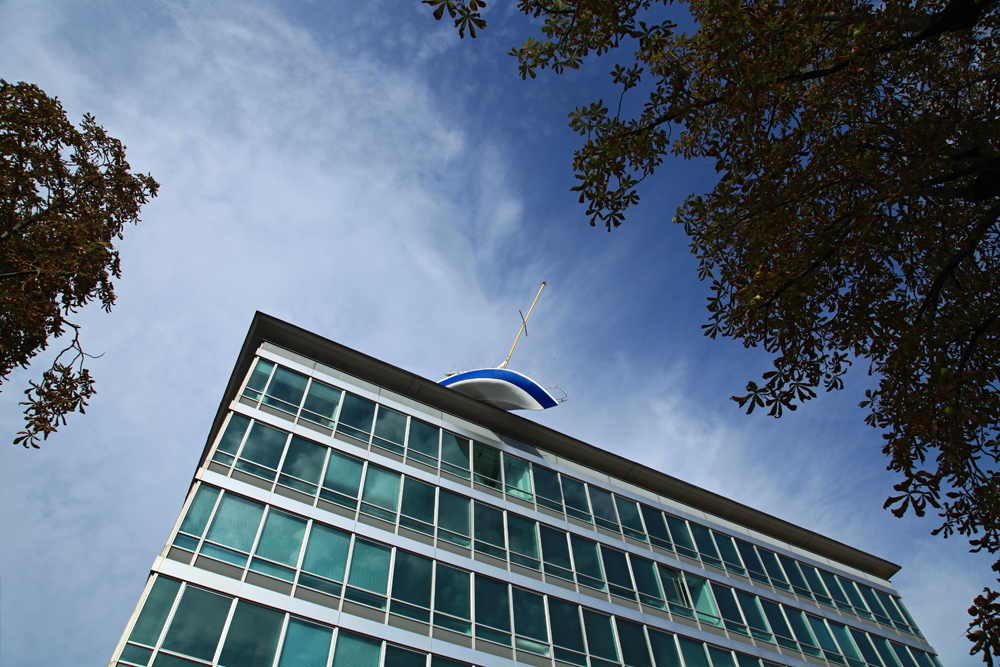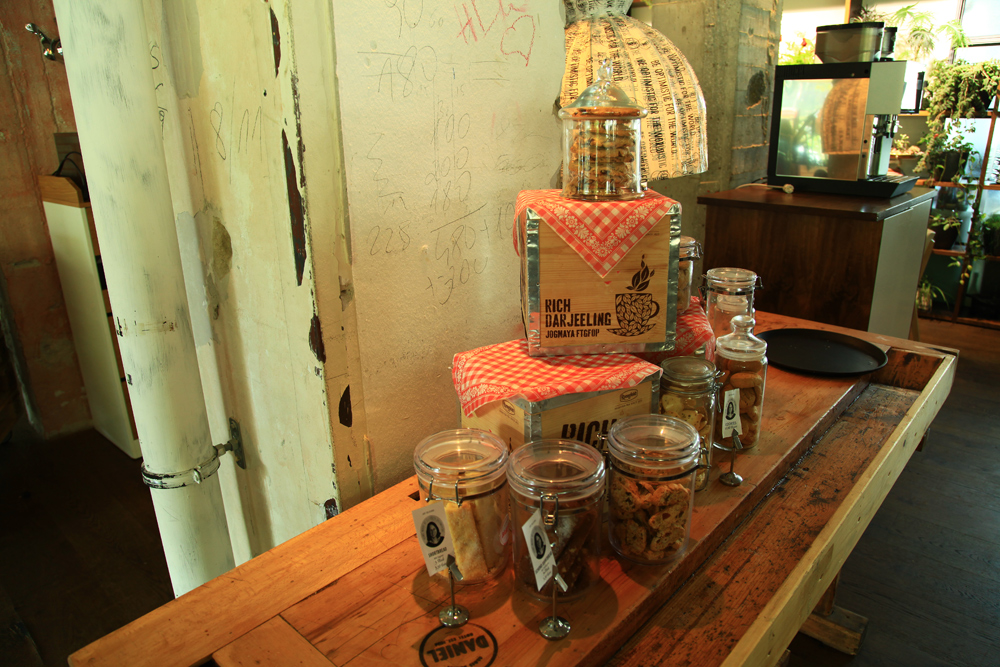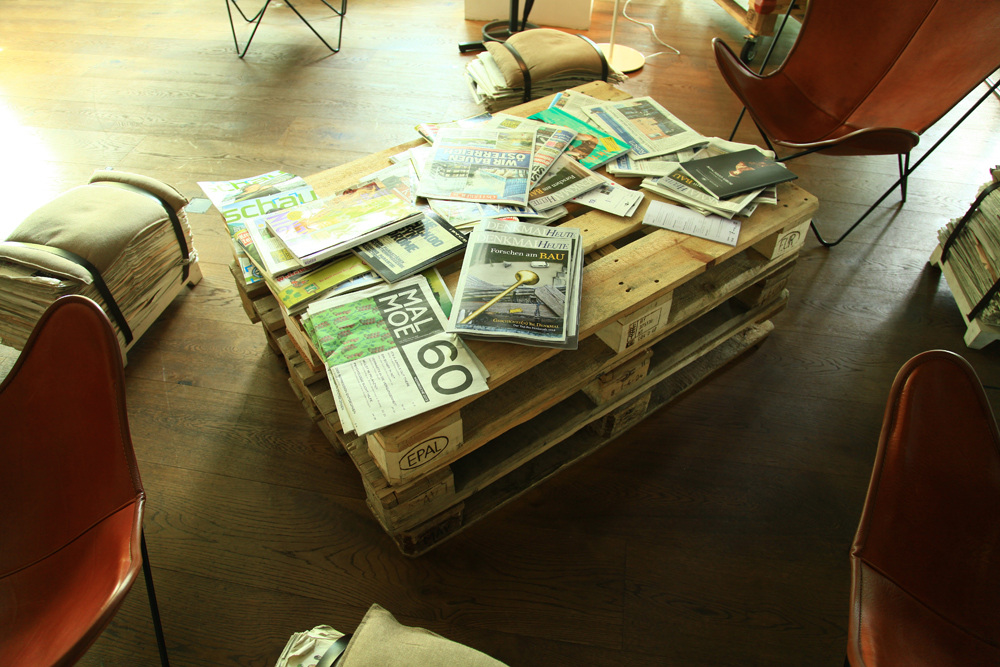 Wasserturm Favoriten.
Our final destination was the Wasserturm Favoriten – another highlight of the day. The weather that autumn Sunday was very nice and clear, so the view was stunning. You could see far to the distance and we even realized that Vienna has some pretty impressive skyscrapers :)