June 28, 2012

• Austria• 69 Comments • 372,491 Views
10 Places You Must Visit When In Vienna.
Vienna has a lot to offer, so it's hard to name just 9 must-visit spots. Personally I think Austria's capital city is one of the most stunning cities to live in, and there are many reasons for this: its rich culture, long-lasting tradition, stunning architecture, the way of living, amazing coffee houses, the capital city for classical music, and many many more…
Obviously there are many more sights and places to be seen in Vienna, if you want more info, feel free to contact me via a comment below or an e-mail through the contact form (even when it comes to touristy places).
#1 Must Visit When In Vienna: A Ring Tour.
The Ringstraße is the road surrounding the inner city (1st district) of Vienna with some of the most famous sight like the Opera House, Hofburg Palace, Parliament and City Hall. While wondering the street, take a side track into the lovely Burggarten to either rest a bit or to enjoy a cup of coffee in the Palmenhaus. Further along the way, you will come to the Votivkirche and then to the Danube Channel with many restaurants.
The Ring is definitely one of my favourite places in Vienna, simply because of the impressive buildings built around it and the atmosphere along the way…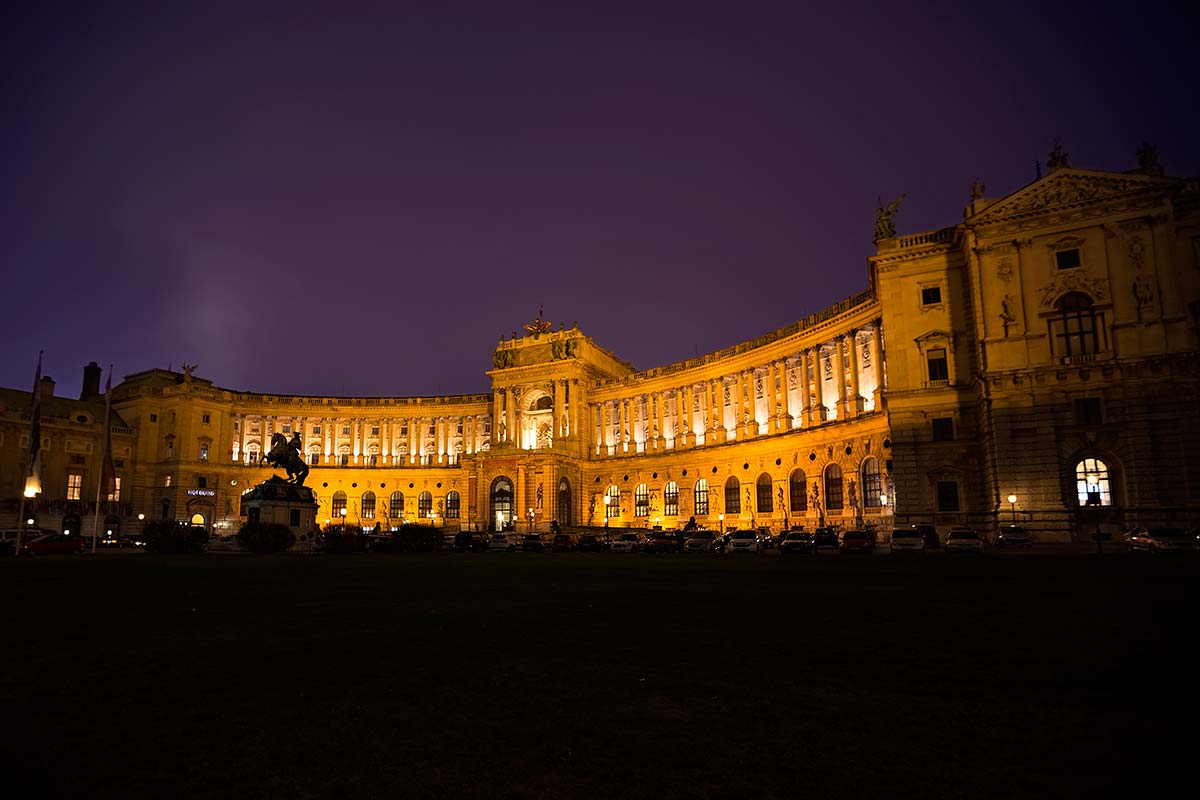 #2 Must Visit When In Vienna: One, Or two, Or three Coffee Houses.
As a Viennese, I love a good cup of coffee. The Viennese Coffee House Culture is world famous – and since 2011 even an UNESCO intangible cultural heritage. The Viennese coffeehouse is described in this inventory as a place "where time and space are consumed, but only the coffee is found on the bill." And oh is that true! I wrote a separate article on my top 10 favourite coffee houses. Of course there are many more, but I think this gives you a goof impression on traditional and modern ones in all areas ov Vienna.
#3 Must Visit When In Vienna: Twin City Liner.
Vienna and Bratislava are the capital cities with the shortest reaching distance (in Europe). So, if you're staying in Vienna for more than just the weekend, be sure to hop on the Twin City Liner to take a cruise to Bratislava. It only takes 75 minutes in each direction and you can check out two capitals in just one day.
#4 Must Visit When In Vienna: Schloss Schönbrunn (Including The Zoo) & Gloriette:
Schloss Schönbrunn: Schönbrunn is one of the most important cultural monuments and tourist attractions in Austria. So why am I posting it here, since I promised to stay away from typical tourist attractions … Well, because there's more to Schloss Schönbrunn than just the (very beautiful) castle; the park around Schloss Schönbrunn is a great little oasis in an otherwise busy city. It's perfect for long walks or a little jog. Jogging grounds in Vienna are rare, so naturally the park can get pretty crowed … best to go there early morning or late in evening.
Winter tip: The Christmas Market in front of the castle is a must for every visitor and local.
Gloriette: The Gloriette in Vienna is the largest (and therefore most well-known) gloriette worldwide and is a nice café where you can refuel your energy.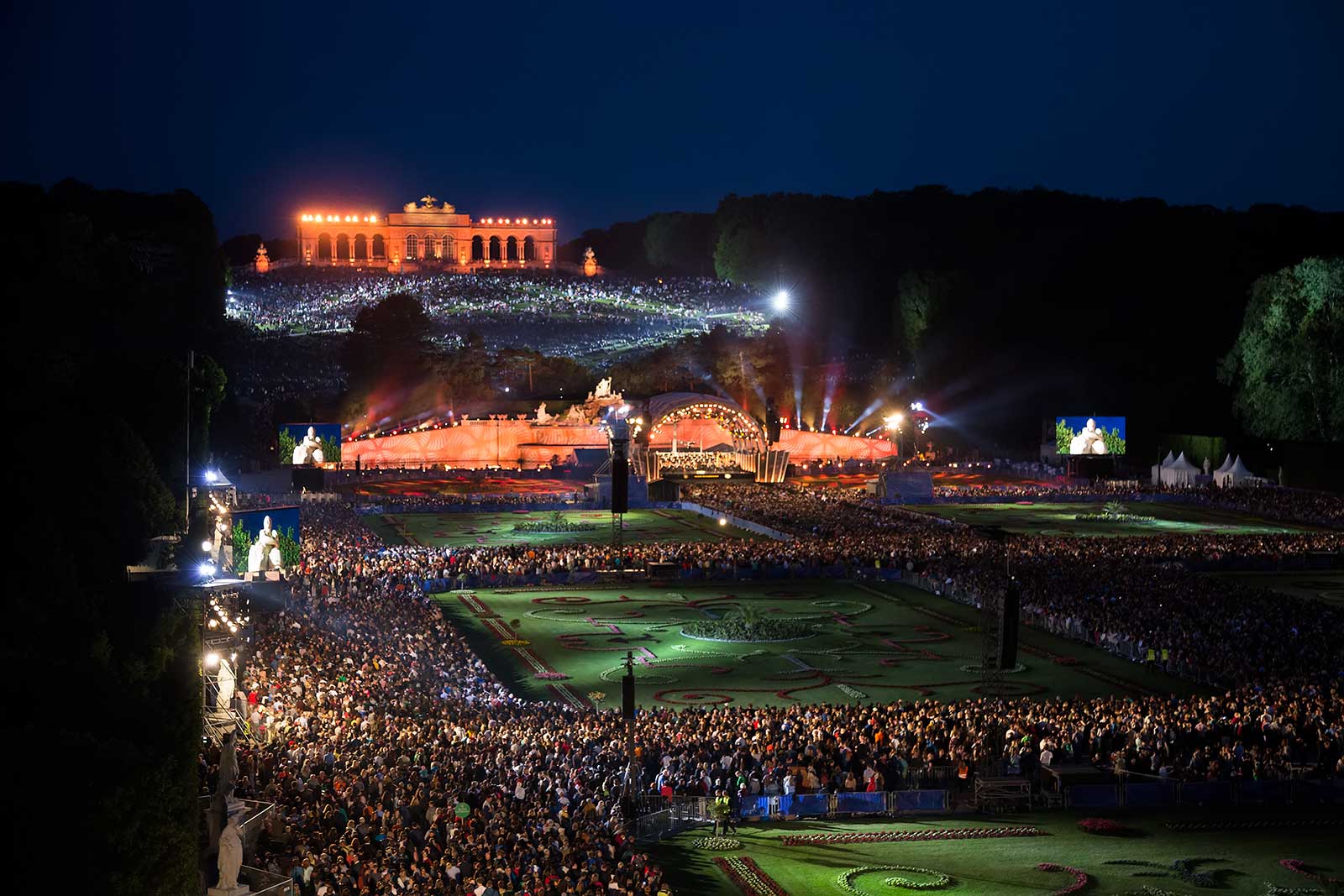 Tiergarten Schönbrunn: The famous Vienna zoo was founded in 1752, which makes it the oldest zoo in the world.
How to get there:
If you want to see the castle, take metro line U4 station Schönbrunn. For the zoo it's better to take the metro line U4 until Hietzing (even though you can also walk through the gardens to reach the zoo).
#5 Must Visit When In Vienna: Naschmarkt & Brunnenmarkt.
Naschmarkt: The Naschmarkt is Vienna's most popular market and a real hot spot. Whether you want to go out for lunch or after work-cocktails … one of the many bars/restaurants will suit you for sure. You can also buy yummy fresh fruits and vegetables from around the world, exotic herbs, cheese, baked goods, meat and seafood.
How to get there:
The Naschmarkt is located at the Wienzeile in the 6th district of Vienna and is about 1.5 kilometres long. You can get there by metro line U4 station Kettenbrückengasse or Karlsplatz (also U1 and U2 go there).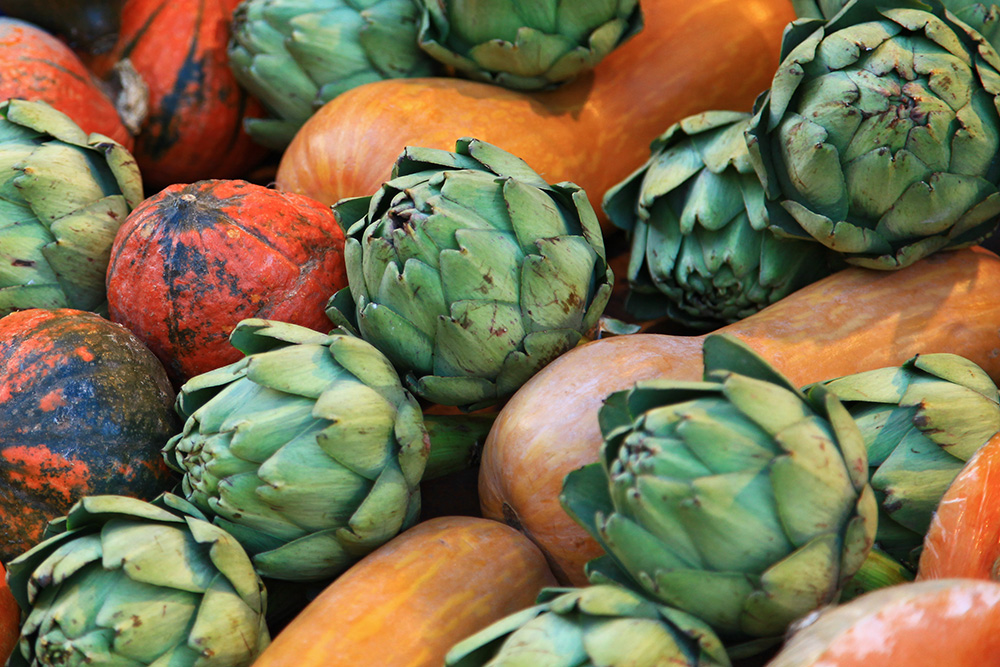 Brunnenmarkt: The Brunnenmarkt is the longest street market in Europe, located in the 16th district of Vienna and (in my opinion) the "new" Naschmarkt. Over the years, many lovely restaurants have popped up around the Yppenplatz, which is the extension of Brunnenmarkt. The setting around the entire area is trendy yet still very cultural, and that's what makes Brunnenmarkt so diverse and "hot".
How to get there:
The Brunnenmarkt can be reached by the metro line U6 until station Thaliastrasse and then the tram line 46 until Brunnengasse.
#6 Must Visit When In Vienna: Lainzer Tiergarten.
The Lainzer Tiergarten is for those of who who would like to get away from all the hassle for a while. It's a wildlife preserve in the 13th district of Vienna. Approximately 80% of it is covered in woodland, so it's a perfect destination for long walks. Back in 1561, it was used as a fenced-in hunting ground for Ferdinand I of Austria and his family. What's really lovely about this place is that your trip can either be topped with a yummy lunch/coffee at the café or a visit to the museum in the Hermesvilla (or both of course). Emperor Franz Josef I gave this chalet to his wife Empress Elisabeth (better known as "Sissi") because she was a huge nature fan and wanted a place for her own. Not bad huh?
How to get there (Lainzer Tor):
Take the tram line 60 until Hermesstraße, or bus number 55A until Lainzer Tor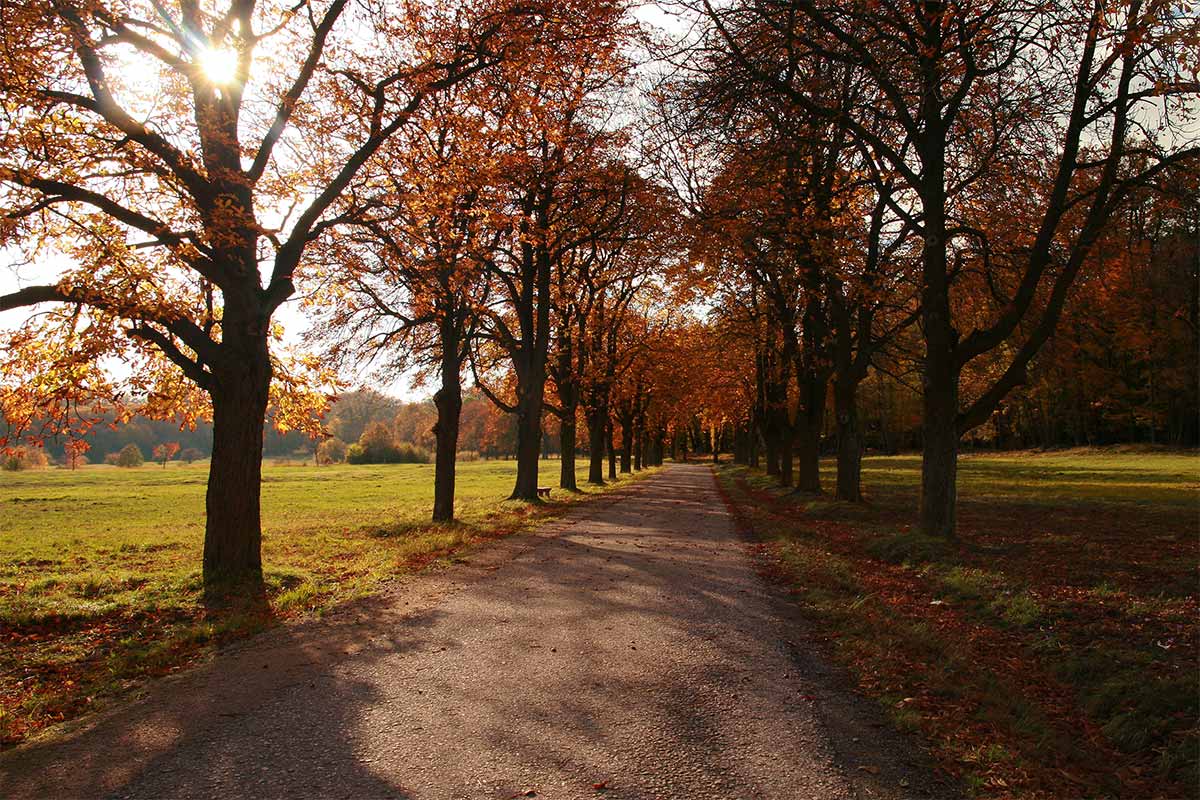 #7 Must Visit When In Vienna: A Typical "Heuriger".
A Heuriger is a typical Austrian wine tavern where pretty much all you get is wine and a limited variety of cold food (bread with cheese, etc.). A Heuriger isn't open all year around; typically only two to four weeks per year. It's a really nice experience because it's some very traditional and typical for Austria so if you're visiting during the "Heurigen" season, be sure to check one out. The 19th and 23rd district, as well as Perchtholdsdorf (South of Vienna) are the classical areas.
My "Heuriger" tip: Heuriger Kurt Pröglhöf (Am Goldbieglberg 5, 2380 Perchtoldsdorf) or any Heuriger in the 19th district.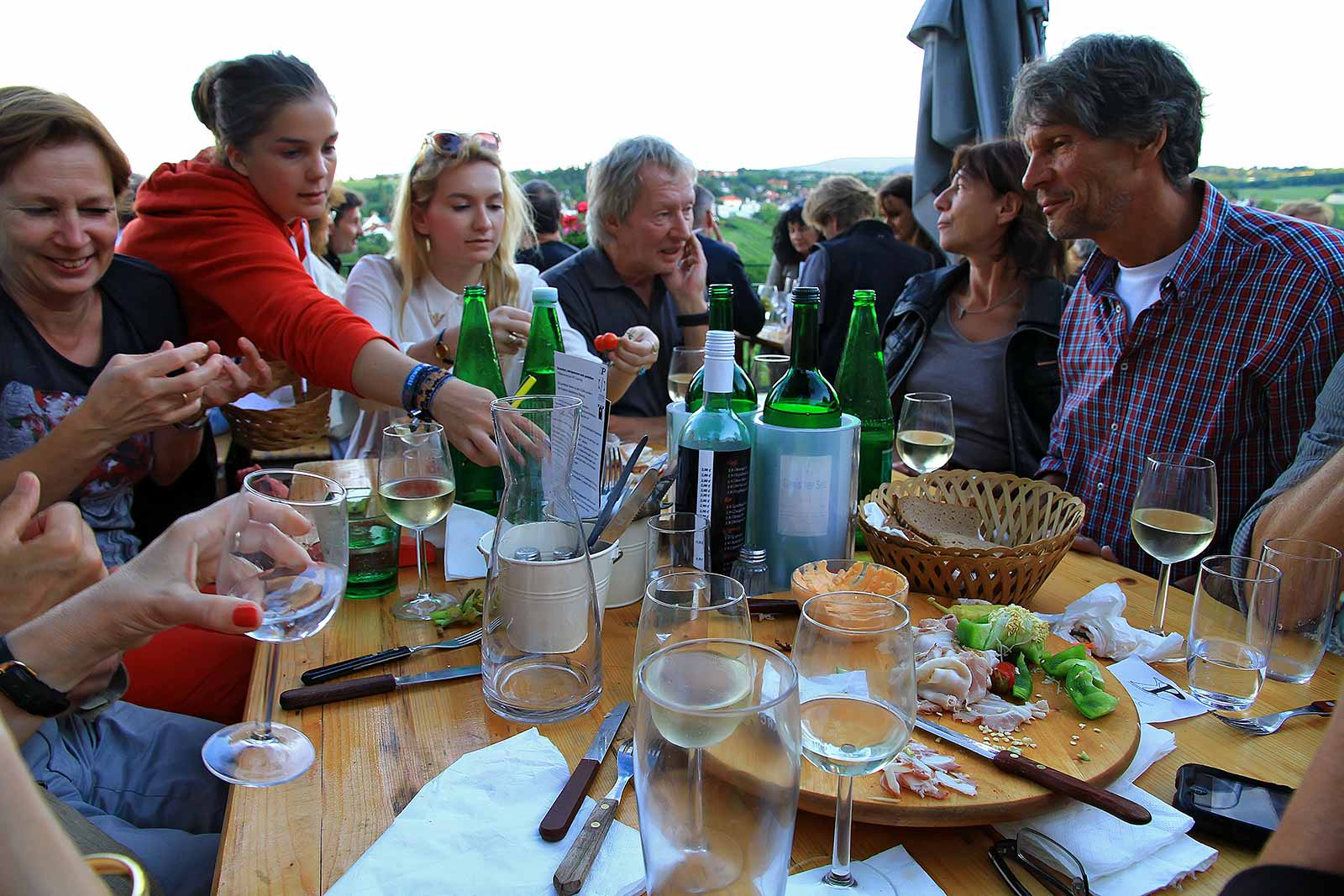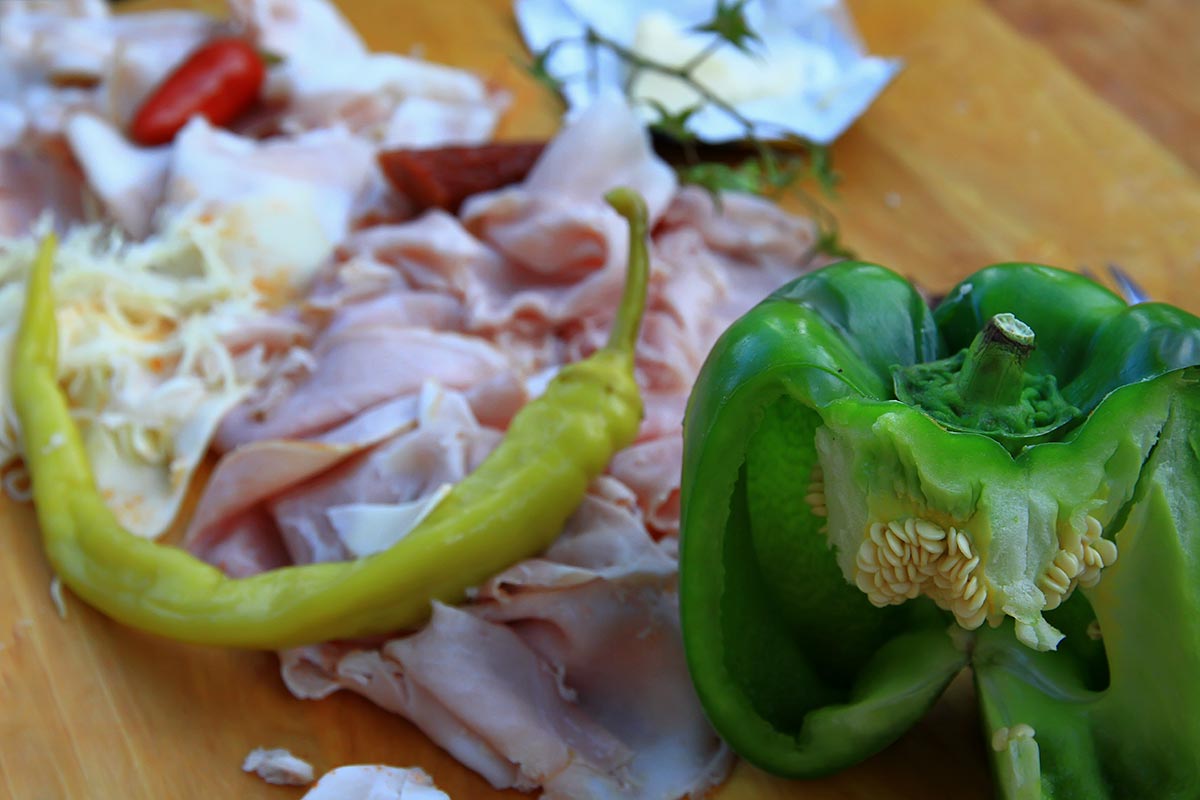 #8 Must Visit When In Vienna: Wiener Zentralfriedhof (Vienna Central Cemetery).
Some may find this sight a bit macabre but I think that the Zentralfriedhof is an amazing place in Vienna and therefore I want to include it. The Viennese Central Cemetery is the largest cemetery in Austria and Europe's second largest (Hamburg-Ohlsdorf is the largest). It opened its gates in 1874 and is a great place to visit since it displays Austrian history throughout the last 200 years. The Karl-Lueger-Kirche is the Art Nouveau-style church and once of the most famous buildings at the cemetery. it's located in the centre of the cemetery. From the Main Gate an avenue leads to the "graves of honor" reserved for famous personalities. Some of the notable persons laid to rest here are Beethoven, Brahms, Schubert and Johann Strauss (son and father).
My tip: Take a walk through the Jewish cemetery and you might get lucky by spotting a deer – yes, the cemetery is THAT big :)
How to get there:
Take the metro line U3 until the station Simmering and then with the tram line 71 or 6 until Zentralfriedhof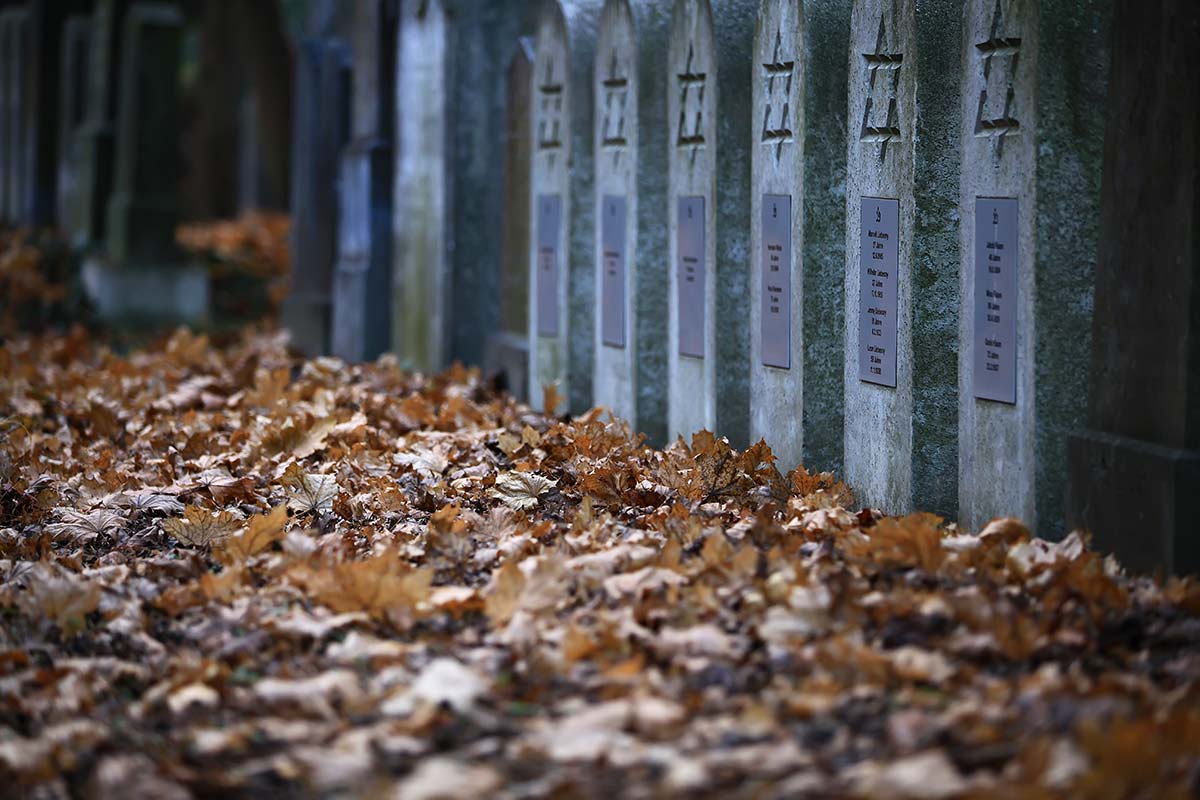 #9 Must Visit When In Vienna: Otto Wagner Church.
If you have enough time and are interested in nice architecture, the Otto Wagner Church in the 14th district is an absolute must when visiting Vienna. Designed by Otto Wagner, it's considered one of the most important Art Nouveau churches in the world. The copper-covered dome (which looks a bit like half a lemon) is visible from quite a distance.
How to get there:
Option 1: Metro Line U4 until Unter St. Veit and then Bus 47A untilPsychiatrisches Zentrum
Option 2: Metro Line U3 until Ottakring (last stop) and then Bus 48A (also starts from the bus station Dr. Karl Renner Ring) until Psychiatrisches Zentrum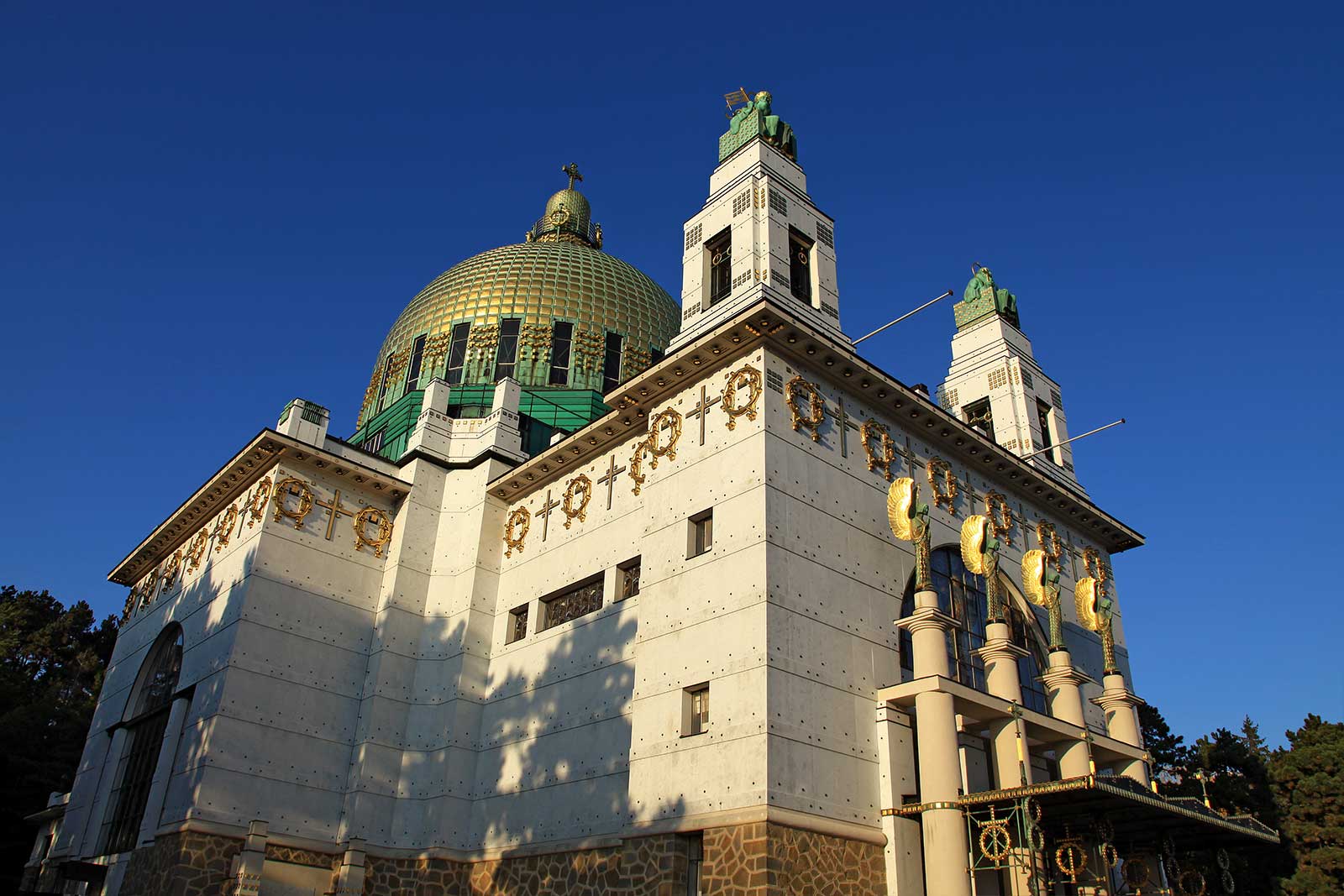 #10 Must Visit When In Vienna: Haus des Meeres.
The Haus des Meeres is a public aquarium located in the 7th district of Vienna. The aquarium itself is nice, but not that special compared to other aquariums in the world. Although not too many aquariums are located inside a tall concrete flak tower built during World War II, so I guess that's kinda special. The best part about the Haus des Meeres is the rooftop cafe/restaurant. It's one of the only public places in the city centre where you really have a complete 360° view. It's truly spectacular and therefore one of my favourite spots in the city!
How to get there:
Option 1: Metro Line U3 until Neubaugasse and bus lines 13A, 14A, 57A (stop "Haus des Meeres").
Other Day-Trip Possibilities Around Vienna.