June 1, 2012

• Austria• Write a Comment • 52,812 Views
Burg Kreuzenstein: A Medieval Castle Outside Of Vienna.
I usually always know how to spend my weekends wisely since I have a full time job and therefore not that much time … but two weekends ago, I didn't have a single clue on what to do. So I started researching all the castles around Vienna. Burg Kreuzenstein immediately captured my attention. I told Ulli and my friend Ines to join me on a little road trip to a small town called Leobendorf, northeast of Vienna.
Castle lovers, prepare yourself!
It took us a little longer than expected to get to Leobendorf but due to our anticipation, we didn't mind. We came from the West and therefore already saw the castle in the distance. Seemingly lifted from the pages of a Germanic fairy tale, Burg Kreuzenstein, bristling with storybook turrets and towers, might have even made Gustav Klimt drop his sketch book. It so looked like a castle out of a Disney movie.
After arriving at the parking lot, I was so exited to see the castle closer since it already made such an impression from far away. And I wasn't disappointed: This gigantic medieval castle looked absolutely stunning! I've never seen anything like it before (in real life).
You have to know, I'm usually not one of these people, who goes on guided tours but this time was different. The outside looked so amazing that I just had to see the inside. So Ines and I bought a ticket for a guided tour – and that was a very wise decision! The castles inside is just as impressive as the outer parts. The entire building is so well restored and therefore it was easy to imagine how living there must have been. BUT, the interesting part about Burg Kreuzenstein is that it's actually just a "show castle". It was never built the way it looks today…
Occupying the site of a previously destroyed fort, the enormous structure was built by Count Wilczek in the 19th century. Burg Kreuzenstein was constructed out of sections of medieval structures purchased by the family Wilczek from all over Europe to form an authentic-looking castle. Count Wilczek wanted a place to house his collection of late-Gothic art objects and armour … and Burg Kreuznstein was just the place for this.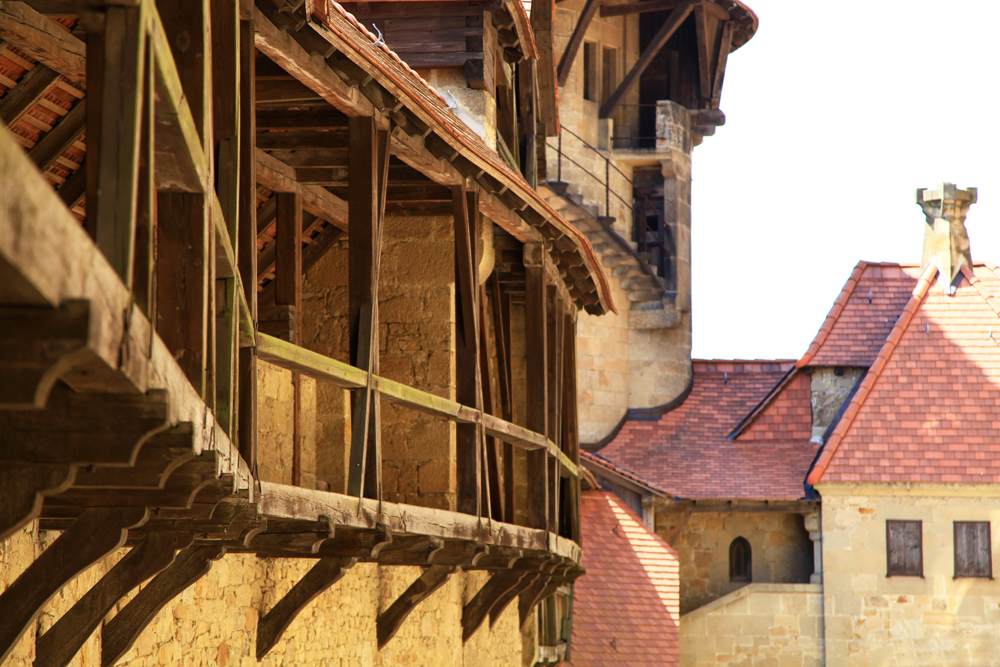 Inside the castle, the medieval thrills continue with rooms full of armaments, a festival and banquet hall, a library, a stained-glass chapel, vassal kitchens with a 3.000 year old wooden table and a room devoted to hunting trophies including a "Narwalzahn" (if you've ever wanted to see a "unicorn horn," here's your chance). By the way, Count Wilczek was not only obsessed with building Burg Kreuzenstein … Count Wilczek was the main sponsor of the Austro-Hungarian North Pole Expedition from 1872 to 1874. Wilczek Land and Wilczek Island, two islands in Franz Josef Land, were named after this Austrian Count. He has accomplished to much that it almost seems like he lived the life of three men…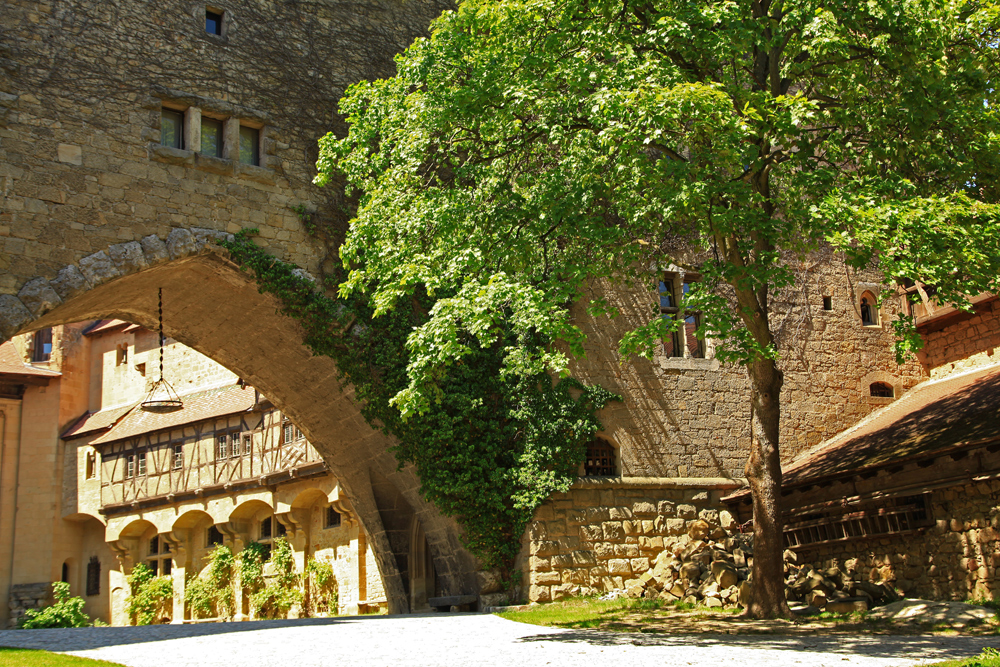 So what else can I say? Other than that the trip to Burg Kreuzenstein left quite an impression, not that much. What I really enjoyed was the fact that I actually learned quite a lot on the tour. Like for example heaps of typical German expressions and their origin. Interesting stuff, I tell you!
Oh and I almost forgot one important fact: The castle is sometimes used as a location for films, most notably "Season of the Witch" with Nicolas Cage in 2011.
Contact Information
Address: Leobendorf bei Korneuburg, A-2100 Leobendorf
Entry Cost: 10 €
Opening Hours: April – October / daily from 10am – 4pm
Website: www.kreuzenstein.com