January 29, 2014

• Austria• 20 Comments • 593,391 Views
My 10 Favourite Coffeehouses In Vienna, Austria.
As a Viennese, I love a good cup of coffee. The Viennese Coffee House Culture is world famous – and since 2011 even an UNESCO intangible cultural heritage. The Viennese Coffeehouse Culture is described in this inventory as a place "where time and space are consumed, but only the coffee is found on the bill." And oh is that true!
The list of my 10 favourite coffeehouses in Vienna is in no particular order. I like all of them equality – it just depends where I am or what mood I'm in.
1. phil
The phil was the first one of its kind in Vienna. Today there are several coffee shops that offer food, drinks, shopping and culture all in one. The phil served as a role model and has become a real institution. Almost everything can be bought and most of the books and magazines here have been put together by the customers themselves. It's a great place to sit for hours while listening to some great tunes.
Address: Grumpendorferstrasse 10-12, 1060 Vienna
Opening Hours: Monday 5.00pm – 1.00am & Tuesday – Sunday 9.00am – 1.00am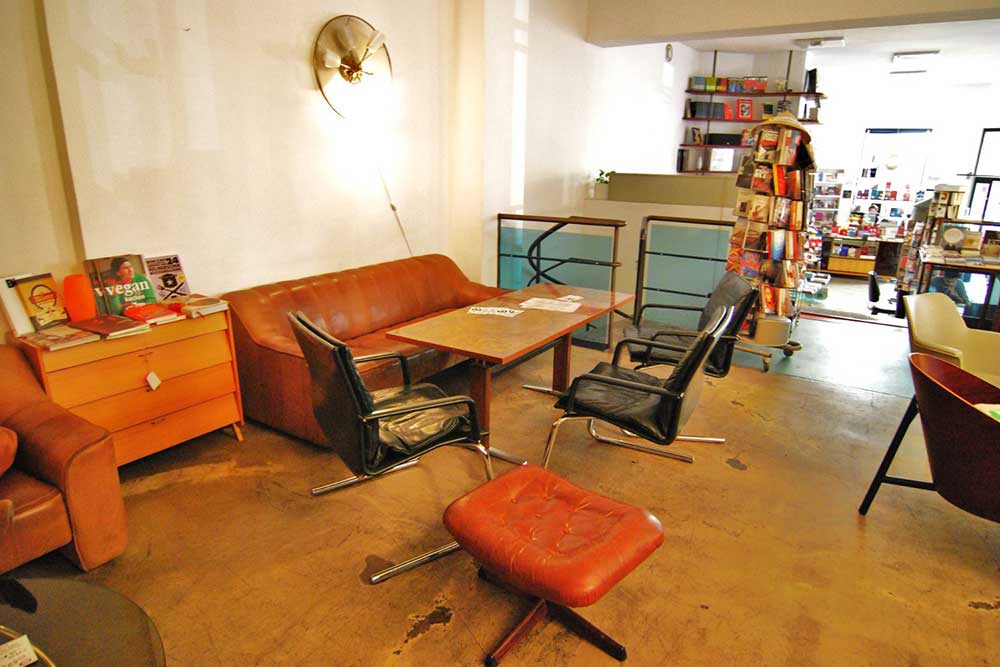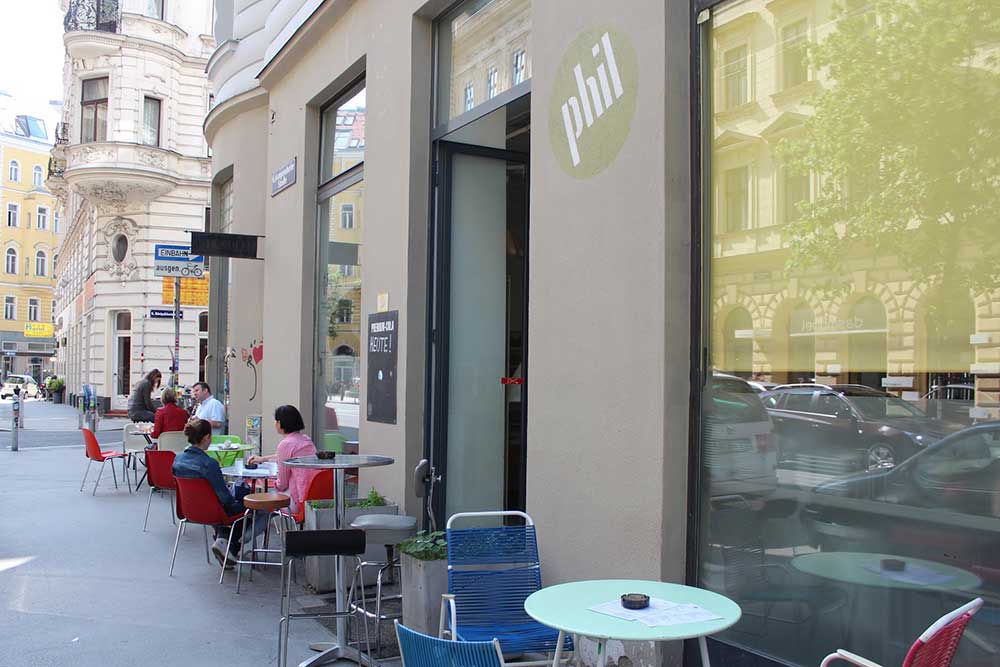 2. burg.ring1
The shabby-chic look of the burg.ring1 might remind you of a coffeehouse in Berlin or London – or even one of the similar looking coffee houses in the 7th district of Vienna, yet the difference is the noble address and the spaciousness. It feels like an extended living room with a house bar. A real feel-good place with yummy breakfast and the best home-made lemonade.
Address: Burgring 1, 1010 Vienna
Opening Hours: Monday – Thursday 11.00am – 1.00am, Friday 11.00am – 2.00 am, Saturday 9.00am – 2.00am & Sunday 9.00am – 6.00pm
3. Kleines Café
Built by the famous Viennese architect Hermann Czech, the Kleines Café is a primary rock of the culture scene. It's very popular, therefore overcrowded most of the time. But the wait is well worth it because the charm of this tiny café is beguiling. In summer, sit down at the Fransiskanerplatz, which is one of the most picturesque places of the inner city.
Address: Franziskanerplatz 3, 1010 Vienna
Opening Hours: Monday – Sunday 10.00am – 2.00am & Sunday 1.00pm – 2.00am
4. Café Drechsler
The Drechsler has always been an institution in Vienna. In 2007, it was completely refurbish by the British star designer Sir Terence Coran. It's still one of the most important meeting points in the scene, especially for a great breakfast after a hard night out in the town. Located right next to the Naschmarkt, this café is located in the hot spot of Vienna.
Address: Linke Wienzeile 22, 1060 Vienna
Opening Hours: Monday – Thursday 8.00am – Midnight, Friday & Saturday 8.00am – 2.00am, Sunday 8.00am – Midnight
5. Halle
One of the two undisputed centrepiece of the Museumsquartier (apart from Café Leopold), the Halle offers lots of seating spaces, high ceilings and designer furniture. But even with all the available room, this place is packed most of the times, so be sure to make a reservation – especially on weekends. In summer, there are approx. 200 additional seats outside in the centre of the MQ.
Address: MQ, Museumsplatz 1, 1070 Vienna
Opening Hours: Monday – Sunday 10.00am – 2.00am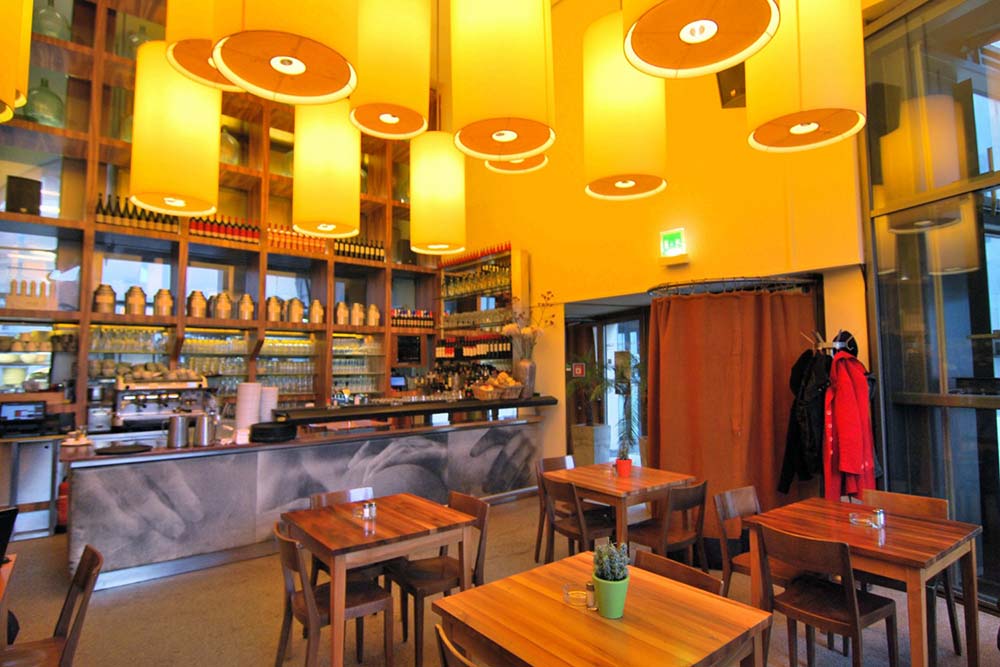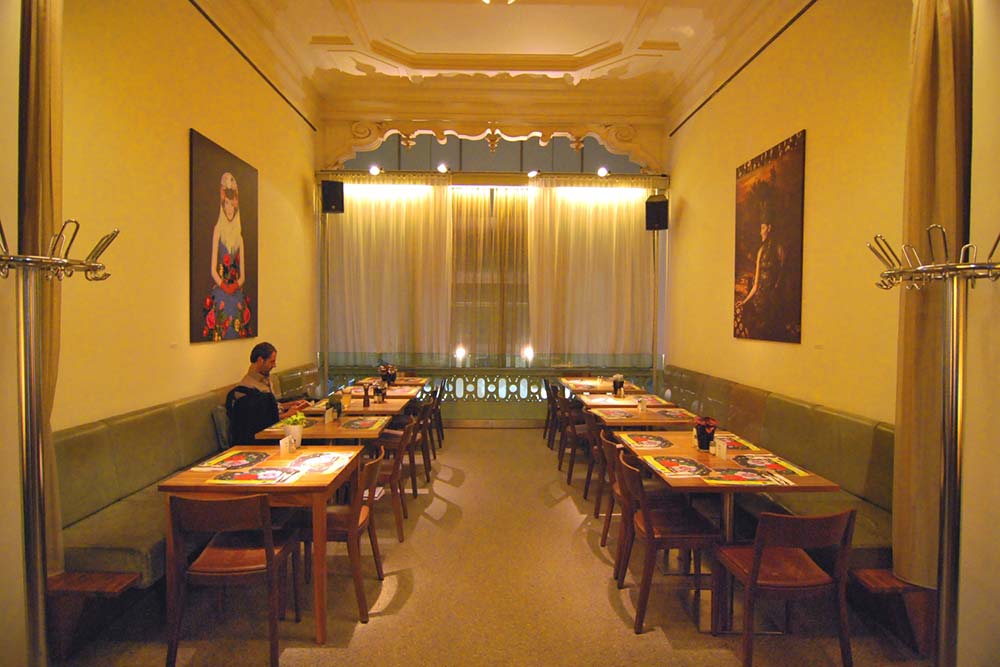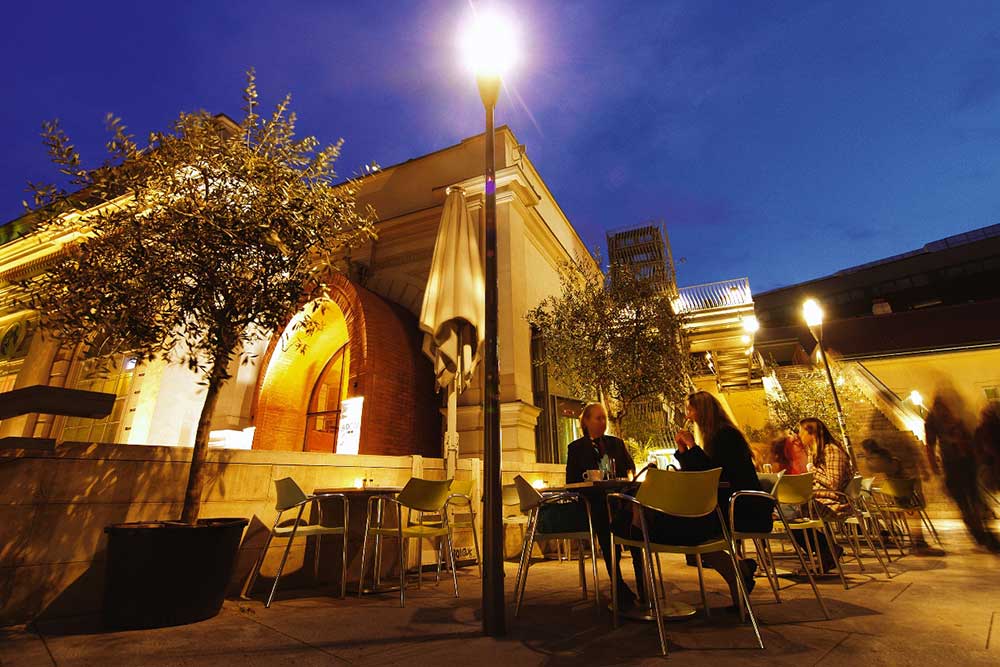 6. Le Bol
French living and dining right here in Vienna? It's possible! There are a couple of French restaurant in Vienna and the Le Bol is an original. Located in a side street of Vienna's city centre, you almost feel like in a small French town. A very authentic, small & charming coffeehouse with a great atmosphere – also due to the French speaking waiters.
Address: Neuer Markt 14, 1010 Vienna
Opening Hours: Daily from 8.00am, Sunday from 10.00am
7. Café Sperl
Café Sperl might just be the most typical coffeehouse in Vienna – plus one of the few old-school ones that is not filled with smoke or run-down. Charm, tradition and history is a great priority here. This coffeehouse is a great place to get away from your daily routine: simply sit down, drink your coffee, read the newspaper and let time fly by. The "Herr Ober" (Viennese for waiter) might have to be asked twice, but no one is really stressed here. During summer, you can sit outside and eat one of the best Apfelstrudel in the city.
Address: Grumpendorferstraße 11, 1060 Vienna
Opening Hours: Monday – Saturday from 7.00am – 11.00pm & Sunday from 11.00am – 8.00pm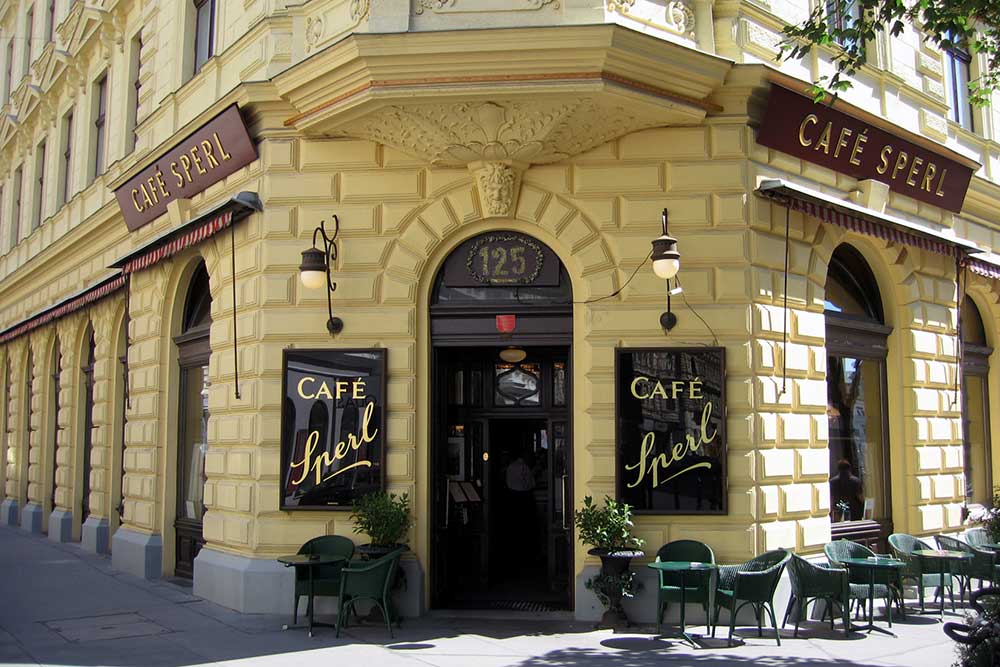 8. Daniel Bakery
From a Florentine bread salad and oriental antipasti, through to American Rib Eye Steak. At the Daniel Bakery you get all of that. But the bakery is not just popular with fans of international cuisine … those who love desserts & those with a sweet tooth will have lots of fun here. Listen to this: Crème brûlée, a great range of cookies, muffins, cupcakes or tasty cakes and gateaux (all homemade)…
Address: Landstraßer Gürtel 5, 1030 Vienna
Opening Hours: Daily from 06.30am – 1.00am (food is served until 11.00pm)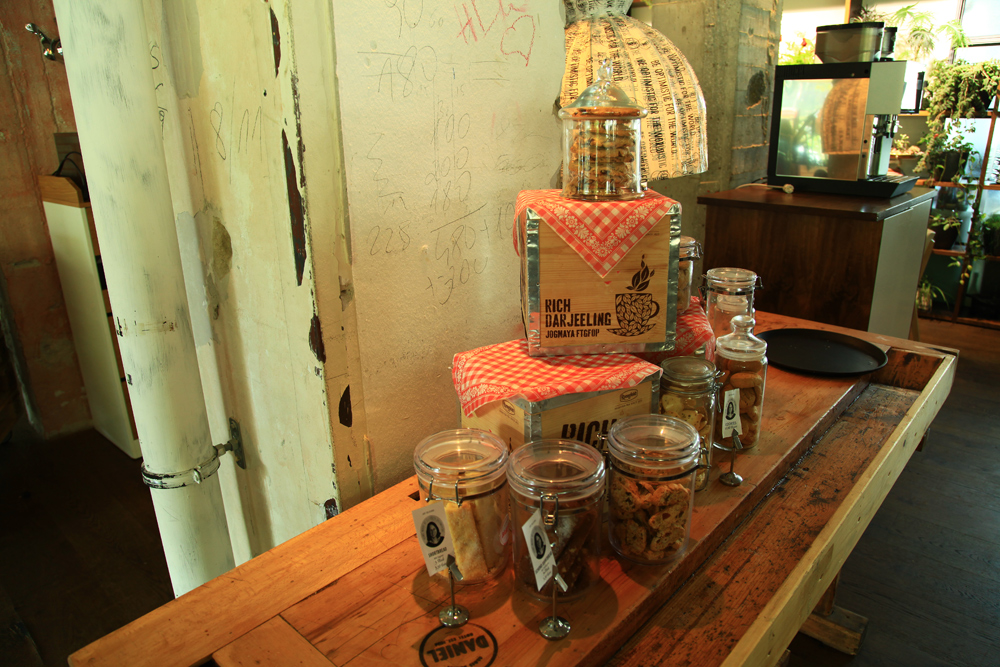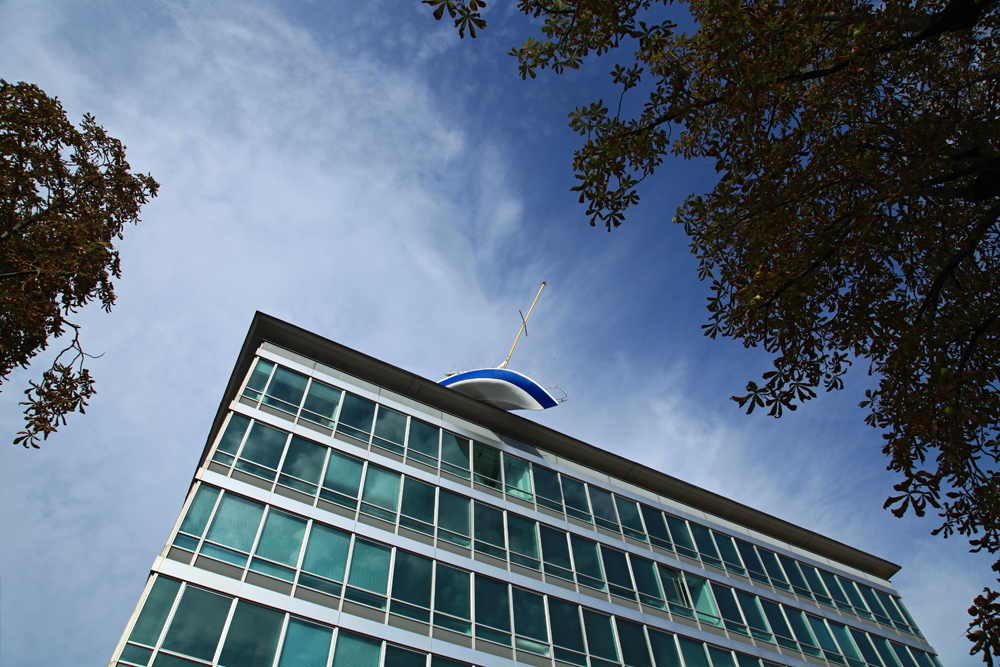 9. Café Berg
The Café Berg has been a popular breakfast spot in Vienna for quite some time. It's also a meeting point for the local gay & lesbian scene (not only though) with the adjoining book shop Löwenherz which offers literature, music and film on the same topic. Customers are easy going and sometimes even glamorous.
Address: Berggasse 8, 1090 Vienna
Opening Hours: Daily from 10.00am – Midnight (Kitchen until 11.00pm)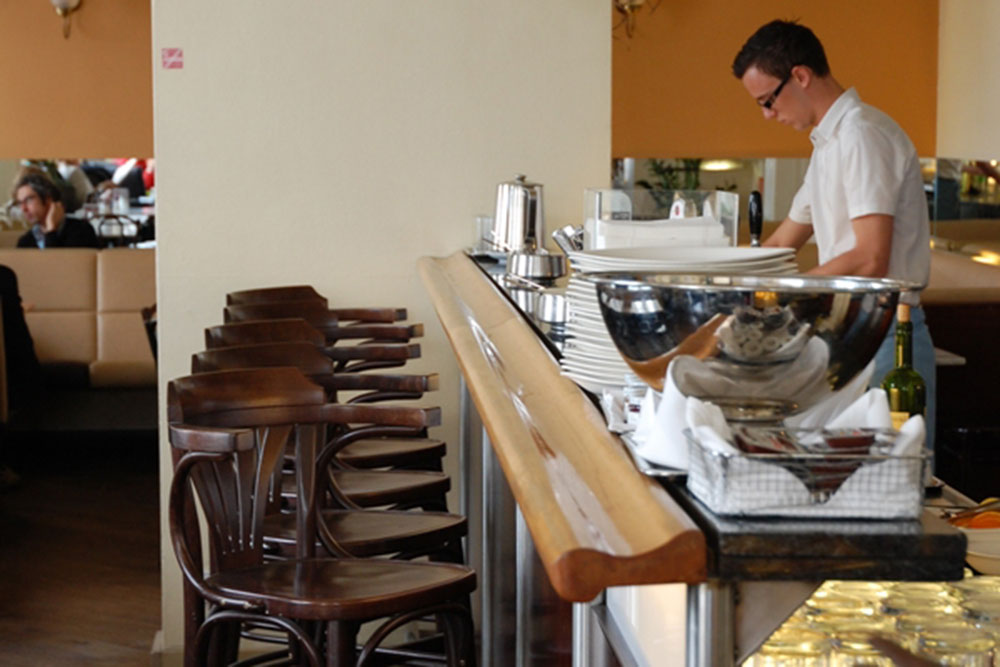 10. Manameierei
The Manameierei is a wonderful spot in the greenery with high quality, yet simple and light food & drinks. It's located right next to the Schwarzenbergpark, a stunningly beautiful area in the Northwest of Vienna great for excursions and walks, so make sure to have some spare time to get a seat. What I really appreciate is that the owners set a strong focus on food products, therefore most of them come from farmers in the adjoining area.
Address: Exelbergstrasse 32, 1170 Vienna
Opening Hours: Saturday & Sunday 9.00am – 6.00pm