December 6, 2012

• Austria• 2 Comments • 63,067 Views
Visiting Austria's Neighbouring Countries.
If you live in the United States or Australia, it's visiting a neighbouring country isn't that easy due to the long distances. Here in Austria, we have a different situation since Austria adjoins to 8 countries. This of course doesn't automatically guarantee that you'd travel to one of the neighbours on any given day. For example: It took us over five years to visit Bratislava – and it's only one hour by car from Vienna…
Off we go.
Last June, some guys asked us if we would transport their luggage by car, while they cycled through Hungary, Slovakia and Czech Republic for a few days.
All We Had To Do Was:
Be at the cyclers planned accommodation the night before their arrival.
Pick up their luggage in the morning after they started their route for the day.
So this would have given us plenty of time to see the area. Therefore, we immediately took the chance (after all we were being paid for a nice long weekend) and left on a sunny Friday afternoon towards the Hungarian border.
Hungary.
The landscape around Sopron is pretty interesting. The South of Lake Neusiedl is sparsely populated and you get the impression the animals are taking over. You'll find lots of camp grounds in the villages along the road lots of "Spa Towns" with artesian water. We set up our tent at a quiet corner of an otherwise huge camp ground, mainly packed with German holidaymakers in their RV's.
One of the best things we love about Hungary is that it's easy to drive "off road", and since we were on our way with a Toyota RAV4, we tried to drive as much as possible on little dirt tracks, avoiding any villages and main roads. It's so much fun once you are used to the bumpiness. Of course, a compass or a GPS should be on board so that you can't get lost.
Anyway, we drove further North and after picking some strawberries in a "pick it yourself" strawberry field we passed Györ, and continued towards the Slovakian border. There at the border (it wasn't a real border any more thanks to the European Union) we crossed the bridge across the Danube river.
Slovakia.
As we already did in Hungary, we continued driving on little country lanes towards Bratislava, the Capital of Slovakia. This was our chance to finally visit Bratislava … but we simply passed through because we wanted to be in the countryside again. Just North of Bratislava the "Little Carpathian Mountain Range" begins. You'll drive up a long and winding road – a real motor bikers delight – and at the highest point of the road are some rest houses & some mountain huts. In winter it's a lovely skiing area with few (but fun) ski slopes. As this was one of the meeting points of our cyclers, we needed to settle down. We found a room in one of the mountain huts in the middle of the forest. It was dirt cheap with a yummy breakfast in the morning.
Further North through Slovakia, along the Austrian border, are beautiful little lakes in the beautiful riparian meadowland. Of course depending that the weather is nice and sunny. We passed a few little villages and noticed a few old men on motorbikes obviously with a few drinks (Slibovitz maybe…) too many. We were really lucky to avoid an accident with one of these guys. Police over there are .. well not as what you would expect them to be. So just be aware when you drive by car in Slovakia.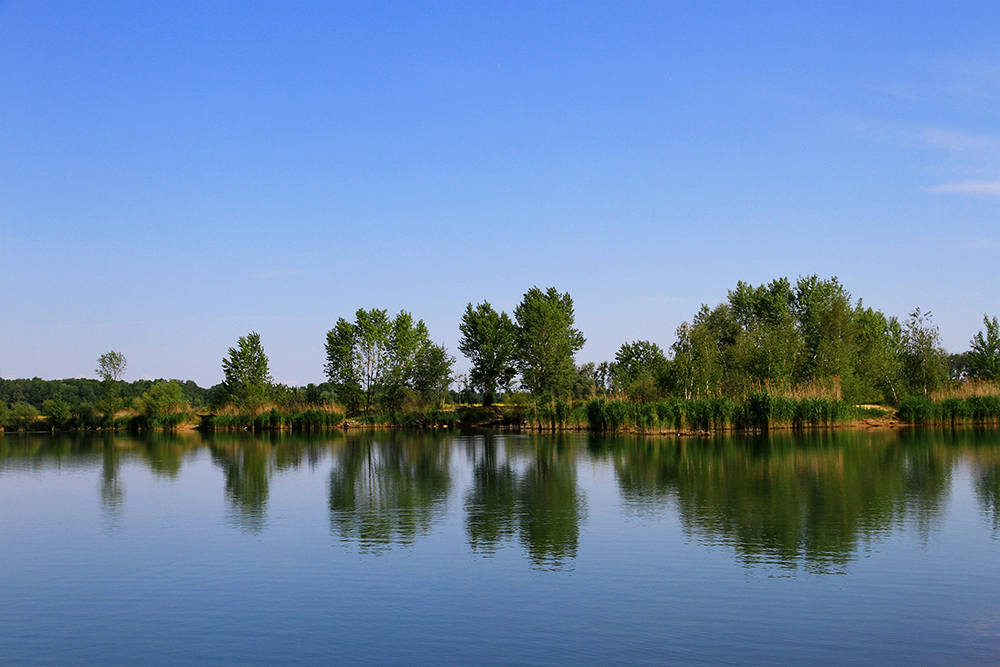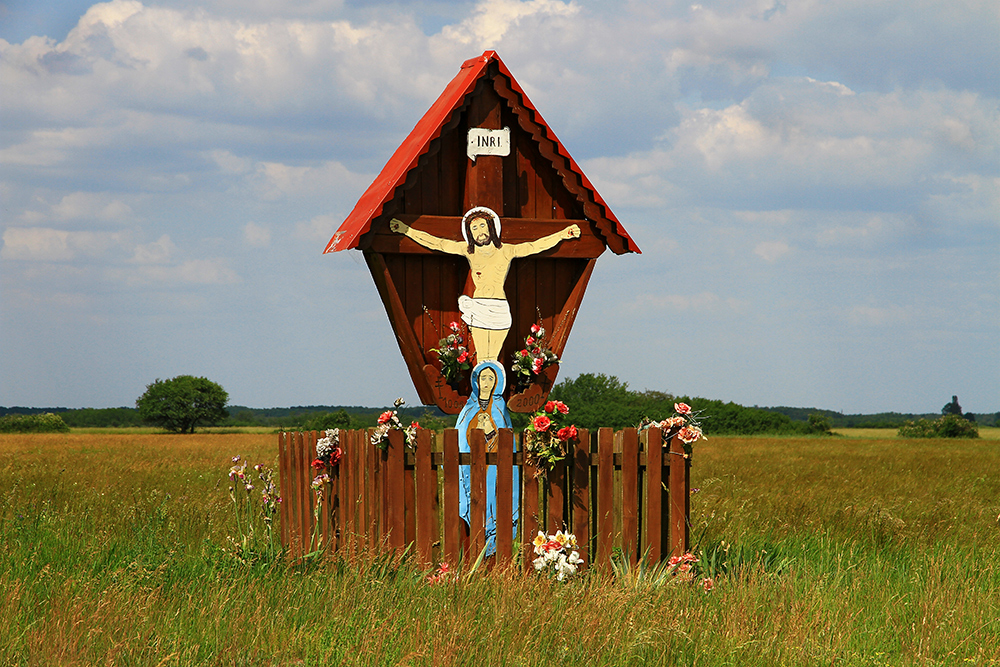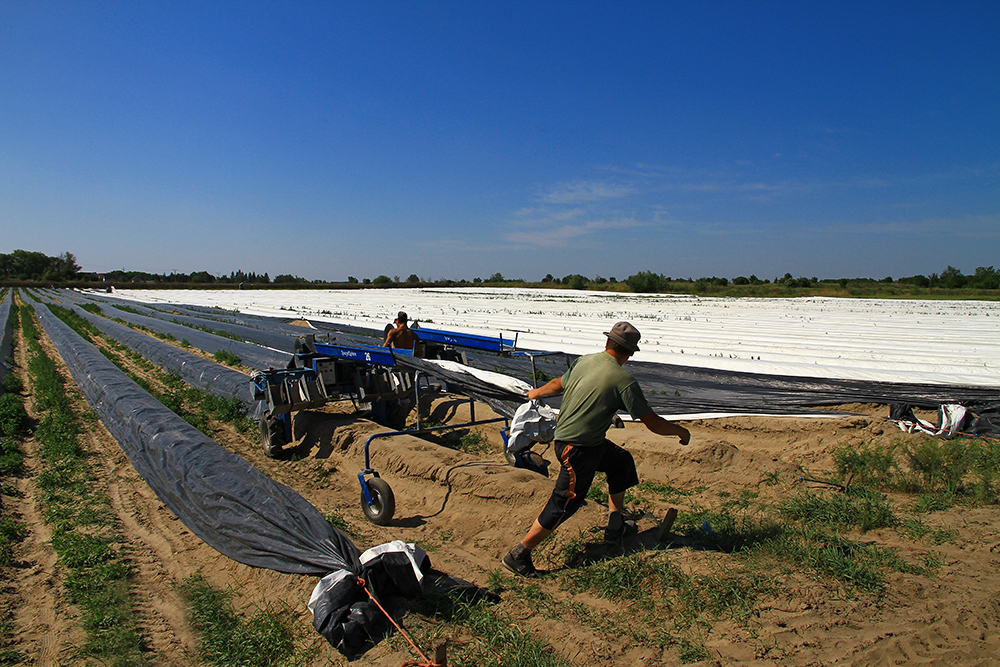 Czech Republic.
After crossing the border, we immediately made our way to Mikulov. It's a beautiful old town with a long history and therefore you'll come across lots of interesting buildings and a very nice Jewish Cemetery. A huge town party was in full swing when we arrived and the main square was packed of dancers and market stalls. This sort of entertainment always has a commercial background. We accidentally drove up to the main square and were stopped by the police immediately. No argument helped, the police had no mercy and collected a 40 € fine … but first we had to find an ATM machine to get some Czech Koronas. Btw: The police in Czech Republic is well known for ripping off foreigners, so again, we aware.
We continued on empty country tracks towards Znojmo, straightforward paved single lane roads along the Austrian border. You'll pass some observation towers & bunkers from the cold war abandoned in the countryside. After Znojmo, we crossed the border to Austria and continued out way home.
As you can see, within four days, you can easily have the chance of visiting 3 – 5 countries and its people. This is definitely something we really enjoy about Central Europa and a rather small home country like Austria :)