September 7, 2013

• India• 2 Comments • 28,323 Views
The Guys Who Keep The Food Chain Running In West Bengal.
Wherever a visitor, traveller or local eats some fruits or veggies in West Bengal, it's most likely that the food on the plate has passed through some of the largest wholesale markets in Kolkata.
Mechua Market.
The men at Mechua market are in charge of oranges, bananas, pineapples, pomegranate and many other fruits of the season. Trucks arrive 24/7 and wait in the surrounding areas to get a parking lot to be unloaded. Most of the fruits are sold right on the spot. Men carrying trunks of bananas show up in front of an auctioneer and after a quick bidding session, the trunk is sold and the next man with another banana trunk takes place. With this system, an entire truckload of fruits is quickly sold to people who distribute them to different places all over West Bengal.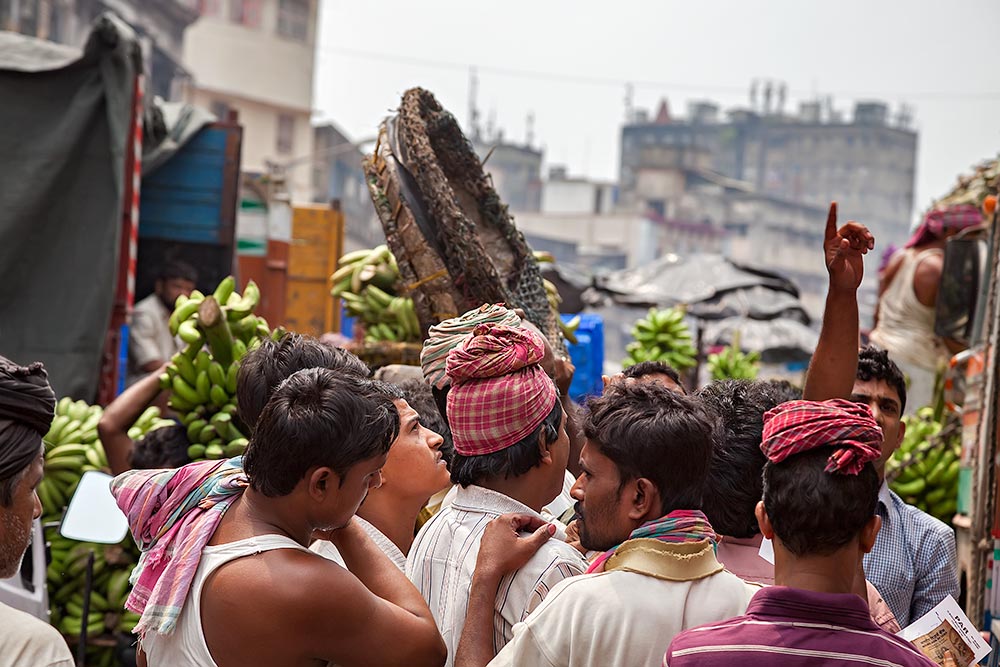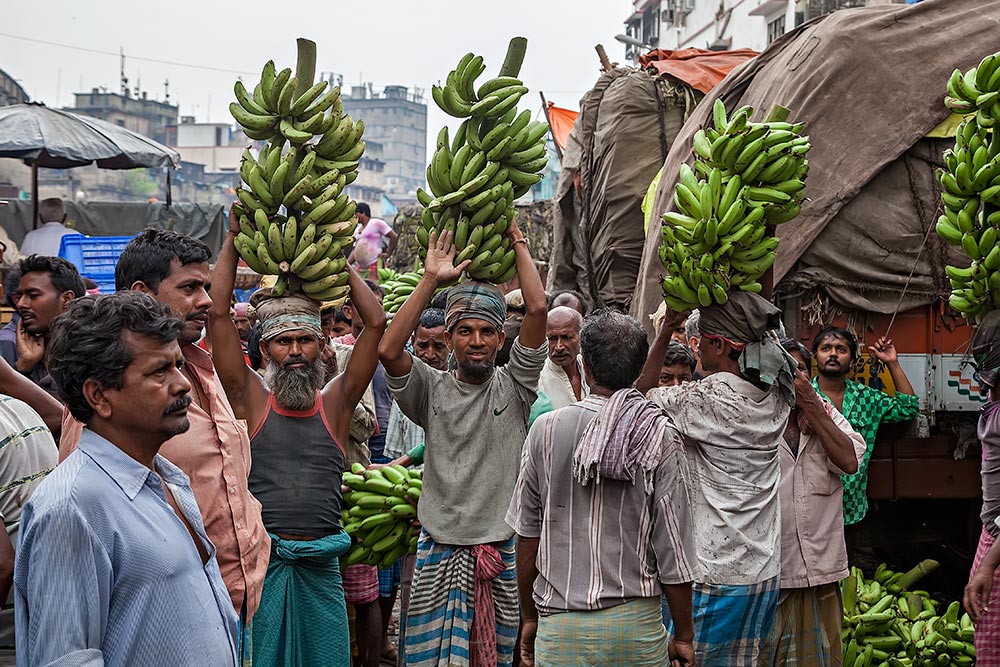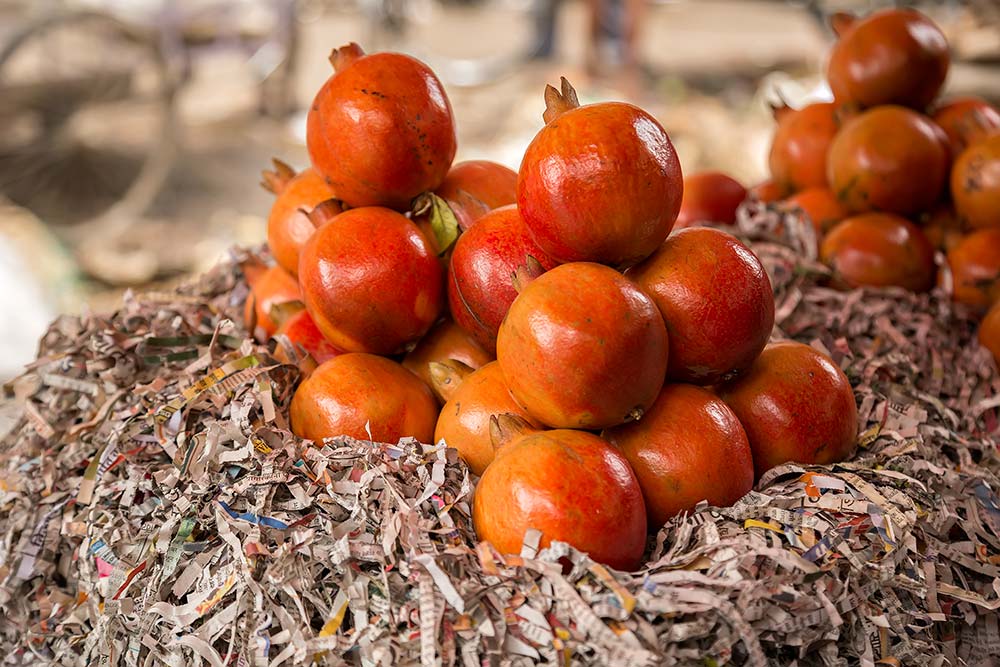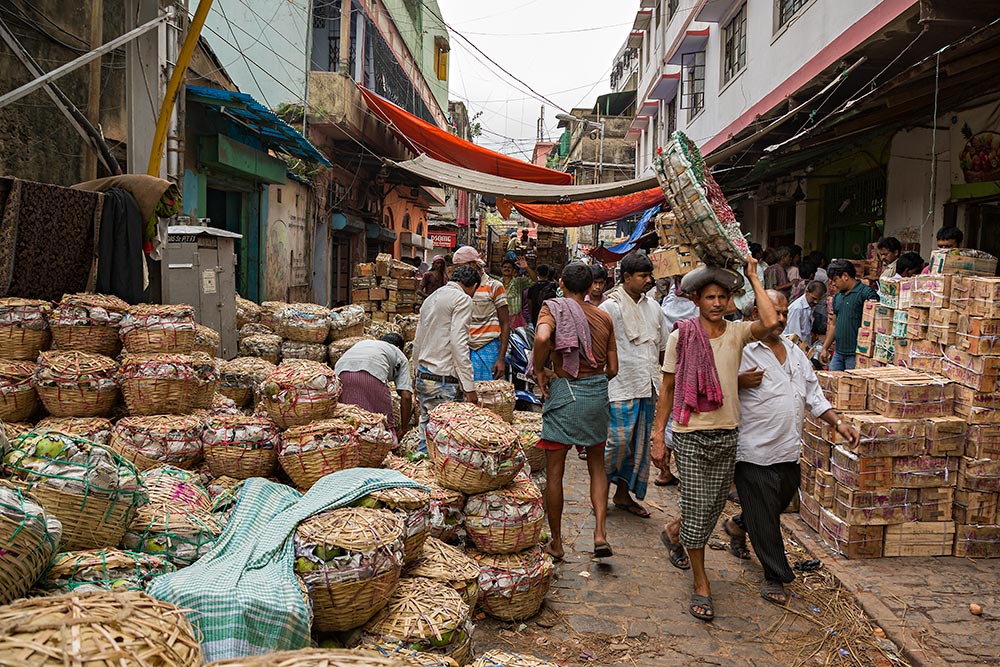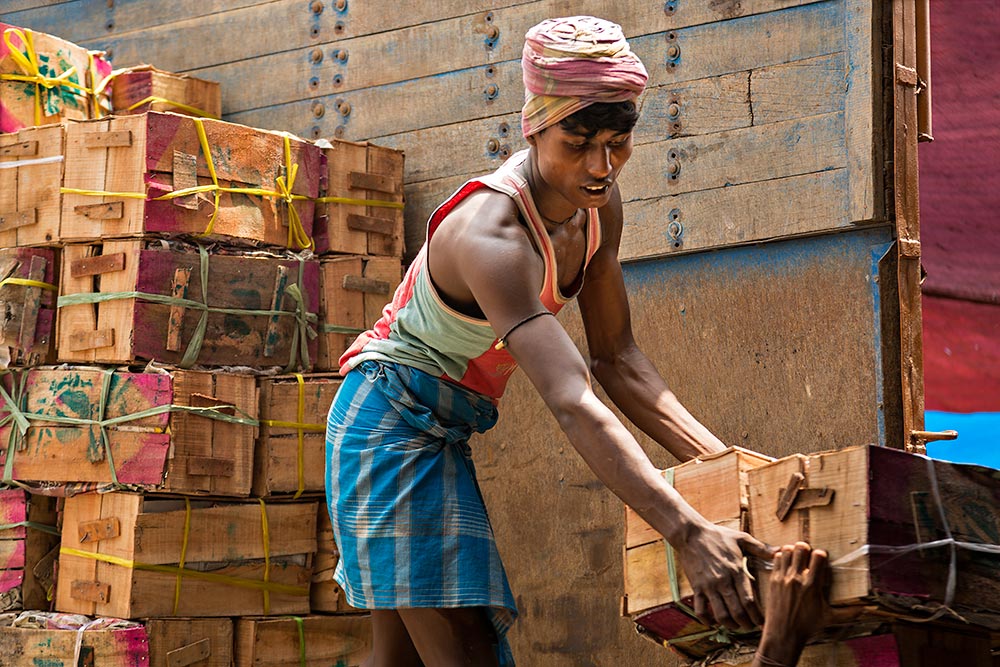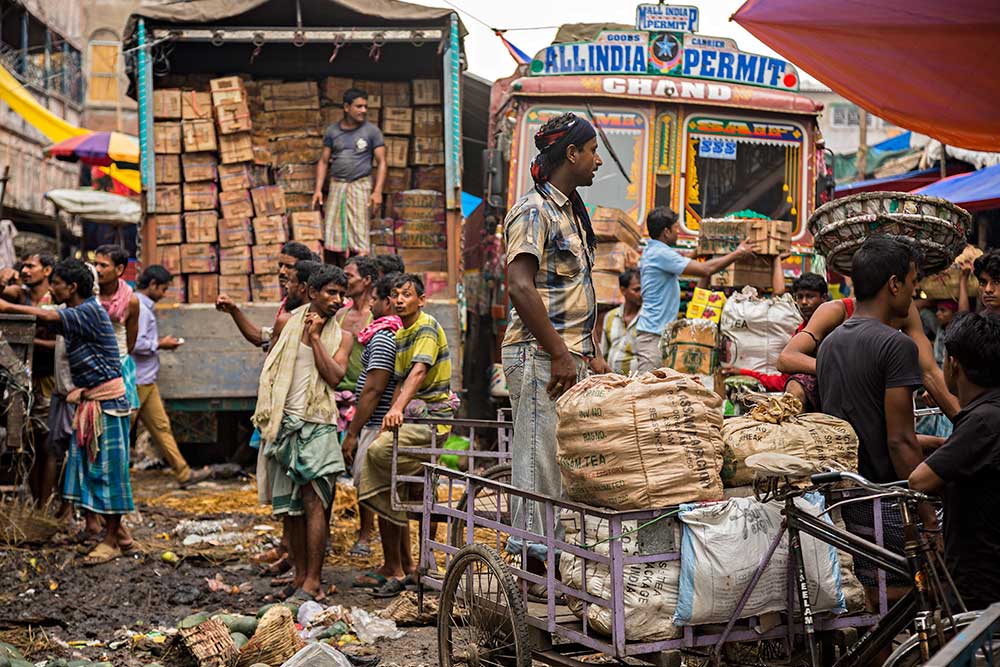 Kolay Market.
Pretty much the same goes for Kolay market just opposite Sealdah Train station. This is the place for cucumbers, onions, pumpkins, eggplant and any other vegetable of the season. Men, day labours – mostly from Bihar – work in long shifts to unload trucks that arrive from all over West Bengal. They earn about 500 Rupees (4-6 €) a day and travel home to their families only once a year. Needless to say, this work is taking it's toll on their health… They sleep in dormitories in the first floors of the warehouses just above their workplace, so if a truck arrives, they are ready to unload immediately.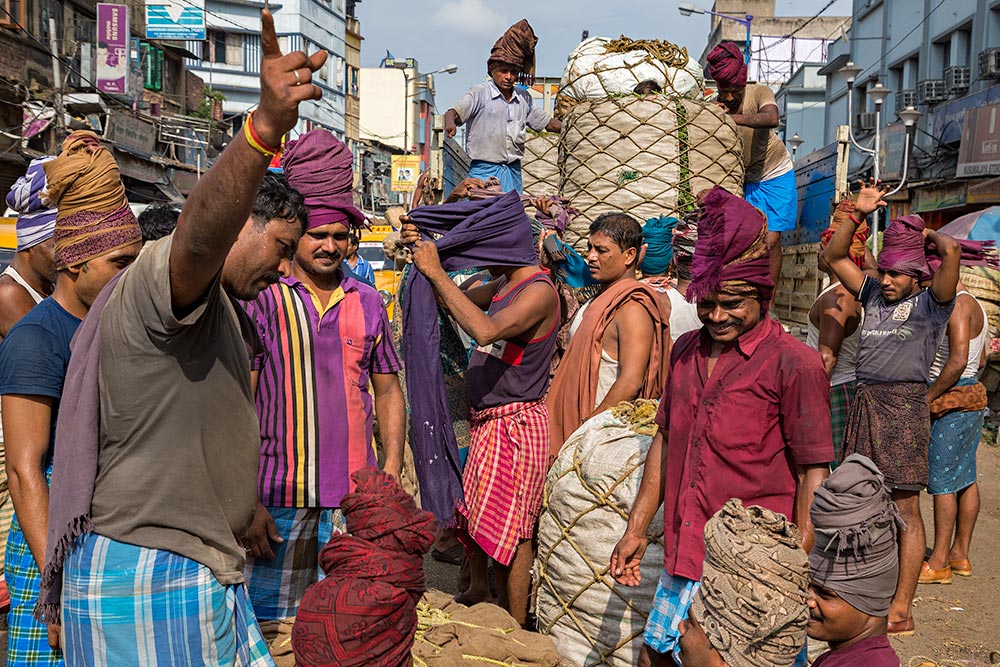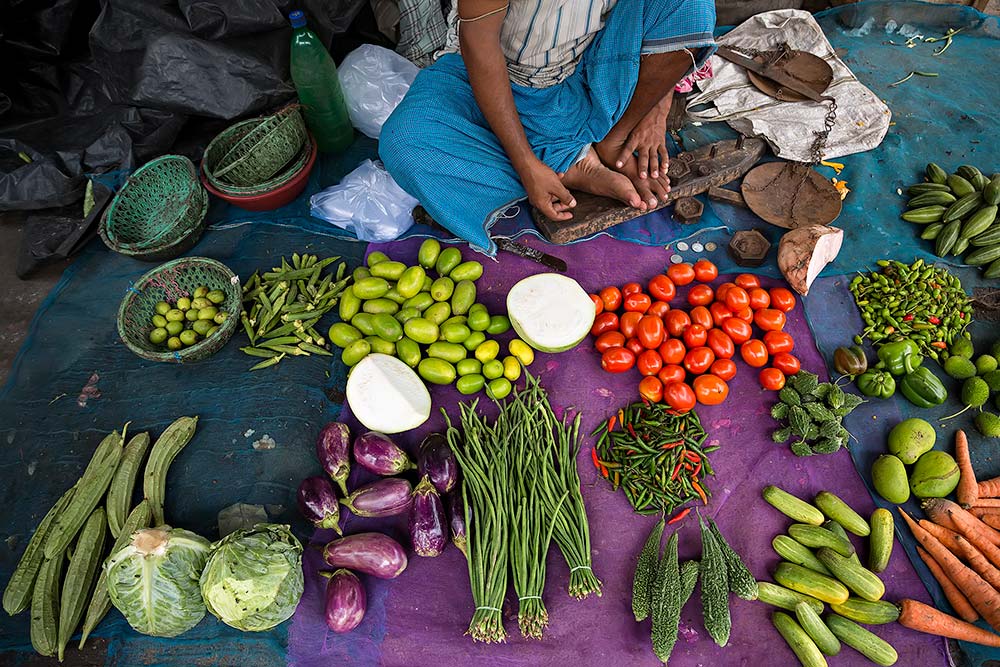 Posta Burrabazar.
For garlic and ginger you have to travel to another area in the city. This market is close to Howrah bridge not too far away from the Mullik Ghat flower market on the way to Nimtala burning Ghat. You smell the loads of garlic that are repacked into smaller quantities immediately. This work is mostly done by women.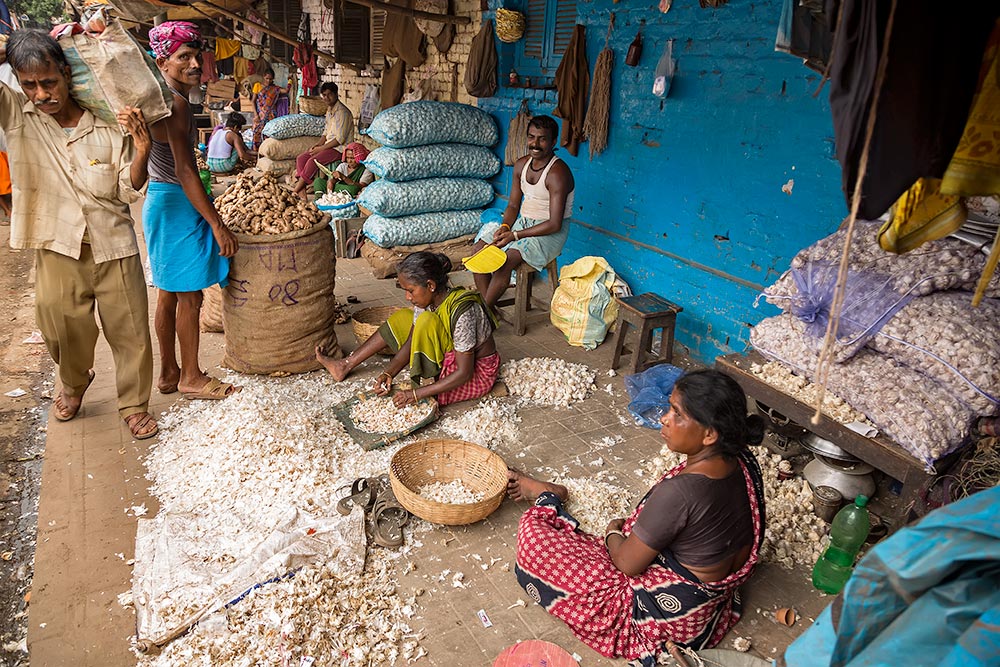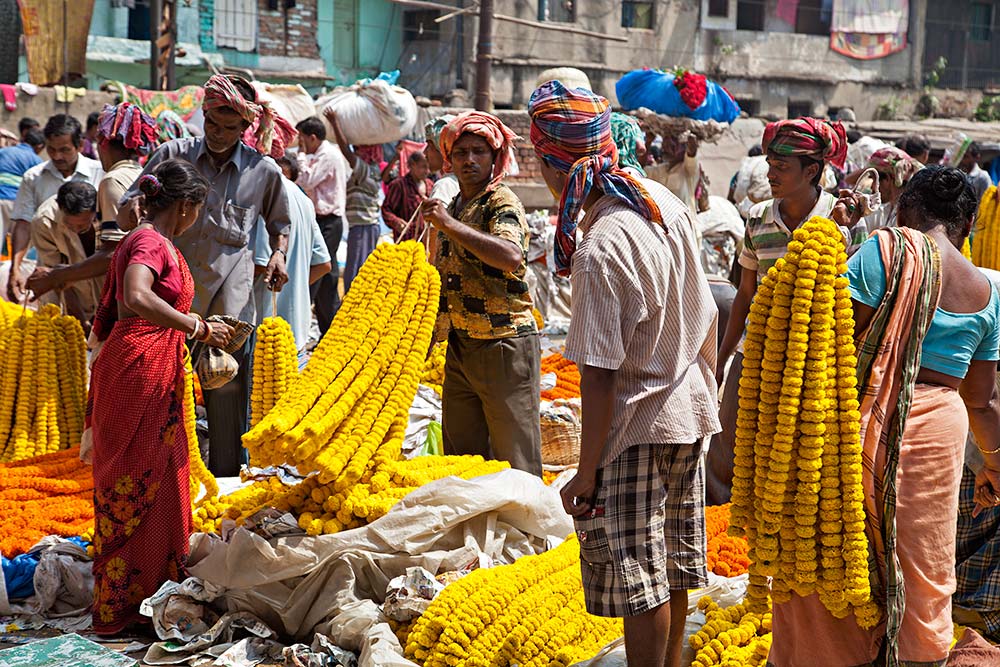 If you want to see what it's like to walk through these markets, check out the videos in this post.