January 14, 2014

• New Zealand• 15 Comments • 27,090 Views
My One-Month Travel Route Through New Zealand.
A while ago, I decided to book a ticket to Australia & New Zealand in February and March 2014, without having a clue if I would even be able to travel during that period (I do have a job you know)… But, I needed something big to look forward to, so nothing stopped me from drawing my credit card.
I have 28 full days in New Zealand. This means that I'm on a pretty tight schedule, cause I want to see a lot (plus I'll be travelling in the footsteps of LOTR)! After all, the distance between Vienna and Auckland is 17.841 kilometres/11.086 miles (!) so who knows when I'll fly down there again. Usually this kind of tight planning gives me the creeps even before the trip starts, but not this time… Ok, that's a lie, I hate being on a schedule! But since February is high season in Kiwi land, a lot of things need to be pre-booked.
Right now, the plan is as follows:
Arrival from Sydney in Auckland on 21st February 2014
Auckland – Cathedral Cove – Matamata (Hobbiton)
Matamata – Tongariro National Park (via Lake Taupo)
Tongariro National Park – Cape Palliser (including the Putangirua Pinnacles)
Cape Palliser – Wellington
Wellington – Picton (via Cook Strait)
Picton – Nelson Lakes National Park
Nelson Lakes National Park – Christchurch
Christchurch – Rangitata Valley (Mount Sunday)
Rangitata Valley – Franz Josef Glacier (via Arthur's Pass)
Franz Josef Glacier – Queenstown
Queenstown – Milford Track (4 days of trekking)
Milford Sound – Queenstown
Queenstown – Lake Tekapo
Lake Tekapo – Christchurch
Departure from Christchurch to Sydney on March 22nd 2014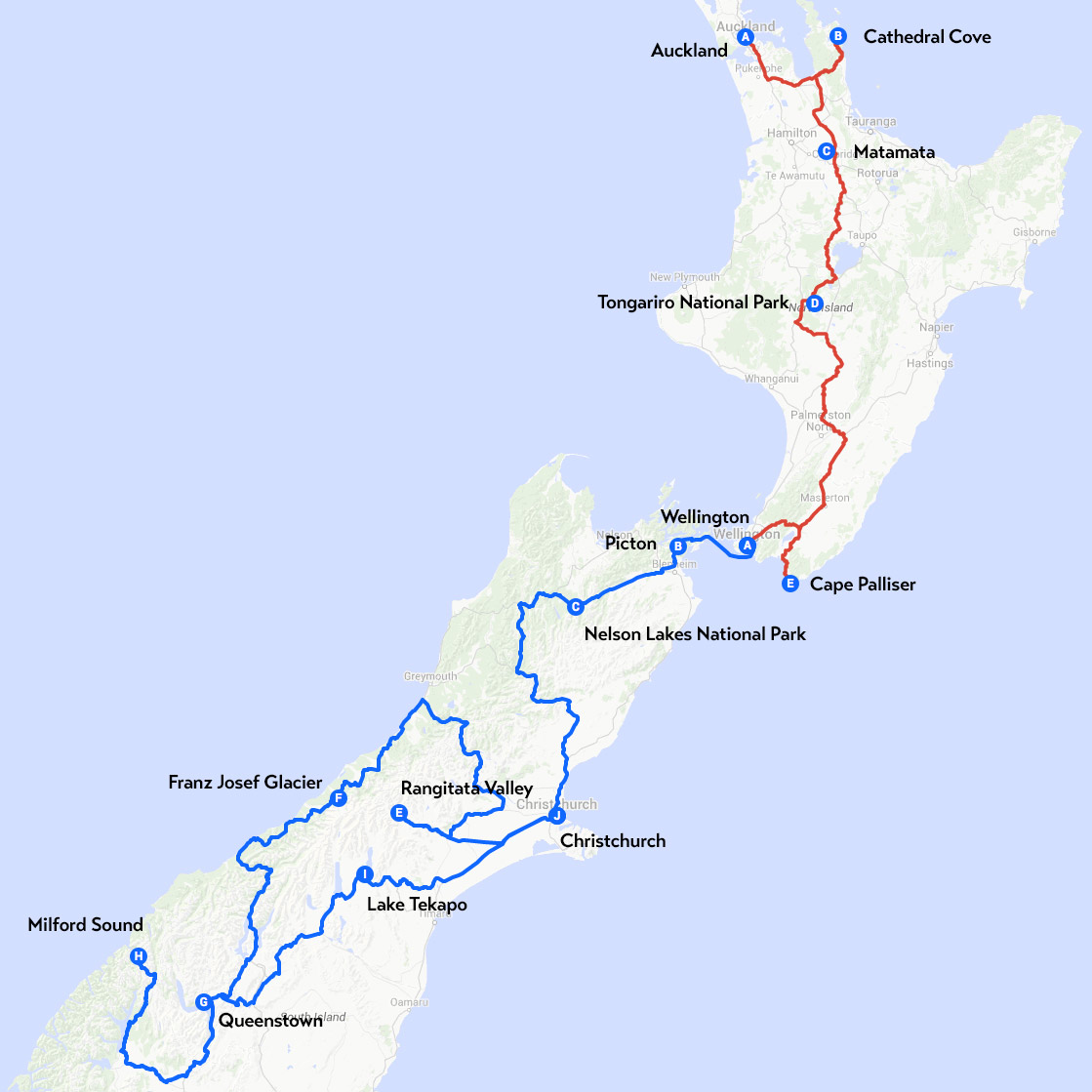 28 days & 3.750km by myself, with my 4×4 car, road map, trekking gear and of course my camera equipment. So looking forward to this adventure!